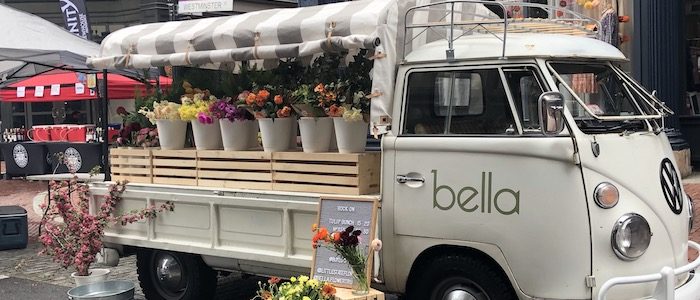 Better Than an Ice Cream Truck!
Suzanne Belanger was blown away on the streets of Nashville when she spotted a VW bus- turned-floral shop. She took so many photographs that her children made fun of her.
The floral designer came home to Marion and told her husband Marc that she wanted to do something similar. He gamely found her an old VW single cab bus and together they refurbished it to become Bella Flower Truck.