You know how you make the best of what you have in the cupboard these days? In that same vein, we're doing the best we can with our regular 8 Great Things monthly blog. Usually, we tell you about great happenings on the South Coast in the month ahead but we've had to re-tool it for these social distancing times. In April, we gave you 8 Great Walks (which we encourage you to use again this month). For May, we are giving you 8 Great Distractions which features virtual events that you can enjoy from the comfort of home. So for May, entertain yourself with local music, art and culture without even paying a cover charge (or brushing your hair).
The Symphony Slays
The coronavirus forced three New Bedford Symphony Orchestra concerts to be postponed. In an impressive pivot, the NBSO figured out how to bring music into our homes on a regular basis. This is your chance to get introduced to their world class musicians and whet our appetite for future concerts IRL. Three new performances are scheduled for May (see the listings here) featuring everything from Scottish fiddle tunes to Mozart to Disney classics. It's fun to watch them live. Catch up on the ones that you've missed right here. May 1 and May 8 at 7 pm, May 17 at 4 pm.
Samantha Johnson's Love Letter to the South Coast
A New Bedford native, Samantha rocketed onto the national scene as a Semi Finalist on NBC's America's Got Talent. Samantha will host an exclusive Facebook live  performance in support of Covid relief efforts by Southcoast Health. May 1 at 7:30. Join the Zeiterion Theater here.
Virtual AHA!
Keep the second Thursday of each month marked on your calendar for aha! They've creatively moved the party online! May's theme is "We Art NB" and features a virtual celebration of New Bedford arts, culture, and community featuring talks, tours, music, movement, demos, dance parties, and wellness activities. Check in for updated information at https://ahanewbedford.org/may-vaha/
Seal of Approval
We've been enjoying getting to know the National Marine Life Center a little better during this quarantine with their twice weekly patient updates (Tuesdays and Thursdays at 11) on Facebook Live. The NMLC helps  hundreds of live sea turtles, seals, dolphins, porpoises, and whales that strand on our beaches, sick, injured, and in need of medical care. Follow them on Facebook here and see their past Facebook Live updates/tours here.
Moby Dick Marathon, Covid-style
I've always enjoyed dropping in to the Whaling Museum's Moby Dick Marathon, the 25 hour full read of Melville's classic. But I've never stayed for the whole marathon. Every year, I resolve that next year is the year for that. Now we can take part in this re-imagined version of the Marathon where you can take it easy, find a cozy reading corner, and listen or follow along from the comfort of your home on the Museum's Youtube channel. You can start with Episode 1 here.
Teens on Screen
The New Bedford Art Museum has an annual exhibit featuring their teen interns. With the shutdown, the museum decided to move it online for their first ever virtual exhibit. You'll see an introduction from museum director Ashley Occhino and curator Jamie Uretsky, then scroll down to see 3D drawings of the artwork from different angles, as you would if you were walking in the gallery. These students have so much talent… check out their work by going to the museum's exhibit right here.
Browse Some Bookshelves
How much Netflix can you watch? Turns out there is a limit before you feel groggy and out of sorts. As an alternative, we suggest browsing the (eBook) bookshelves at Spinner Publications, a local gem that has been publishing the history and culture of Southeastern Massachusetts for decades now. We're big fans of their pictorial histories of New Bedford and we also recommend Blue Collars, the novel which kicked off our South Coast Walking Book Club in 2018. Check out all their eBook titles here. 
Speaking of our walking book club, we postponed our April meeting which would have had us walking in the footsteps of Joshua Slocum, the first man to sail alone around the world, while discussing his memoir Sailing Alone Around the World.  If you're interested in learning more about our walking book clubs or want to know when the rescheduled date is, click here. 
Sunrise, Sunset
There are approximately 840 minutes between sunrise and sunset, each of which is keenly felt when you're entertaining homebound young children. When you're about to lose your marbles entertaining young kids, visit the Children's Museum of Greater Fall River virtually for some easy crafting ideas. My favorite is the recycling crayons because I have visions of all the time and concentration it takes to remove the paper from old crayons. The staff exudes a feeling of comfort and calm that parents will cherish right now. See their videos here. 
Keep up with our free monthly email highlighting local things to do by signing up here.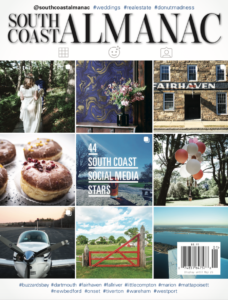 Want more? Our print issues are always chock full of local flavor. Annual subscriptions are just $19.95 and make a great companion while social distancing…..subscribe right here!