We had to retool our regular 8 Great Things blog this month while we all work at social distancing. You know what we realized? We've still got outdoor walks (as long as you keep your distance from others) and, frankly, walks have been keeping us sane. So this month we've rebranded the monthly column to 8 Great Walks. Having an abundance of beautiful landscapes on the South Coast is a blessing. And like that box of Girl Scout cookies that you unexpectedly found in the back of your cabinet, a good walk can really make your day.
White Eagle Parcel
You drive down a bumpy lane in Marion to get to Sippican Land Trust's White Eagle Parcel where you'll see cranberry bogs, an abandoned hearth and hear frogs making their distinct chirpy mating calls. Off Parlowtown Road, Marion. More here. 
Fort Barton
Our May 2018 issue featured 9 hidden spots and it inspired many of our recent walks, including this one in Tiverton. Fort Barton has a lookout from which you can see all of Narragansett Bay, a varied terrain with steps in the hills and the intriguingly named Sin and Flesh Brook. Highland Road, Tiverton. More here.
West Island State Reservation
We love any walks that lead you to deserted, rocky beaches, like this one. You'll sense the presence of others when you reach the displays of balancing rocks at the beach and a tree-turned fairy home along the way. Fir Street, Fairhaven. More here.
Frank Knowles Preserve
You'll see abandoned stone buildings and foundations on your way to a wonderfully long boardwalk which features a great salt marsh vista. Potomoska Road, Dartmouth. More here.
Brandt Island Cove District
This place was made for social distancing with wide bridle paths to give plenty of room for passing. And, like West Island, you are rewarded with sweeping views of Nasketucket Bay. Whaler's Way, Mattapoisett. More here. 
The Sawmill
This is a quick walk just minutes from downtown New Bedford. It's amazing (and inspiring) to see how nature has returned to reclaim a former industrial spot. You'll see swans and ducks enjoying themselves too. Mill Road, Acushnet. More here.
Slocum's River Reserve
There are woods and meadows, rock walls, flowers bursting forth, and a grand sweeping vista of Slocum's River. Add the Dartmoor Farm Wildlife Management area on for a more ambitious walk (and by that, we mean, over 3 miles so not terribly ambitious.) Horseneck Road, Dartmouth. More here.
Neighborhood Nickel Walk
If you've got young kids, bring a nickel on your neighborhood walk. Each time you have to decide which way to go, toss the coin. If it lands heads, you go right. If it lands tails, you go left. It's an entertaining way to change up your regular route and see where you end up.
We have other favorite trails (like Allen's Ponds in Dartmouth and Great Neck Sanctuary in Wareham) that are closed right now. But they should generally be included on any good list for future walks. One last thing — dress for mud!
Keep up with our free monthly email with things to do by signing up here.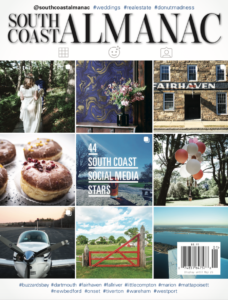 Want more? Our print issues are always chock full of local flavor. Annual subscriptions are just $19.95 and make a great companion while social distancing…..subscribe right here!