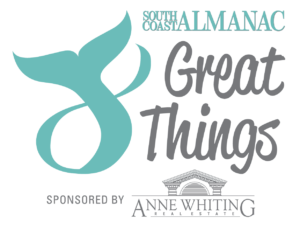 Turn up the heat and settle into the short, dark days with some things to distract us until the turkey is served. We've got something for everyone on the list: outdoor runs, madcap bicycle adventures, history happy hours, art, music and some nature. Many, many thanks to Anne Whiting Real Estate who sponsors this monthly round-up of things to do to keep our spirits up!
1. Get Both Oars in the Water
To have both oars in the water is an idiom meaning "to be and remain in a calm, stable, sensible, and pragmatic state or condition; to not be subject to extreme emotional reactions or affected by exceptional changes in one's situation." You can physically get both oars in the water with the Buzzards Bay Coalition at their Onset Bay Center with some instructional rowing for adults. Monday, November 2, 2020. 3:30 to 4:30 pm. Free but you have to register. 
2. Tragedy, History and a Beer Tasting
If you need a reason to drink on a Tuesday, the Rotch-Jones-Duff House presents us with an educational one. Their history happy hour — H3 — is a brief talk on a historical topic accompanied by a virtual beer tasting. Local bartender, Nick Serpa will recommend a brew or two for you to share from home while you watch and learn about The Black Sheep by Mattapoisett's Francis Davis Millet, including tragic details from the piece's acquisition by the New Bedford Free Public Library. Suggested donation: $5 Members / $10 Public. Tuesday, November 10, 5:30 pm. Register in advance for this virtual event here. 
3. Run, All Month Long.
The 6th Annual DNRT Trail Race is a little different this year. First off, you have the entire month to complete it (no "I've got a conflict" excuses). Second, you can mix and match among 3 unique 5K courses through picturesque DNRT properties which you can either run or walk. Run all 3 to compete for the coveted Triple Beanie (see this beauty on the right). All registrants receive a t-shirt and a Refried Apparel face mask. Find out all about it here. 
4. Celebrate Fall River's Newest Museum
After a first-time visit to  MASS MoCA in North Adams this summer, we were blown away with the great combination created when you mix contemporary with old mills. When last month's Fall River Fabric Festival featured a contemporary museum exhibit in the Merrow mill, visions of future possibilities danced through our heads! They're keeping the current exhibit up until December 12 and you can see it by appointment. Sure, setting up an appointment is more work than just strolling in but it's worth it: the museum's creators, Harry & Brittni Harvey, can give you the inside scoop on the art. How often can you experience that!? Email them at [email protected] to schedule your visit.
5. Cranksgiving!
We've just learned of the New Bedford Starchasers and we're so intrigued. Join them on a bicycle-powered food drive: part bike ride, part madcap scavenger hunt. All you need is a bike (or other human-powered or assistive device), a lock and a bag. Last year, the Starchasers collected over 130 pounds of food for the United Way's Hunger Heroes Project! This mission is free, open to the public, and cosmically inclusive!  Saturday, November 14, 8 to 2 pm. See more here.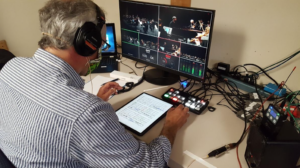 6. "An Emotional Rollercoaster"
No, not the tagline for 2020. It's how Shostakovich's first Piano Concerto has been described: beginning in a restrained manner only to spiral out of control by the end. Written for the unusual instrumentation of piano, strings, and trumpet, the piece spans musical styles and includes quotations from folk songs, classical music, cabaret, and silent films. Watch as the New Bedford Symphony safely places 22 musicians (strings and trumpet) plus conductor Yaniv Dinur and internationally acclaimed pianist Alexander Korsantia on stage at The Z for a fantastic virtual performance of Shostakovich and Dvořák's Serenade for String! November 21, virtually. See more here. Tickets are $10 and can be reserved here.
7. The Wonders of Nature
Think about splurging on a private naturalist-led tour at Allen's Pond Wildlife Sanctuary for your family or pod on Wednesdays through Saturdays through November 21. Each two-hour program will guide your group on an exploration around the sanctuary, taking part in hands-on investigations of plants and animals and discovering how to observe the interactions and life cycles of various habitats. Starting at $130 for a group of 5. See more here.
8. A Neighborhood Star
We've loved Alison Well's art ever since we wrote a profile of her in our May 2017 issue (see the digital version here). So we were thrilled to learn that the New Bedford Whaling Museum is featuring her work in the Braithmayer Gallery. In the Neighborhood fuses the influences of her love for New Bedford along with her Caribbean culture to create unique and vibrant mixed media, large scale paintings in this series. Purchase timed tickets to the museum here. Enjoy Alison's virtual talk about the exhibit here.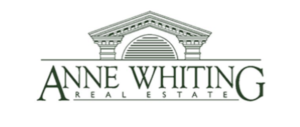 There you go, 8 Great Things to get out and enjoy this month in the wonderful place we live. Again, our great thanks to Anne Whiting Real Estate in Dartmouth for sponsoring this blog. Want to show them you appreciate them as much as we do? Give them a like on Facebook right here!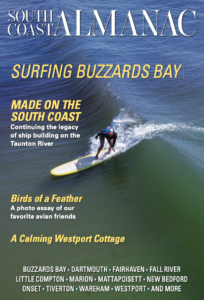 Want more South Coast Almanac? Keep up with things to do on the South Coast by signing up for our free monthly email newsletter right here.
Even better, sign up to get our print issues delivered straight to your door. Just $19.95 gives you 4 issues with stories that make you feel good about the place you live, written and photographed by local talent.