There's a national day for everything and February 24 is "CSA Day." It's been feeling like spring all week so it makes sense to think about the growing season ahead. And to dramatically declare that CSA (Community Supported Agriculture) changed my family's life.
For over 15 years, we've been getting a big weekly bag from Bay End Farm in Buzzards Bay from June through October. We pay upfront in April for a season's worth of produce. And then we wait for the bounty to arrive. Each week, it's like getting the mystery bag of penny candy at the candy store. You don't necessarily know what will be in it. But you know you're going to enjoy it.  All of a sudden, you have a stake in the weather and the growing season. You are grateful for rain. And sunshine.
---

All of a sudden, you have a stake in the weather and the growing season. You are grateful for rain. And sunshine.

---
Having a bag full of vegetables delivered each week taught me how to cook. I had a refrigerator filled with fresh produce – and more was coming in seven days. I had to do something with it. I couldn't procrastinate. So I hauled out my Joy of Cooking, received as a wedding gift, and figured out how to cook beets and kale and soups. And now I can cook. That's the first life-changing thing our CSA bags brought us.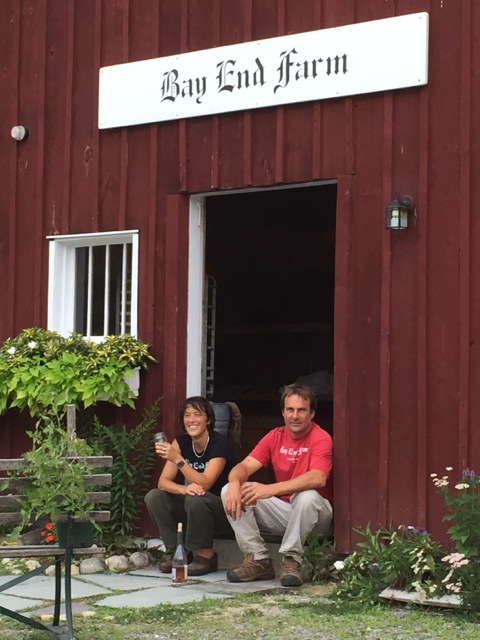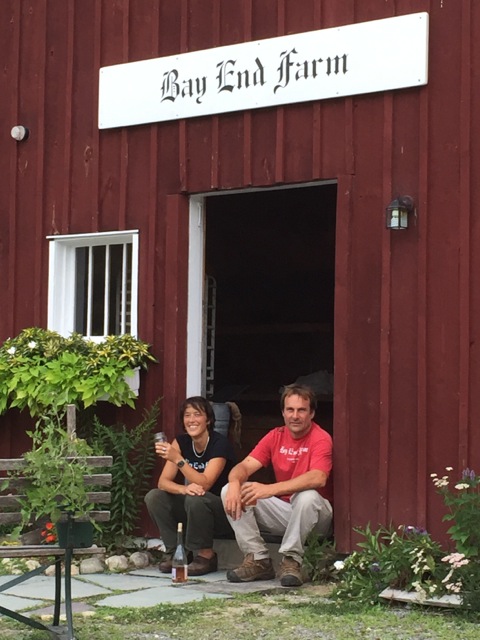 People ask if we sometimes get sick of some vegetables. Occasionally, maybe. I still don't quite know what to do with escarole, for example. But that is more than made up for by the vegetables that we've been introduced to.  As young kids, my daughters were willing to try unconventional things like kohlrabi and bok choi because it came from Kofi and Erin's farm. And, guess what? Nine times out of ten, they loved the new vegetables. I've also enjoyed the introduction in my kitchen to old favorites that I would never buy otherwise. Beets, for instance. I love 'em. But outside of my farm share, I never buy them because cooking beets seems like too much of a commitment.
So that's the other life changing thing for us: we eat better. We eat better because we must eat better – those vegetables aren't going to eat themselves.
A few years ago, we added to our CSA lifestyle by signing up for chicken and pork at Copicut Farms. Once you've eaten their meat, you'll never want supermarket meat again.
We're so lucky to be on the South Coast where it's easy to support local farms and eat wonderfully.
We're also lucky to have the Southeastern Massachusetts Agricultural Partnership (SEMAP) which helps direct us to local food and sustainable farming. They have a website that you can easily lose yourself in to find local beef, duck, lamb, cut flowers, fruit, and more. To find a CSA near you, click here. (I've plugged in a New Bedford address because that's central for the South Coast but feel free to enter a town closer to you. Just click on the "change town" link on the right hand side). Then, celebrate CSA Day by calling or emailing a farmer to sign up for your food this summer.
Years into this CSA experience, we all look forward to the harvest of favorite vegetables like they are old friends: "I think it should be time soon for lemon cucumbers." "Oh, look! The sugar snap peas are back!" "Tomatoes soon…" We now have a healthy appreciation for seasonal eating. We also have a healthy appreciation for the passage of seasons and time. There is something bittersweet about wondering if you're eating the last heirloom tomato of the year from the place you've come to think of as your farm.
Do you want to be kept in the loop? Our email list is the first to learn about special events, offers, and giveaways…..Keep up with us by signing up for our free emails here.