Surprenant & Beneski, P.C. is sending us around town to their favorite food spots because it's a law firm that is all about family and they know food is an integral part of family life. This month, we're thinking about all those summer barbecues that lie ahead and so we drove over to Marion….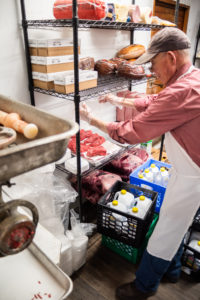 There's something about a burger made with ground beef from the Marion General Store. It's just better.
Jack Cheney can tell you the obvious reasons his burgers taste better: he doesn't prepare the meat until the moment you order it and he uses only high quality chuck roast tenderloin that is lean and cherry-red fresh. But his 9 year-old granddaughter Isla pipes up with her opinion: "it's made with love."
And that seems about right. Because it feels like Jack has a lot of love for the town of Marion, and vice-versa.
The Cheneys have owned the store since 1974 but the sturdy rectangular building has been around for far longer (over 220 years). When it was time to renovate the structure a few years ago, the town's historical society pitched in to help because this spot — with its flyers advertising community events in the window, its customers chatting companionably with Jack at the front desk, its "put it on my tab" aesthetic — this spot matters to the community. It's part of its history and an important part of its present.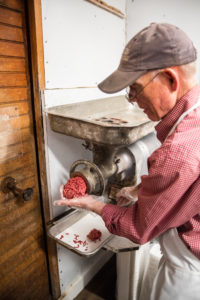 Speaking of the present….you'll be making burgers for your friends and family this summer. Maybe even this weekend. We're letting you in on a secret that everyone in Marion already knows: the burgers made with ground beef from the Marion General Store are going to make these gatherings better.
Jack's daughter Whitney Wynne says she can remember coming home from college on weekends and holidays. The first thing she wanted when she returned: a cheeseburger. Whitney says that it was an eye-opener for her when she learned from college friends at Quinnipiac that  other families froze their meat. "That's disgusting!" she remembers thinking.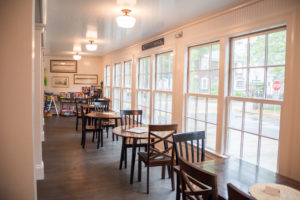 Whitney settled her own family to Marion so that her kids could experience some of the things she experienced: small town life with daily trips to the General Store. You might see her kids running over to give Jack a hug or sitting with a snack at one of the cafe tables in Betty's Corner,  a wall of windows overlooking Pleasant Street and the Congregational Church.
Jack Cheney is such an institution in the town, you figure he grew up here. So it's a surprise to learn he spent his first 10 years on a cattle ranch in Montana, five miles away from a very small town of just 300 people.
He comes from hardy stock. He chuckles when people talk about the Blizzard of '78 here. When he was a kid, winter temperatures could be 40 degrees below zero. Snowstorms would cover the windows of their home's second story. The Blizzard of '78 seems minor in comparison.
Until moving East, he shared a room with his grandfather who was an honest-to-goodness cowboy. "He's in the Cowboy Hall of Fame in Montana," says Jack, "they had never seen a cowboy in Marion before we moved here." It's like he took the isolation of those early childhood years — well outside town with no nearby neighbors — and turned it on its head by creating the community hub that is the Marion General Store.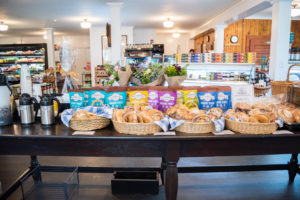 The fresh ground meat is just one of the many attractions. Go see what the fuss is about. The Marion General Store is open 6 days a week and Jack is sure to be there. Because the last time he took a vacation? "I don't remember," he says.
We hope you enjoyed this post, which is part of a series of blog posts celebrating local food spots, sponsored by Surprenant & Beneski, P.C., the premier estate planning and elder law practice serving clients in Southeastern Massachusetts. Surprenant & Beneski, PC  can help you prepare the foundational documents needed to facilitate healthcare, financial and legal decisions should a medical crisis occur. Early planning can save money, heartache and angst during a temporary bout of incapacity or a long-term care event. Getting your estate plan in order gives you peace of mind – is it on your to-do list for 2021? Find out more about them here.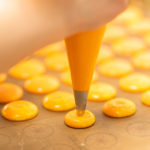 In the meantime, if you want to make sure you don't miss learning the next of S&B's other favorite food spots, sign up here.
Last post in the series: Macaron Deliciousness in Westport right here.