Ka-bam!! The Fourth of July is right around the corner and we are ready for it! Our list this month has fireworks on it and quite a few other July treats. Thanks so much to Anne Whiting Real Estate for sponsoring our monthly 8 Great Things!
1. Fireworks
First things first! Where can you you get your fill of fireworks?
2. Fitness in the Park
Fitness in Cushman Park is celebrating its tenth anniversary and we get 10 weeks of free fitness classes! Tuesday mornings will feature yoga. Thursday mornings will feature boot camp. Tuesdays and Thursdays at 8:30 am through August 26 at Cushman Park, Green Street, Fairhaven. Follow here for more info.
3. Reading Frederick Douglass Together
Pull up a picnic blanket to Bicentennial Park in Marion for a public reading of Douglass' 1852 speech, What to the Slave is the Fourth of July? A diverse array of speakers, followed by a Q & A. July 3 from 10 to 11 am. More here.
4. Hunting Treasure
If you haven't geocached yet, here's your chance to try it. It's like treasure hunting, using clues and your phone to find the treasure in a variety of outdoor settings. It's fun, even when (especially when?) the treasure is hard to find. Join the Buzzards Bay Coalition in Mattapoisett's Tinkhamtown Woods. July 13 at 6 pm. Free but register here. 
5. Public Art
Take a walk around downtown New Bedford to enjoy DATMA's 2021 exhibition, Water! It's another ambitious outdoor art installation, including a cool sound installation that mimics the sound of water. Downtown New Bedford through October 17. For a map (and more information), see here.
6. Harbor Days!
Mattapoisett's annual event is back and all feels right in the world. Join the fun at Shipyard Park where there'll be arts and crafts vendors, food, music, general fun and frivolity! Harbor Days kicks off with a band concert and strawberry shortcake on July 14 with various activities/events through Sunday July 18. See more here.
7. Whaling City Festival
Also back from a 2020 hiatus is the annual Whaling City Festival with its carnival, food vendors, classic car and bike show at Buttonwood Park. July 8 through 11. Buttonwood Park, New Bedford. More here. 
8. Cue the Music!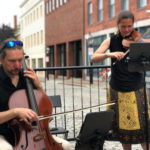 Outdoor concerts, free and open to the public, are back with a gusto! There's all sorts of outdoor music events happening this summer with so many of our favorite bands/performers (Rebecca Correira, MonteiroBots, the New Bedford Symphony, etc). Here's a smattering (know of others? please put them in the comments!)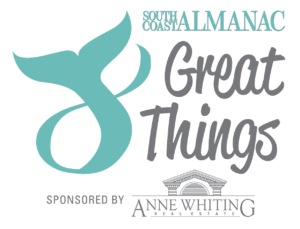 Again, many thanks to Anne Whiting Real Estate for sponsoring this monthly list!
---