Surprenant & Beneski, P.C. is sending us around the area to their favorite food spots because it's a law firm that is all about family and they know food is an integral part of family life, especially around the holidays. They also like to keep up with all the food news. This month's secret tip: try the Cazuela Pie from Artisan Bake Shop!
And They Told Two Friends...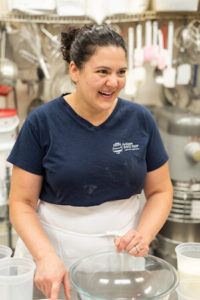 Cazuela Pie is on the Artisan Bake Shop menu just twice a year -- Thanksgiving and Christmas -- and it's come to develop a cult-like following.
If you grew up in the 80s, you may remember that commercial for Faberge shampoo. Heather Locklear tells 2 friends about it, and they tell 2 friends and so on and so on and so on (for a throwback, see it here).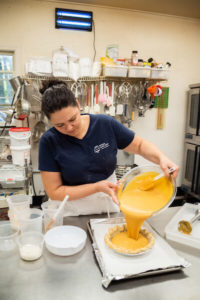 That's exactly what happened with Meredith Rousseau's Cazuela (caz-way-la) pie. Before she opened her brick-and-mortar shop, Meredith sold her baked goods at farmers' markets. In 2009, she decided to introduce Cazuela Pie to her Thanksgiving line-up because it was one of the recipes from a favorite cookbook, one that she had bought as a young teenager. (Meredith was the kid who was trolling the cookbook aisle at Barnes & Noble Dartmouth. She mucked horse stall barns to support her cookbook habit).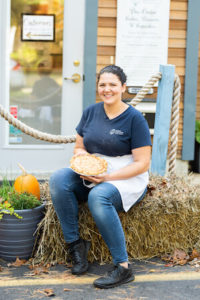 The first year it was on the menu, just 2 customers bought it and the rest of the pies went home with Meredith and Tabitha, her general manager. The next year, those 2 original customers raved about the pies while they were in line at the farmers market and the people within earshot ordered their own cazuela pies and sales just kept growing by word-of-mouth. She now sells 60 of them at Thanksgiving, a healthy amount but still just a fraction of the five to six hundred pies she'll create and sell this Thanksgiving.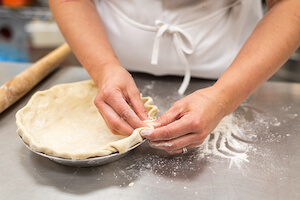 The thing is -- it's an amazing pie. It's this magical combination of sweet potatoes, local pumpkin, coconut puree, ginger and fresh local eggs, all wrapped in an all-butter hand-fluted crust.
It's a pie you dream about in April and July and September. But you can only get it now. Jump on it! (Order here before November 19!!)
And though we got a little distracted by the Cazuela Pie, know that everything Meredith makes has the same amount of artistry, freshness and passion. That little girl who subscribed to Martha Stewart's magazine when she was 11 and who tried to figure out where she could find almond paste when she was 12 is in her element in her Rochester commercial kitchen.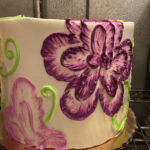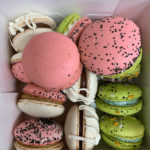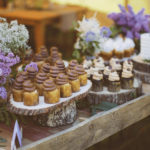 The shop sits beside her parent's home, which is fitting because it was her mother who introduced her to baking when she was 8 years old.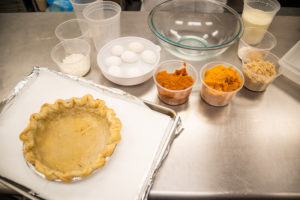 According to Meredith, she was terrible with fractions and her mom brought out the eggs and flour and said, "this is how you're going to learn fractions." Baking was a genius approach. Meredith mastered fractions and so much more.
The math practice led her from the cookbook aisle to the Culinary Institute of America, Johnson & Wales and all the way back home to the place where she started.
Follow her on Instagram to see her weekly flash sales. If you call to reserve something, you'll be talking to Meredith. "There's no call center," she laughs, "it's me!"
Artisan Bake Shop, 365 Walnut Plain Road, Rochester. See order information here. Order for Thanksgiving here. Follow her on Instagram for her flash sales @artisanbakeshop (first-call, first-reserve).
Photos by Liam Connor Photography
We hope you enjoyed this post, which is part of a series of blog posts celebrating local food spots, sponsored by Surprenant & Beneski, P.C., the premier estate planning and elder law practice serving clients in Southeastern Massachusetts. Surprenant & Beneski, PC  can help you prepare the foundational documents needed to facilitate healthcare, financial and legal decisions should a medical crisis occur. Early planning can save money, heartache and angst during a temporary bout of incapacity or a long-term care event. Getting your estate plan in order gives you peace of mind – is it on your to-do list for 2021? Find out more about them here.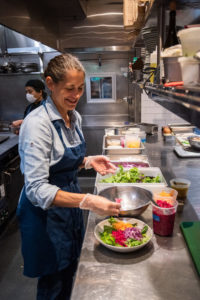 In the meantime, if you want to make sure you don't miss learning the next of S&B's other favorite food spots, sign up here.
Last post in the series: Little Moss For Lunch is right here.