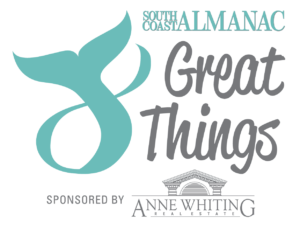 We've already thrown out our 2020 calendar and we're excited to greet 2021! To get us off on the right foot, we've found 8 Great Things for you to do in the month ahead, with many thanks to Anne Whiting Real Estate for sponsoring this fun list!
1. Run Away!
Some of us may have picked up some bad habits in 2020. Start some good ones this month by joining the Greater New Bedford Running Club or the Mayflower Running Club for some motivation to get out there and run. From one end of the South Coast to the other, there are plenty of fun reasons to get out and get some exercise (including weekly runs that end at Buzzards Bay Brewery — you don't have to give up ALL your bad habits at once). More about Mayflower club here and more about the New Bedford club here (scroll down on the New Bedford club's page for its calendar).
2. Do the Right Thing
Speaking of developing good habits, it's a great month to think about new volunteer opportunities. The United Way of Greater New Bedford maintains a database of diverse opportunities from delivering meals to local seniors to historical research for the Fishing Heritage Center to providing social media/content production for a local non-profit. Check out their online bulletin board of opportunities right here.
3. Friday Night Concerts
The Narrows is keeping us entertained on Friday nights with livestream concerts. Support the Narrows and hear from some excellent musicians, including 5 time Grammy-nominated band Roomful of Blues on January 22. Fridays in January at 8:00. See more here. The concerts are free but donations are much appreciated and are split 50-50 between the Narrows and the musicians.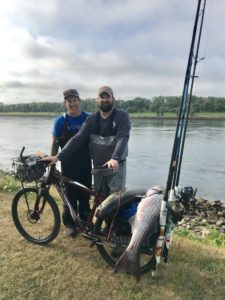 4. Gone Going Fishin'
Mattapoisett resident Eddie Doherty fished the east end of the Cape Cod Canal so often that other fishermen started calling him East End Eddie. He is the author of Seven Miles After Sundown which chronicles his quest for striped bass along the canal. Join him for a Cape Cod Canal surfcasting seminar via Zoom and you'll be all ready to fish come spring. January 5, 2021 at 7pm. The free event is open to the public, but attendance is limited. Send your name to [email protected] for registration.
5. "Look Sharp, All of Ye!"*
For the last 25 years, the Moby Dick Marathon at the Whaling Museum has been going strong and they're not letting us down this year. The 24-hour marathon reading will be virtual and will be interspersed with virtual talks with experts and a performance by Culture Park. BUT WAIT THERE'S MORE! If you're close by, Moby Dick Brewing Co. and Gotchew is teaming up to deliver you food straight to your door so you don't even have to take time out to make lunch or dinner! January 9 at 11:30 to January 10 at mid-day. See more here.                                      *Chapter 31, Moby Dick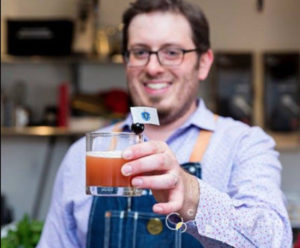 6. H Cubed!
The Rotch-Jones-Duff House is really killing it with their virtual programming this winter. Join them to kick off the 2021 season of History Happy Hour. Jamie Uretsky from the New Bedford Art Museum will talk about her favorite piece in the RJD collection. She'll be joined by museum staff who will provide historical context and by Jonathan Pogash, aka The Cocktail Guru who will walk you through mixing a great cocktail for the event. $5 for members/$8 for non-members. January 13 at 5 pm. Register here. 
7. Get Prowling
There is nothing more exciting than seeing an owl in the wild and the DNRT is offering us a couple of owl prowls this month. Although they can't guarantee a sighting, they will do their best (and they know that the hunt is just as fun as the sighting!) January 15 (Wernick Farm) and January 22 (Paskamansett Woods) from 7 to 9 pm. See more here. 
8. Armchair Book Club
We've temporarily re-imagined our Walking Book Club as an Armchair Book Club. This month, we take on a newly published book about Captain Paul Cuffe's remarkable life as a businessman, statesman and philanthropist of note. Join us as we talk with David Cole, one of the book's authors, and find out what we've got up our sleeve for the tour-to-follow of Westport and New Bedford Cuffe landmarks. January 25 at 7 pm. The event is free but please register here — we'll email you the link a few days before the event.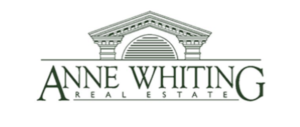 There you go, 8 Great Things for a wonderful new year. Again, our great thanks to Anne Whiting Real Estate in Dartmouth for showing us all the South Coast has to offer, even in deep winter and during a pandemic!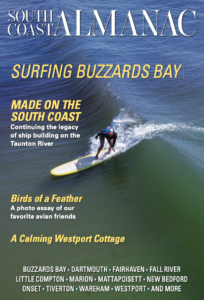 Want more South Coast Almanac? Keep up with things to do on the South Coast by signing up for our free monthly email newsletter right here.
Even better, sign up to get our print issues delivered straight to your door. Just $19.95 gives you 4 issues with stories that make you feel good about the place you live, written and photographed by local talent.