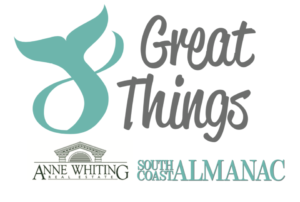 Ahhh, the challenge of event listings in the winter of 2022:  how to get people to embrace going outside into this cold weather with the same enthusiasm that they are embracing Wordle. Luckily, there's always plenty of enticing things to do on the South Coast to lure you out. Also lucky, you can only do one wordle a day, so you've got plenty of other time in the day to get out there!
Many thanks to Anne Whiting Real Estate for sponsoring this list and helping us turn the page into 2022!
1. Snowy Shuffling
The DNRT is doing their best to get us outside this month with a plethora of fun activities for young and old, including a Missing Mittens self-guided hike that is available all month, a winter tree ID walk on February 12, a wildlife tracking walk on February 23 and a long dam hike (we're calling it a damn long hike!) on February 21.  All free in various Dartmouth locations. Check out their calendar for these and more. 
2. Have an Ice Day!
Embrace winter by getting out on the ice! There's public skating every day of the week (except Saturdays) in New Bedford at Hetland Arena and in Fall River at Driscoll Arena. $6 admission (another $6 if you need to rent skates). Schedules for New Bedford here and for Fall River here. 
3. Wes Anderson Whimsy
The Z celebrates director Wes Anderson this winter -- up this month: Rushmore which is a coming of age story about a young boy in a Texas prep school which features Bill Murray as his wealthy middle-aged friend. "A Wes Anderson film is a joyful excursion into a world of make believe, but with a sometimes pensive perspective." Perfect for the middle of winter. February 8. $10. The Zeiterion, 684 Purchase Street, New Bedford. More here. 
4. Mending for Style Mavens
Join the Marion Art Center for this unique workshop with features Shashiko, a Japanese mending technique which transforms your clothes into works of art.  In this 3 hour workshop, most students will complete one patch during the workshop, and some may finish up the last bits at home. $65. February 12 at 10 am. Marion Art Center. More here. 
5. For the Birds!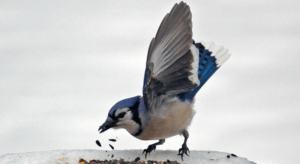 The Lloyd Center is hosting weekly Wednesday morning bird walks, with a guaranteed sighting of a Koko the Screech Owl at the end of the walks. February 2, 9, 16 and 23. 9 to 11 am. 430 Potomska Road, Dartmouth.Free for members. $5 for others.  Pre-registration here.  
6. Isn't It Romantic?
On Valentine's Eve, why not go on a walk with the Sippican Land Trust and the Nasketucket Bird Club to find lovebirds found in nature. They'll search the harbors and inlets of Marion for pairs of ducks, distinguishing between males and females. February 13 at 11 am. Free but registration required. More here. 
7. Movie Pops
The Symphony treats us to the music behind the movies we love. Come listen to the full orchestra pull out all the stops to explore unforgettable music from three iconic film composers of our time: John Williams (Star Wars, E.T., Indiana Jones), Hans Zimmer (The Simpsons, The Lion King, Gladiator), and Danny Elfman (Beetlejuice, The Nightmare Before Christmas, Batman). If you've never been to a Symphony concert, this is the time to try it out. February 19, 7:30 pm. Tickets here. 
8. Cruising the Bay
Bundle up and join the Buzzards Bay Coalition for a half-day trip to Cuttyhunk to take in the wintering seals and seabirds with a naturalist from the Lloyd Center to give you the scoop on these hardy creatures, with time to get off the boat and wander around Cuttyhunk. Now's your chance because come spring, these seals and seabirds will be back in their breeding grounds to the north. February 20, 10 to 2 pm. Starts at $30. More here.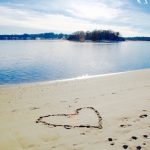 There you have it! 8 Great Things for the month ahead. Because there's always something to look forward to on the South Coast.
---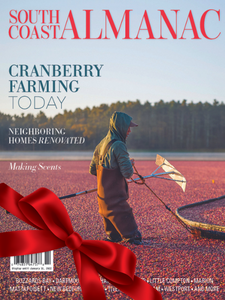 Want more ideas? Our print issue is filled with more great things to do on the South Coast.
Just $19.95 gives you four issues delivered straight to your door chock-a-block full of stories that explore the people and places of the South Coast.