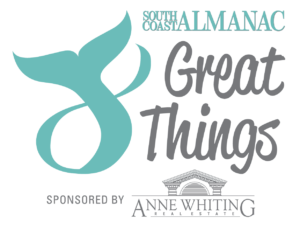 2022, we expect great things from you! We'll be cooking up some black-eyed peas to influence good luck in the year ahead. If you have any other ideas to bring good luck and kick this year off right, let us know in the comments. In the meantime, we're presenting 8 Great Things to start the year off right. As always, many thanks to Anne Whiting Real Estate for sponsoring this list and helping us turn the page into 2022!
1. Polar Plunges
Some of us eat black-eyed peas, some jump in the ocean. Honestly, do whatever it takes to bring health and luck into the new year. There are two local plunges. Find out more about Fairhaven's plunge here and more about Tiverton's plunge here. Jump right in -- or enjoy yourselves watching others jump in!. January 1 at 10:00 in Fairhaven and noon in Tiverton.
2. Waggin' Walk
Don't feel like a polar plunge? We get that. How about a winter walk with the dogs? Bring your dog and join the group, led by a local trainer, to explore Miles Standish State Park. January 9 at 10 am. Free but space is limited. Registration is here.
3. Live Theater and Laughter
When the cast of The Outsider had their first read-through, they were all laughing so much, it took them a while to get through it. Sign us up! Over 2 weekends this month, Your Theater will be staging the production which features a hapless politician who is terrified of public speaking. January 14 - 23. 136 Rivet Street, New Bedford. $18 and $15. More here. 
4. Art History
Sure, lots of people will be participating in the virtual Moby Dick Marathon on the weekend of January 7 (more here). But here's something even more offbeat. Join the Whaling Museum as they welcome artist Christopher Volpe to discuss his series of paintings in the Museum's new exhibit Loomings: Melville, Art and the Climate Crisis. Volpe's work responds to the Moby Dick's underlying critique of the problematic quest for knowledge, wholeness, and enlightenment in a world even more uncertain than it was in Melville's time. January 20, 6:30 to 7:30 (in person and virtual options).$10 and $15. See more here.
5. Catch a Grammy-Nominee
Ambrose Akinmusire is on a perpetual quest for new paradigms, which seems like an appropriate subject for a new year. See how he's currently straddling both classical music and hip hop circles.  Catch him at The Narrows on January 20 at 8 pm. $33. $38 (day of performance). More here. 
6. Starry Starry Nights
Sometimes it's a good idea to put things in perspective. For that, just look up. The DNRT gives us a roadmap to what we're looking at with a little guided stargazing. January 25, 6 to 7 pm. Free. More here. 
7. Westport on Display at the MFA
Boston's Museum of Fine Arts is wrapping up its major quilt exhibition this month. It's worth a field trip, even more so because one of the featured quilts brings Westport history with it. If you can't make the exhibit -- even if you can -- check out a chat between one of the curators and the Westport Historical Society where they walk through the exhibit with a special emphasis on the famous Harriet Powers' pictorial quilt which hung in a Westport Point home for 60 years before being gifted to the Museum of Fine Arts. The virtual program can be viewed any time here. If you want to see the quilt in real life, you'll have to visit the MFA before the exhibit closes on January 17. More on that here. 
8. New Hobbies
Turn to our local libraries to pick up a new hobby. You can learn chess at the New Bedford Library, At Wareham's Library, learn more about ancestry research. Tiverton has landscape and watercolor painting; there's knitting and cribbage at the Lakeville Library; sewing and rugmaking in Middleboro. You get the idea - there are a ton of great new things to try. Just turn to your local library to keep yourselves entertained on cold, raw days.
There you have it! Lots of ways to start your year off in a new and different way. Which, let's be honest, is exactly what we're looking for in 2022.
---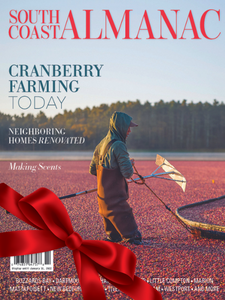 Our Fall/Holiday issue is on newsstands now! It's filled with more great things to do on the South Coast.
Just $19.95 gives you four issues delivered straight to your door chock-a-block full of stories that explore the people and places of the South Coast.