Put January behind you! We're chugging toward spring and we've got 8 Great Things to keep you busy in February. March will be here before you know it!
Nature Valentines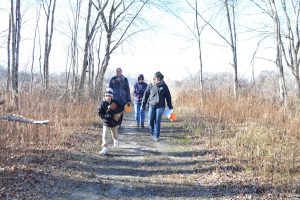 The perfect way to get the whole family into the Valentine's Day spirit! The Buzzards Bay Coalition's Saturday at the Sawmill series is hosting a Nature Valentine making program, including a short walk around the Sawmill to find natural materials to create the valentines. The program is free, bring your little ones and learn about wildlife around the Sawmill while getting an early start on your valentines! The Sawmill, 32 Mill Road, Acushnet. February 3, starting at 11 am (the Hawes Family Learning center is open 10am-1pm). Learn more here.
Frederick Douglass Read-a-thon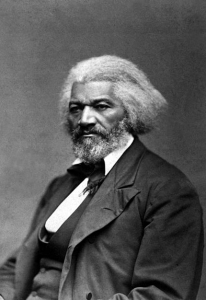 You know how much we love a good community read-a-thon (see our January pick for the Moby Dick Read-a-thon). If you missed January's event, you've got a second chance! 2018 is the bicentennial of Frederick Douglass' birth, and the New Bedford Historical Society is celebrating with its 18th Annual Frederick Douglass Community Read-a-thon. Celebrate Douglass' life (and his connections to New Bedford!) by reading along to excerpts from his Narrative of the Life of Frederick Douglass, An American Slave. Sunday, February 11, 2-6pm at the First Unitarian Church, 71 Eighth Street, New Bedford. See here for more information. If you're interested in being a reader, contact the New Bedford Historical Society by emailing [email protected].
Snowshoe the Shoreline!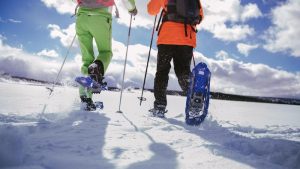 BYOSS (bring your own snow shoes or rent them here)!! Hike along the beach loop trail of Allens Pond Sanctuary with Mass Audubon. The walk is approximately 2 miles long and promises views of winter wildlife and the channel that feeds Allens Pond. Along the way, you'll look for migrating snowy owls and waterfowl and track the signs of animal activity. The walk will continue even without snow, in that case, just bring hiking boots! February 11, 10 am – 2 pm. Allens Pond Wildlife Sanctuary, 1280 Horseneck Road, Westport ($10 for members, $12 for non-members). Learn more here.
It's Fat Tuesday!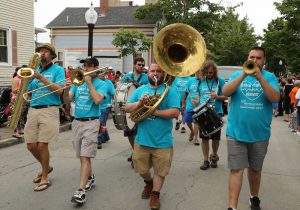 Brass Bands and jambalaya buffets and auctions, oh my! Come out and celebrate Mardi Gras in style with the South Coast Brass Band at the Greasy Luck Brewery.  The event benefits the Boys and Girls Club of Greater New Bedford and has a jambalaya buffet and dancing, as well as an auction to benefit the club.  So get moving for a good cause! Tickets range from $50-$60 and can be purchased here. February 13, 7-11pm, Greasy Luck Brewpub, 791 Purchase Street, New Bedford.
Catch Some Magic!
As winter trudges on, we all need a little extra magic. Join the Masters of Illusion (the nation's number one touring magic show!) to get your fill and experience a modern twist on the traditional magic show. Check out this video below for a sneak peek of what to expect! February 15, 8 pm. The Zeiteron, 684 Purchase Street, New Bedford. For more information and to buy tickets, go here.
Get Cookin'!
We love Farm & Coast Market, and we love that they strive to be the front porch, kitchen, and family room of Padanaram. This month, you can get cooking with them and learn how to whip up a French Bistro style menu (including a roast chicken!). The timing of the class is perfect for a late Valentine's Day date — and we're sure you'll continue impressing your friends and family with all your new skills. February 15, 6:30 -8:30pm. Reservations are required, call or email Farm & Coast to make yours (774-992-7092 or [email protected]). 7 Bridge Street, Dartmouth.
24 Hour Theater Project
Scripts written, scenes rehearsed, lines learned, shows performed; all in 24 hours!
The Collective New Bedford is hosting their 2018 Kickoff, featuring original 10 minute plays and performances that are completely created and performed in just 24 hours. You don't have to be an actor (or a writer, or a director) to get in on the fun (although check out their Facebook page if you want to audition. Auditions are coming up this week!) The day's creations will be performed twice, admission is $10 and you can reserve seats by emailing [email protected]. February 17, performances at 7 and 9 pm at Gallery X, 169 Williams Street, New Bedford.
A Little Fiddlin'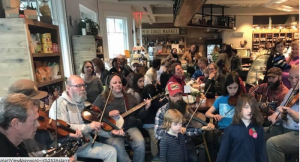 Every fourth Saturday, fiddlers gather on the South Coast for food, dancing, and jamming. There's good music, great pizza, and it's open to all. If you're a musician, bring your instrument (it doesn't have to be a fiddle! Guitars, banjos, cellos, and all other string instruments are welcome). Otherwise, come prepared to listen and dance. Check out this video of December's session (and keep your eyes peeled for the cutest young fiddler jamming along, around 30 seconds in!). This month's session is February 24 at 4:30 pm at Brick, 213 Huttleston Avenue, Fairhaven. See the their Facebook page for more information on Old Time Fiddle Session.
That's all — enjoy this short month!
Do you want to keep up with everything local and wonderful — from nature walks to food to people to shopping to events? Sign up for periodic updates here.