Our friends at Surprenant & Beneski, PC send us on the best adventures each month!  S & B is a law firm that is all about family and they know gathering together is an integral part of family life (and friendship). This month, they tipped us off on the ONLY self-serve wine bar in New England so we hustled right over to Uva Wine Bar in Plymouth. 
***
This review could be boiled down to 3 words: so much fun.
But you'd probably have some follow up questions (we did), so we'll give you more...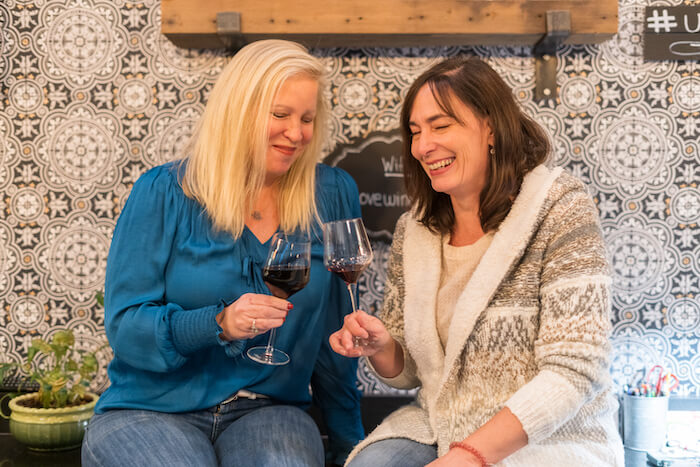 When Katy Thayer accompanied Michelle Manware to a work conference in Grand Cayman, she expected to have a good time. She didn't expect to come home raring to start a new business. But that's exactly what happened.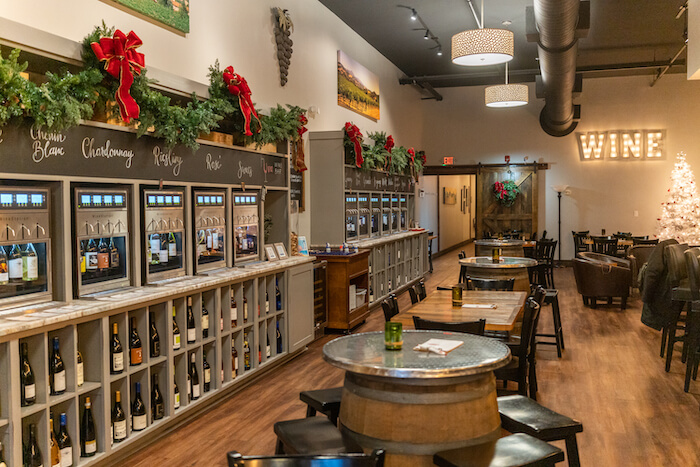 While in Grand Cayman, the two friends had visited a self-serve wine bar with interactive wine dispensers. They loved it so much they decided to bring the concept home. They now host the only self-serve wine bar in Massachusetts in downtown Plymouth (the only one in New England, for that matter!) They've got their loyal regulars, as well as people who road trip from all over to try it. They've hosted bachelorette parties from New Hampshire folks, girls' weekenders trekking from Rhode Island. It's so close...why hadn't we tried it yet?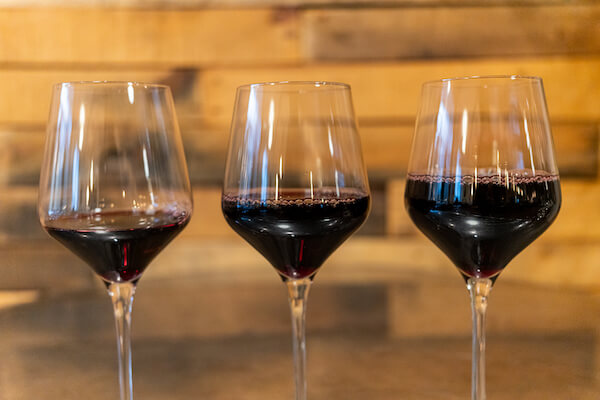 When you usually order a glass of wine, it's at the beginning of the night and you make your choice as soon as you sit down. You commit. At Uva, on the other hand, you can play the role of Goldilocks and choose between a sip, a taste or a glass (2, 4 or 6 ounces).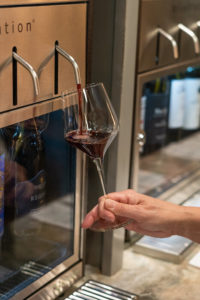 The lack of commitment at Uva is a joy. Try a couple of ounces of something you're familiar with -- maybe a Cabernet Sauvignon  -- and then try something more outside your comfort zone, like a Pinot Noir. Or try some variety you've never heard of, like Dolcetto or Carignan. Maybe splurge on a grand cru whose price tag for a full glass (or bottle) would normally steer you away.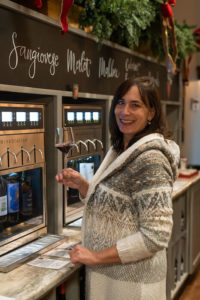 Here's what's also great: Michelle loves wine but in an approachable way. She reads lots about wine and keeps up with the trends so we don't have to.  She makes sure she's stocking only interesting and good wines because she only wants to serve you things that she herself likes. Ask her, or any of the staff, for their recommendations on your next pour. You can also order local craft beers, seltzer, Prosecco and non-alcoholic drinks separately.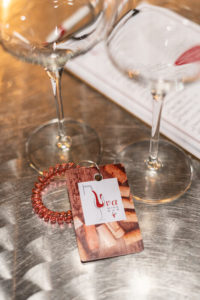 The space is modern and spacious with plants lending warmth to the towering walls. There is all kinds of seating: couches, tables, barrels repurposed as not-quite high tops, bar stools. You start the tab with a plastic card that looks like a hotel key or credit card. At your table, fill out the clipboard to order some food to accompany your wine.  Survey the 48 varieties, arranged by category and choose. Lined up along the walls, the wine stations look a little like a casino. "Yeah, but you win every time," says Katy.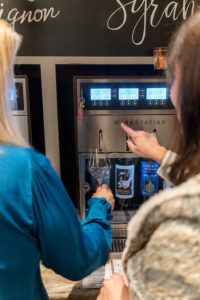 It's a great date activity, or for a group of friends -- you sit and sip, while noshing on simple food like flatbreads and charcuterie. Then get up and pour something else, mingling with other guests who are doing the same.
Interactive and fun every day, it's even more so on Monday nights when Katy imports ticketed events that range from flower arranging to painting to paired wine dinners. Weekends feature live music. The place is hopping with great energy.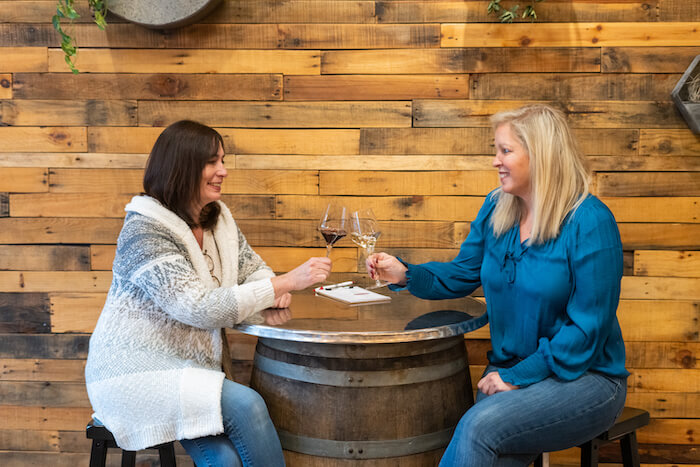 "You never expect a vacation to end up in a business!" says Katy. We're glad it did.
Uva Wine Bar, 46 Main Street, Plymouth.
Photography by Liam Connor Photography.
We hope you enjoyed this post, which is part of a series of blog posts celebrating local food spots, sponsored by Surprenant & Beneski, P.C., the premier estate planning and elder law practice serving clients in Southeastern Massachusetts. Surprenant & Beneski can help you prepare the foundational documents needed to facilitate healthcare, financial and legal decisions should a medical crisis occur. Early planning can save money, heartache and angst during a temporary bout of incapacity or a long-term care event. Getting your estate plan in order gives you peace of mind. Find out more about Surprenant & Beneski here.
If you want to make sure you don't miss learning the next favorite food spot, sign up here.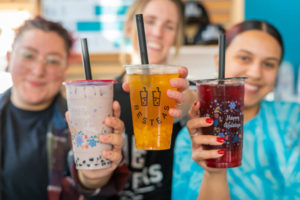 Last post in the series. Boba for Everyone at BesTeas in downtown New Bedford. Find out more here.