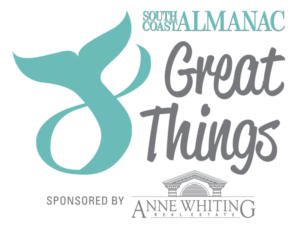 February is that special month -- you never know when you're going to have an unexpected sixty (ore negative five!) degree day or a Valentine's surprise. It's a fun, but short, month so start planning your calendar now. We suggest you round it out with some of our top 8 picks for the month, with thanks to our sponsor  Anne Whiting Real Estate.
1. Come to the Cabaret
Seaglass Theater is inviting us to a special night with dessert, champagne, piano and Eden Casteel whose original cabaret Kahn Artist celebrates the iconic actress and singer Madeline Kahn in a fun and comedic way, with songs from Madeline's great movies and Eden's personal setlists! Sneak a peek here. $30. 7:30, February 11 at Gallery X, 169 William Street, New Bedford. Tickets here. 
2. Ain't Love Grand!
The Sippican Land Trust takes us on a walk to discover pairs of ducks (lovebirds, if you will) and to explore the difference between males and females of different species (though they will not dive into the human species, we can't help you out there). Free. 1 to 3 pm, February 11. Osprey Marsh and Planting Island Causeway, Marion. Register here.
3. Food Fight!
There's a competition to find the best pasteis de nata on the South Coast (LOTS of competition!) Eat as many of the delicious egg custard pastries at participating bakeries in Fall River and New Bedford and vote for your favorite. You've got all month, guys. Go out and EAT! Find out more here. 
4. Symphony Let Loose
You think classical music is stuffy? Think again! The New Bedford Symphony brings the gang to the Kilburn Mill to celebrate its annual Symphony on Tap. There are no seats, no stage, no rules! Bring all your friends and sample fun food, drinks and music at just $20 a ticket! 7:30 pm, February 18 at Kilburn Mill, 127 West Rodney French Blvd. New Bedford. Tickets and information here. 
5. Embrace the Cold!
If you enjoyed the cover story on our current print issue about the fearless locals who swim year round, you may want to drop in to the Coalition's cold water immersion series. Cherie Blier leads participants in a thrice-weekly dip into the lovely waters of Onset Bay. Come as often as you like. Saturday, Monday and Wednesday mornings. Free but more information (and registration) here. 
6. Sing, Sing A Song
Who knew one of the creators of Sesame Street came from Fall River? This month, the Heritage Stage Park celebrates the creative genius of local hero Joe Raposa, the son of Azorean immigrants who was born in Fall River, went to Harvard College, studied music, and became one of the creators of Sesame Street. Enjoy their exhibit honoring him as you singalong with their Storywalk. Free. Visitor Center, 200 Davoll Street, Fall River.  Daily. More info here. Then, on February 8, celebrate Raposa's birthday at the library with the unveiling of an oil painting celebrating him, along with a singalong of his popular song Sing which is now Fall River's official city song. 10-11 am. 104 N. Main Street, Fall River. More on that here.
7. Escape with Harriet
If you didn't see Harriet: An American Legend when it came out in theaters in 2019, get yourself down to the National Park Service's screening this month. It's a gripping movie that tells the extraordinary story of Harriet Tubman and her courage and tenacity as she escaped from slavery and helped hundreds of other slaves do the same. Free. 1:00, February 4. Corson Maritime Theater, 33 William St, New Bedford. More here. 
8. Seal Cruise
Seals are magical things. So is Cuttyhunk Island. Experience them both with the Buzzards Bay Coalition which is hosting a four hour adventure to experience the seals with an expert from the Lloyd Center aboard the Cuttyhunk ferry. After viewing the seals, you'll visit Cuttyhunk Island where you're welcome to join a guided walk along the beach or to the lookout. 10 to 2, February 25. $50 ($35 for children under 12). NOTE: We just learned that this event is sold out, email Erin at [email protected] to be placed on the waiting list. More here. 
***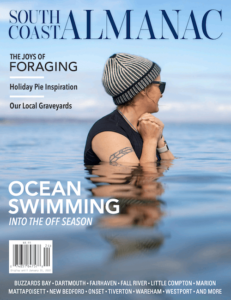 Our quarterly print editions have additional calendar listings!
Become a subscriber for less than $20 and get it delivered straight to your door while you support our mission of telling positive local stories!