BesTeas has lots of fans. Among them are some folks from Suprenant & Beneski who met us there last week to try one of the monthly specials, Berry Merry.  Surprenant & Beneski, P.C. is a law firm that is all about family and they know food is an integral part of family life (and friendship). This month's tip: regular trips to BesTeas in downtown New Bedford will make you happy.
"Boba for everyone!"
Allie Steele calls this out with a laugh from behind the counter when I remark on how many people keep coming through the door. And there's no pattern: they're all ages, men and women. They can't be pigeonholed. Neither can the teas. She's got so many varieties that it's impossible to not find something you'll like. It's a bit overwhelming the first time you visit. So I asked how a newcomer can approach the menu.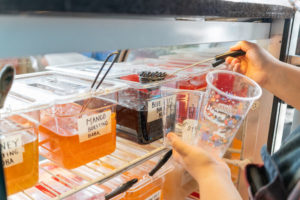 Niko says, "try the signature drinks first. You don't have to decide on flavor combinations there. Then you can graduate to build-your-own."
OK, but there are a lot of signature drinks (over 20 if you include the monthly specials). So what's the classic order at BesTeas? "The Sugar Daddy" Allie says (assam black tea infused with brown sugar and brown sugar tapioca pearls). The most outrageous? "Multi Melon-aire" (peach and melon green tea infused with winter melon finished with crystal agar pearls and aloe vera). The Most Popular? "Under-Cover Lover "(organic jasmine tea infused with red guava, passionfruit and mango and topped with strawberry heart jelly).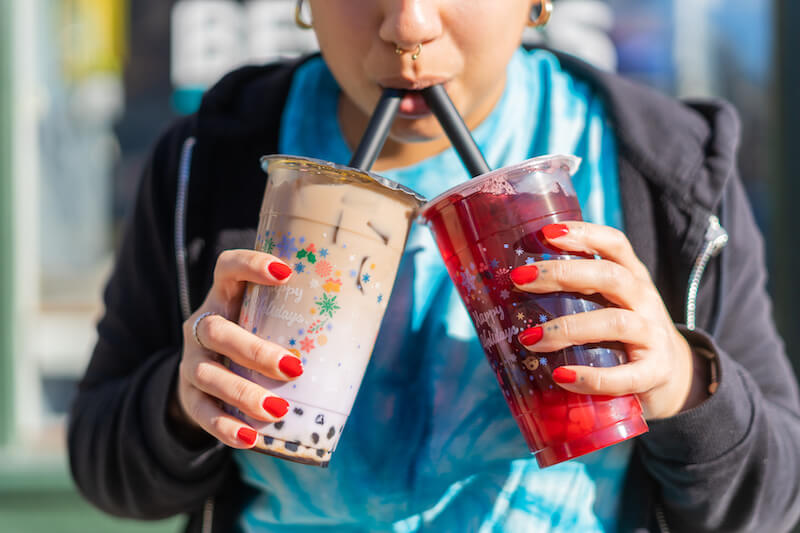 If you haven't tried one, you don't know how fun it is to sip boba tea (or bubble tea) through the large straw and suddenly find a burst of flavor surprising you in one of the small pearls or jellies, crowding the bottom of the cup. It's fun and generally yummy (though there are so many flavor combinations that it's possible to go wrong, and for that, we say, try another type of boba. We are quite certain that you will find one you love. Liam, our photographer, is a regular there even though he has decided opinions about the brown sugar tapioca pearls. For others, those pearls are what draws them in.)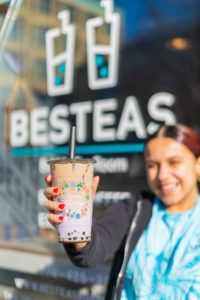 BesTeas was born when Allie and her friend Barbara Yell, colleagues in the corporate world, dreamed of opening their own business. They both loved tea and sampled it all around Providence. Barbara was the boba tea fan and, realizing that there was no boba shop in the South Coast, they found a boba tea academy in California, took an intensive class there and then opened their own in downtown New Bedford. They made a list of possible names for the business but the winner was clear as soon as Barbara had put it on the list. "BesTeas" married their product with their friendship. It was the first of many whimsical names (and flavors) they create. Think Ride or Thai and Berry Tyler Moore.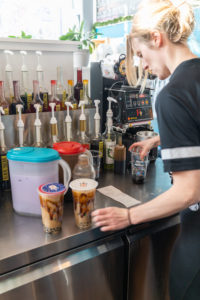 They can sling teas behind the counter as fast as the orders come in, looking like experienced bartenders in their element.  Their ability to talk while they do this is remarkable. How long does it take to learn how to do this? Niko used flash cards for a couple of months to speed things along. Over the course of a week, the team will make over 1500 teas, most with multiple elements.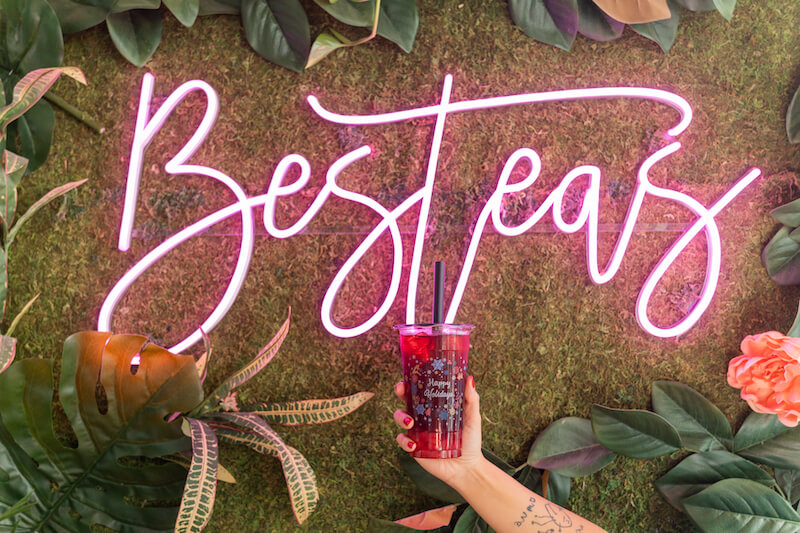 Who drinks all that tea? "Nurses, teachers, kids (there are many caffeine free options), from Fall River to Plymouth," says Allie. "They come from Westport...and Wareham too!" Julia calls out. And from Surprenant & Beneski, too!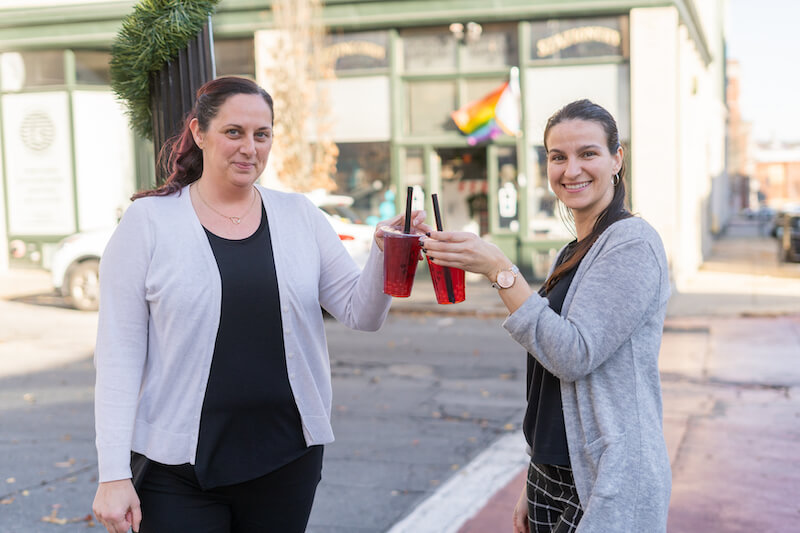 Bottom line: there's a steady stream of people visiting BesTeas. You oughta join the crowd.
BesTeas Bubble Tea Room, 498 Pleasant Street, New Bedford.
Photography by Liam Connor Photography.
We hope you enjoyed this post, which is part of a series of blog posts celebrating local food spots, sponsored by Surprenant & Beneski, P.C., the premier estate planning and elder law practice serving clients in Southeastern Massachusetts. Surprenant & Beneski can help you prepare the foundational documents needed to facilitate healthcare, financial and legal decisions should a medical crisis occur. Early planning can save money, heartache and angst during a temporary bout of incapacity or a long-term care event. Getting your estate plan in order gives you peace of mind. Find out more about Surprenant & Beneski here.
If you want to make sure you don't miss learning the next favorite food spot, sign up here.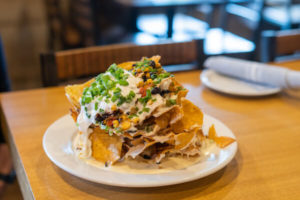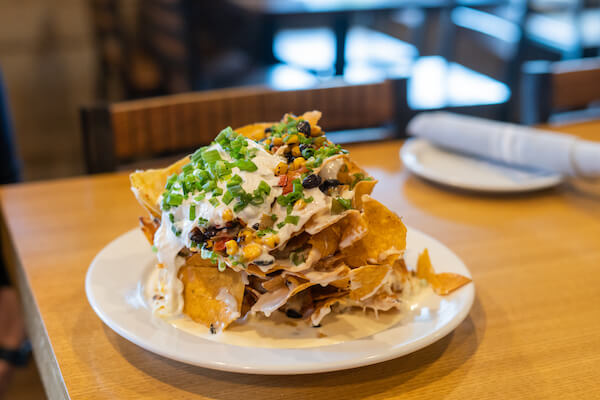 Last post in the series. "Nachos first, then everything else" at Dartmouth's Cask & Pig. Find out more here.