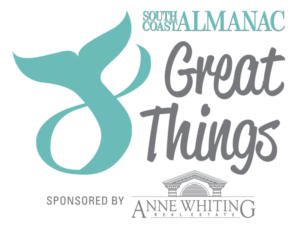 New year, new things to do! We think January should be celebrated, just like December, but we know that people are mindful about being a little healthier. So we included a lot of things to get you moving this month. Get out and get going! Thanks to Anne Whiting Real Estate for helping us put together this list of what to do each month.
1. Plunge into the New Year
OK, so you've considered polar plunges on other New Year's Days but then you kinda wanna sleep in too. Here's a great compromise. The Buz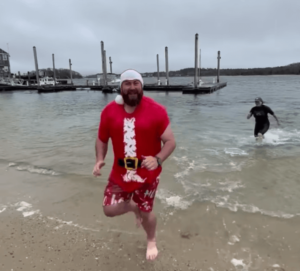 zards Bay Coalition is hosting a plunge on Monday the 2d. You'll be recovered from New Year's Eve, PLUS the weather is relatively mild in the 40s (mild vis-a-vis other year's plunge weathers). Get over to the Onset Bay Center and jump in with them! January 2 from 10 to noon (plunge at 10:30, after party from 11 to noon) See more here.
2. Dance, Dance, Dance
Each month, New Bedford's Co-Creative Center hosts an underground dance party. This month, they're extending the hours and opening it up to a new DJ every hour. January 7 rom 7 to 1 am. $5 suggested admission. More here. 
3. More Dancing...
The Narrows Center is clearing out the tables and chairs  to make room for both the audience and the acclaimed band, the Funky White Honkies, to wander around the place. Horn players roam about New Orleans style, the washboard player grins under his dusty fedora and everyone will  want to start moving and dancing. January 6 at 8 pm. 16 Agawam Street, Fall River. Tickets are $33 in advance. More here. 
4. Build Something Useful
The Wareham Land Trust is looking for folks to help build and install bat houses and benches for multiple properties on their January trail days. They provide the tools, you'll walk away feeling like you made a tangible difference (which probably knocks something off your list of 2023 resolutions). January 14 and 24 from 10 to noon. More here. 
5. Row, Row, Row Their Boat
The Buzzards Bay Rowing Club is welcoming newbies to try their hand at being part of a rowing team on a whaleboat. We've been entranced with this sport since our 2019 article about the camaraderie of our local rowing teams. Now's your chance to give it a try! January 21 from 1 to 2:30 at Union Wharf in Fairhaven. Free but pre-register here.
6. Skate Away
Embrace winter by getting out on the ice! There's public skating every day of the week (except Saturdays) in New Bedford at Hetland Arena and in Fall River at Driscoll Arena. $6 admission (another $6 if you need to rent skates). Schedules for New Bedford here and for Fall River here. 
7. Read a Book By the Fire
Spend some time with a good book (and then with other book lovers). While our Walking Book Tour series doesn't start up again until springtime, visit Davoll's General Store for their monthly book club. This month's pick: Lincoln in the Bardo by George Saunders. (Pro tip: we highly recommend listening to it on audio book from one of our local libraries with a great cast of voices, including Nick Offerman and David Sedaris. Tuesday, January 10 at 6:00 in the pub at Davoll's General Store. 1228 Russells Mills Road, Dartmouth.
8. Figure Out Pickleball
Many of you already have it figured out. For the rest of us, we can drop in to the Gleason Family Y in Wareham to try it out, with morning and evening times almost every day of the week. Word on the street is that it's the place for beginners to cut their teeth on America's fastest growing sport. Check out their schedule here. (Note: You do have to be a member but the YMCA is such a wonderful organization and isn't this the right time of year to join?) 33 Charge Pond Road, Wareham.
***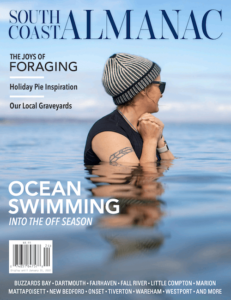 Our quarterly print editions have additional calendar listings!
Become a subscriber for less than $20 and get it delivered straight to your door while you support our mission of telling positive local stories!