We  are so grateful to live in a place where we know where our food comes from, where we can put a face and name to our farmers (and vintners) and where we can actually visit the farms. Check out some of the places that can help make your Thanksgiving plate shine with South Coast goodness.
Copicut Farms, Dartmouth — In addition to their chicken, pork and eggs, Beth & Vince Frary raise turkeys for Thanksgiving. The turkeys are just a day old when they arrive at Copicut Farms and they become very attached to the Frarys. Check them out here having a conversation with Beth. It may be too late to order a turkey for this year, but you can always let them know if you want to order one for next Thanksgiving by emailing [email protected].
Lees Market, Westport  — We love an independent market that stresses local products. Lees is that place. When we have to find a macomber turnip for our turnip hash, we know they'll have it. (Click here to read about our unexpected introduction to this special Westport turnip.)
Sid Wainer & Son, New Bedford — Everyone knows Sid Wainer & Son stands for great produce. Its New Bedford gourmet outlet store is a great place to pick up your vegetables. But it's also a place for inspiration where home cooks can learn about new ingredients and enjoy cooking demonstrations. Pick up their special white truffle butter (as seen in "Stocked," in the 2016 edition) and use it to glaze your turkey a la The Barefoot Contessa (recipe here).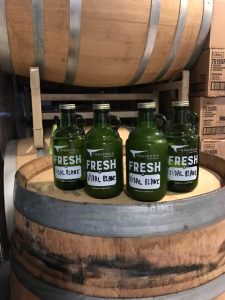 Travessia Urban Winery, New Bedford — Marco Montez has created a wine which totally represents the celebration of a fresh harvest — perfect for Thanksgiving. His Fresh Vidal Blanc is made from grapes picked a few weeks ago in Dartmouth by Montez and his wine club members. It has been fermenting for a few weeks but it hasn't yet been filtered and finished (so there's no added sulfites). Available for only a few short weeks in November, Montez pours it straight from the tank right in front of you. Shortly after Thanksgiving, Montez will begin the next stage of the formal winemaking process for the vidal blanc so you'll no longer be able to get it this way. He'll be open the Wednesday before Thanksgiving to give folks a chance to get their holiday wines (see here for his usual hours).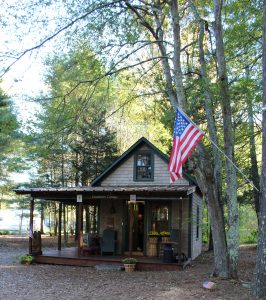 Stone Bridge Farm, Acushnet — You can hardly go a mile on the South Coast without seeing a cranberry bog so finding local cranberries is a breeze. This year, we found ours at Stone Bridge Farm because we love their cute little farm stand. We're looking forward to checking out their Saturday markets next summer which feature live music on that sweet porch.
To all of our South Coast farmers after a busy season, we hope someone else is cooking a tremendous and delicious feast for you on Thursday.
If you have a special local treat on your Thanksgiving table, let us know in the comment section!
Click here to join our email list for updates from South Coast Almanac.