Surprenant & Beneski, P.C. is a law firm that is all about family and they know food is an integral part of family life. They also like to support local food spots and family businesses like this cool new addition to Fairhaven...
We can't all Eat, Pray, Love our way to India. But we can head over to Saffron by the Sea at the entrance to the New Bedford-Fairhaven Bridge.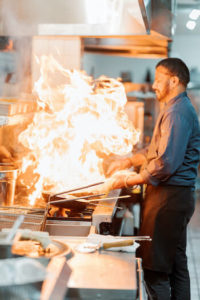 Though it's been open less than 2 months, the crowds are flocking. So we headed there to find out what was happening.
A lot, it turns out. There is a huge kitchen out back and they are just churning out delicious, authentic Indian Food (not the Americanized version, one friend told me) to the crowds of people who are showing up.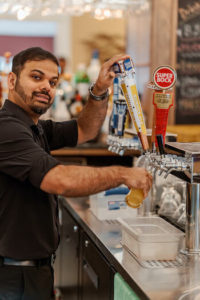 The whole restaurant is based on serendipity. The Patel family bought the Seaport Inn and set about finding a tenant for the old Seaport Inn Grille. A couple of promising opportunities fell through and Uday Patel was in Chicago when he ran into Roshain Patil. Roshan was a chef who knew classic Indian cuisine. They got to talking and before you knew it, they were partners. Roshan brought his concept of fine dining Indian food to the South Coast.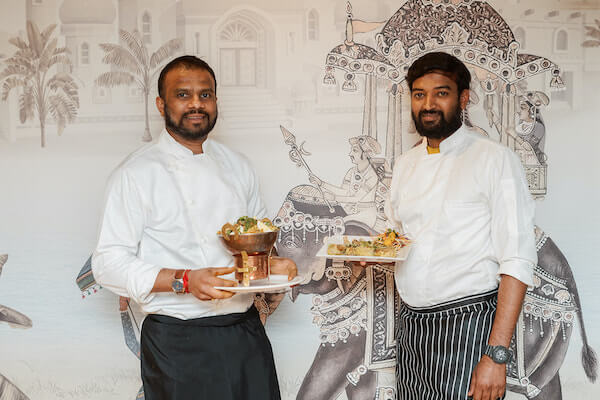 But don't let the fine dining label scare you. The menu is filled with delicious Indian street food that you'd find on the streets of Mumbai.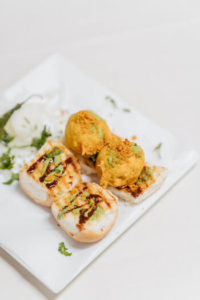 We were there at lunch watching dish after dish go out to the dining room. While we watched and took pictures, they made us Vada Pav Sliders, which were deep-fried spiced potato patties in a pillowy bread roll. I was skeptical (fried potato in bread?!). I was wrong. They were so delicious and I'll order them every time I visit.
The menu is extensive -- 15 pages -- here's some of what we saw making its way out to the dining room: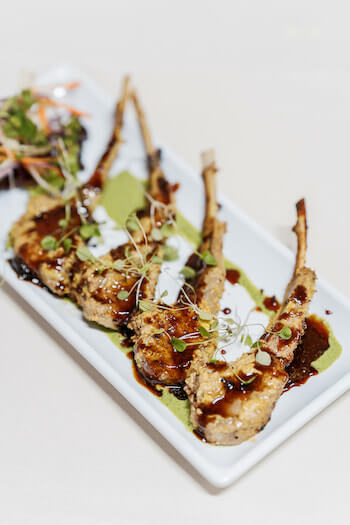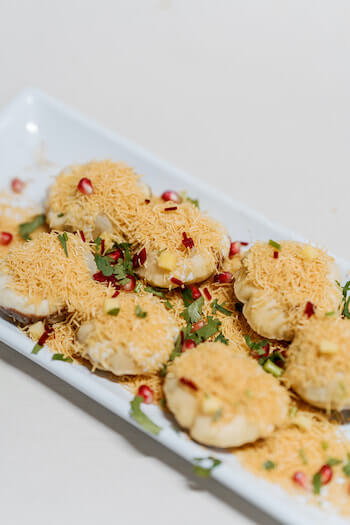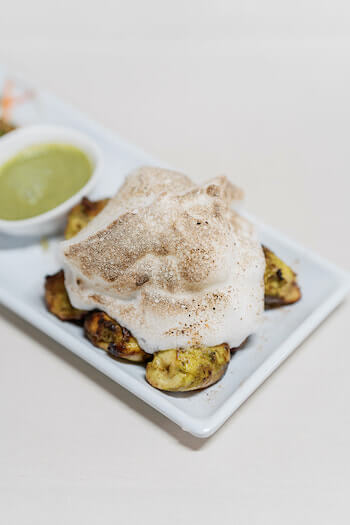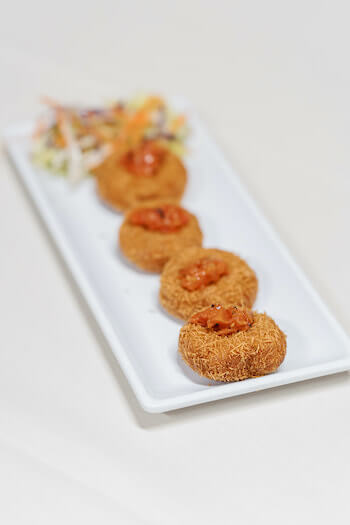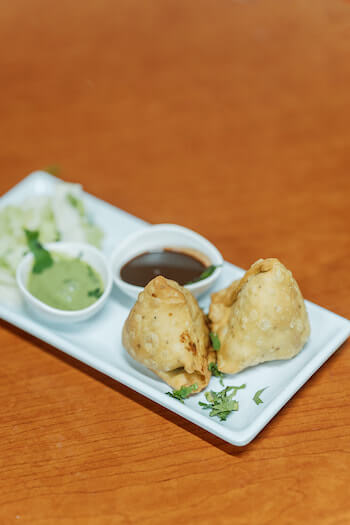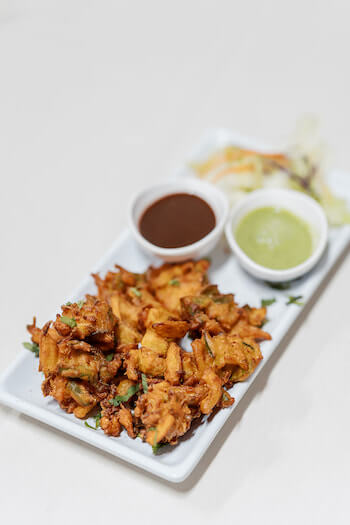 It's almost too overwhelming to figure out what to order with such a large menu so here are the Cliff Notes.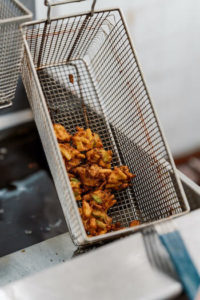 What's the most popular? The buttered chicken is a big hit, marinating in saffron spices and cooked in a tomato based gravy with butter, nuts and aromatic spices.
What should a newcomer to Indian food order? Try the Chicken Tikka Masala or the Tandoor Chicken, said Parth Patel who manages the hotel.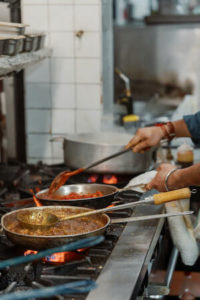 What should people be forewarned about? The Chicken Vindaloo packs a spicy punch. The menu gives it a three chili pepper rating and they can adjust that up to five chili peppers for the fiercest spice lovers.  I asked Chef Patil if they can they make it less spicy. The answer was a clear "No" (because it wouldn't be chicken vindaloo anymore).
Saffron by the Sea is going to start winnowing the menu down as they see what is most popular. What does all this mean for you? Get in there and lobby to make sure your favorites stay on the menu!
Saffron by the Sea, 110 Middle Street, Fairhaven.
Photos by Liam Connor Photography.
We hope you enjoyed this post, which is part of a series of blog posts celebrating local food spots, sponsored by Surprenant & Beneski, P.C., the premier estate planning and elder law practice serving clients in Southeastern Massachusetts. Surprenant & Beneski can help you prepare the foundational documents needed to facilitate healthcare, financial and legal decisions should a medical crisis occur. Early planning can save money, heartache and angst during a temporary bout of incapacity or a long-term care event. Getting your estate plan in order gives you peace of mind. Find out more about Surprenant & Beneski here.
If you want to make sure you don't miss learning the next favorite food spot, sign up here.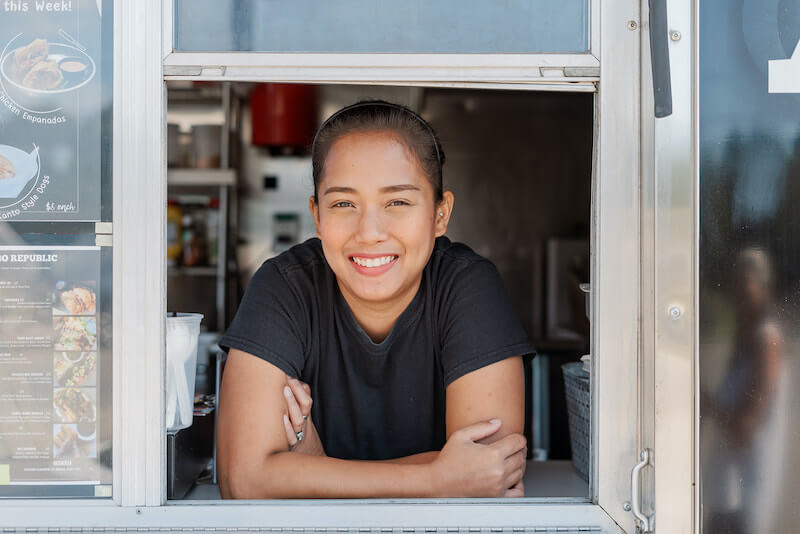 Last post in the series: It's the food we never knew we were missing. Adobo Republic in Wareham introduced us to the yummy blend of Asian and Spanish flavors that is Phillipino cuisine. Lots of flavor coming from this special food truck! Find it here.