Surprenant & Beneski, P.C. is a law firm that is all about family and they know food is an integral part of family life. They also like to support local food spots and family businesses like this cool food truck in Wareham...
"Oh! The Tita's are coming!"
When Connor said this to Merose, the owners of Adobo Republic food truck, I thought it was the couple's actual aunts. A trio of chattering women got out of an  SUV and walked up to the food truck which serves up authentic Filipino food. One of them was face-timing with a fourth women to show her the menu as Merose spoke with us at the picnic table.
"Are they your actual titas?" I asked her, wondering why she wasn't more surprised to see them arrive unexpectedly. No, she told us, she views all older Filipino women as titas. "They usually travel in packs," said Connor. And they come from all over to get a taste of home at Adobo Republic.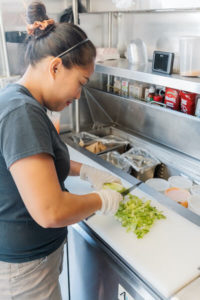 The truck churns out delicious food just like your Filipino grandmother would make you (if you're lucky enough to have one). And it's exceptionally unique. You'll have to travel far to have Filipino food anywhere else as there are very few Filipino restaurants in Massachusetts or Rhode Island. "I'm trying to introduce it to people," Merose says. We're incredibly lucky that we can try it in Wareham.
The MacLeods started the venture as a Sunday pop-up at Ella's Wood Burning Oven Restaurant (a favorite of ours!) where they've both worked (and where Connor still works). "Chef Marc pushed us to use Ella's when it wasn't open." It helped them to gain a following and to see if it was something they wanted to pursue further.  In April, Merose opened the food truck a couple of doors down from Ella's on Cranberry Highway (in the parking lot of Mayflower Liquors).
We were chatting at the picnic tables out front when the titas descended upon us and became our titas too. By the time we left, we had taken selfies and exchanged cell phone numbers with them.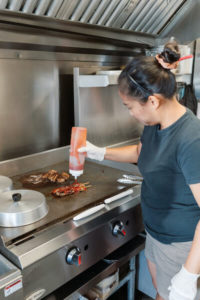 That's the kind of crazy, positive energy that Adobo Republic generates. Even if the food weren't good, we'd probably be back. But, oh, the food is amazing! It was our first introduction to Filipino cuisine and we loved the intriguing blend of Spanish and Asian flavors. This was fusion cuisine before "fusion cuisine" was an actual thing.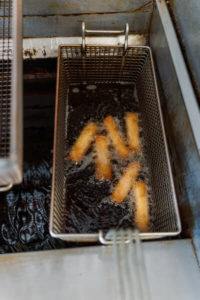 Merose looks for menu inspiration from her family and the carinderia, or street vendors, like the lumpiang shanghai. She handrolls each one. "These are a staple at Filipino parties," says Merose. "But they take forever to prepare!"
Speaking of parties, Filipino hospitality is legendary. Connor talks about his first visit there to visit Merose's family. The neighborhood threw a party; he remembers people wheeling huge karaoke machines down the middle of the street at 2:00 in the afternoon. "Oh, everyone has a karaoke machine in the Philippines," says one of the aunties.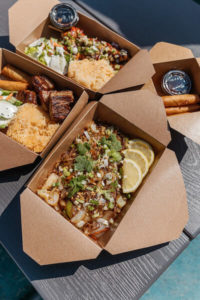 There is cilantro on everything, delicious vinegar based dipping sauces, even Filipino ice cream. We ate and ate and ate; the sauteed pancit bihon rice noodles (think pad thai, but better!), pork belly adobo, the chicken afritada, empanadas, the jasmine rice, the ube flavored ice cream. It was all so delicious.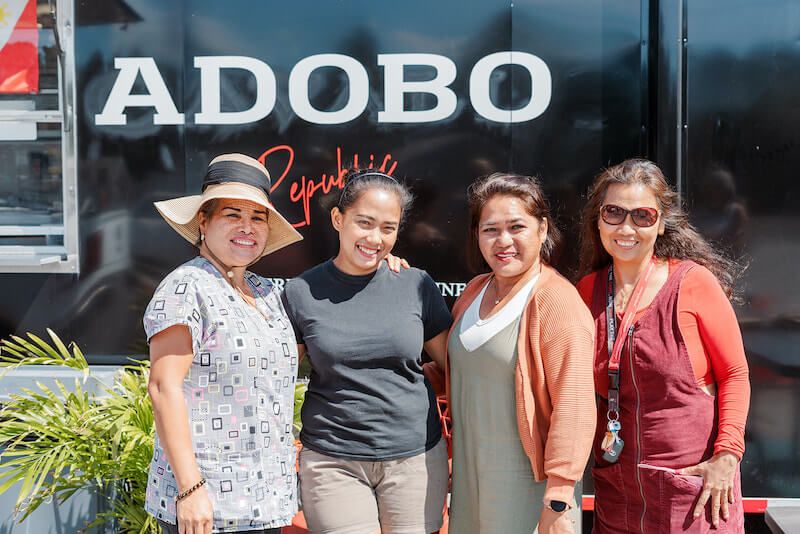 The titas told us that they visit the food truck because they miss their cuisine and that it's hard to source Filipino ingredients to make it themselves. Everything is just a little bit different. Adobo Republic uses soy sauce ordered straight from the Philippines. Connor says, "once you use it, you'll never want Kikkoman's again." That sauce that looks like ketchup is actually banana ketchup, which originated in the Philippines during a shortage of tomatoes during World War II.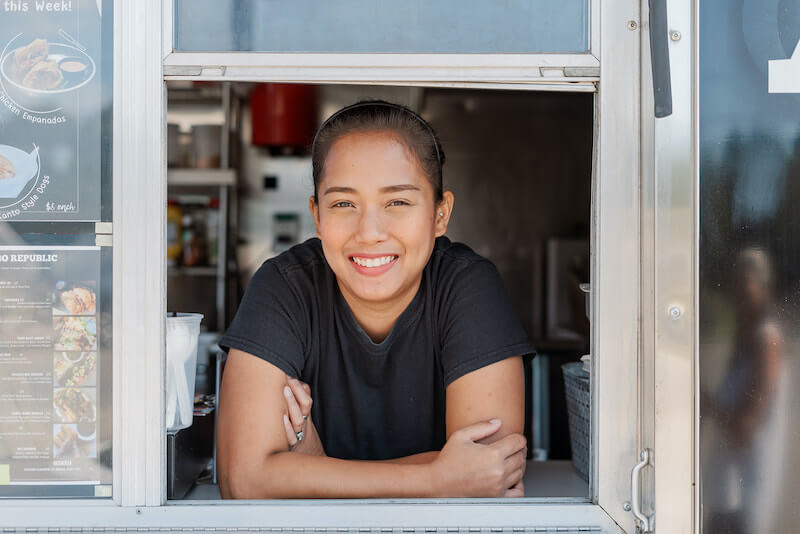 These details are the stuff that makes Adobo Republic authentic. Merose's deftness in the small kitchen is what makes it delicious.
We left with our bellies filled and a new desire to visit the Philippines. One of the aunties even offered us a friend's place to stay while there.
Look for the Filipino flag waving on Cranberry Highway, and then pull right over.
Adobo Republic, 3150 Cranberry Highway, Wareham.
Photos by Liam Connor Photography.
We hope you enjoyed this post, which is part of a series of blog posts celebrating local food spots, sponsored by Surprenant & Beneski, P.C., the premier estate planning and elder law practice serving clients in Southeastern Massachusetts. Surprenant & Beneski can help you prepare the foundational documents needed to facilitate healthcare, financial and legal decisions should a medical crisis occur. Early planning can save money, heartache and angst during a temporary bout of incapacity or a long-term care event. Getting your estate plan in order gives you peace of mind. Find out more about Surprenant & Beneski here.
If you want to make sure you don't miss learning the next favorite food spot, sign up here.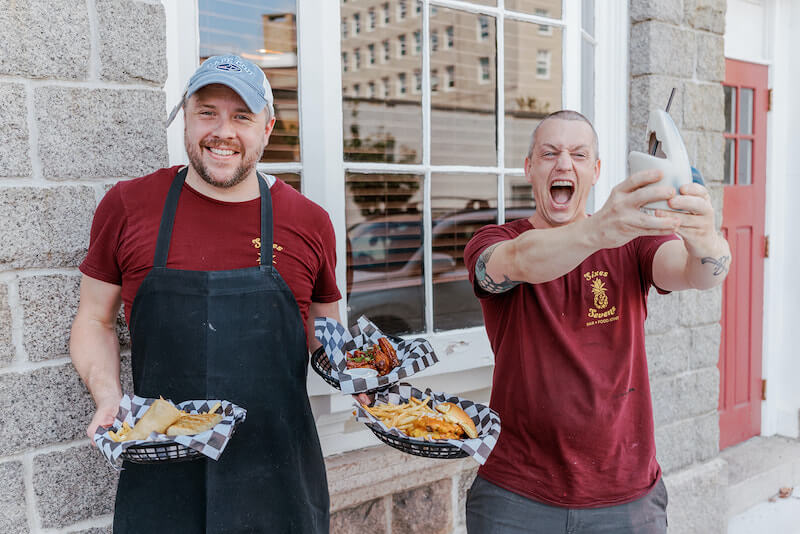 Last post in the series: Jordan Chabot and Hunt Latham are having a great time at Sixes & Sevens, their new place downtown. Stop in to feel their energy and sense of humor in the menu items, the batch cocktails and the shark cups. Read all about their shenanigans right here.