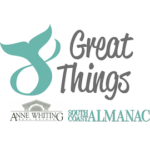 We've said it before and we'll say it again! October is one of those sneaky WONDERFUL months. Some pumpkins and apples, sweater weather and sunshine and plenty of great stuff happening on the South Coast. From dress-up balls to dress up paddling, there's such quirky fun happening this month. Pick out a few of our top picks to round out your enjoyment of October. Thanks to Anne Whiting Real Estate for making it easy to keep things fun on the South Coast with this monthly list!

1. Did Someone Say Donuts?
Greet the day with a quick sunrise sprint (or stroll, if you choose) down to the observation platform at Ocean View Farm. The DNRT will have donuts and orange juice for you when you arrive at the platform! Stop and mingle for a while and then head back as slowly as you want.  October 4, 6:30 to 7:30 am (yes, that's correct AM!) 28 Allen's Neck Road, Dartmouth. Free, but please preregister here.
2. Fabric Festival!
Fall River's annual festival has spread its wings and stretches with special events from Providence to New Bedford. There's fado and other live music, an installation-performance dinner at Portugalia, film screenings, art installations, and more. October 5 -14. Various locations and activities. See the line up here!

3. Manjiro Festival
The first Japanese person to live in America lived in Fairhaven and every other year, the town throws a big party to celebrate it. There's Japanese and American music and food, martial arts demonstrations, taiko drummers, flower arranging, raffles, food and craft booths, a tea ceremony, and much more! Japanese students from Tosashimizu will have a table creating origami and writing names in Japanese free for visitors. Free. October 7, Center and Walnut Street, Fairhaven. More here.
4. A Little Dress Up for Grown-Ups
There are two new FUNdraisers this month that we've got our eyes on (note: you don't have to dress up creatively, but you can!):
The Sippican Historical Society is hosting 1940s Canteen Costume party with live big band music, dancing, open bar and appetizers at the Sippican Tennis Club. October 13 from 6:30 to 10:30. $125 supports their education fund. More here. 
Forget the Met Gala, Datma's Fall Ball, celebrating 5 years of public art, encourages everyone to bring the glam "from street to chic and off the wall, creative attire encouraged for all." We hear some folks will be using Datma's art works as dressing inspiration -- and folks, there will be prizes!  October 20 from 6:30 to 9:30 at the James Arnold Mansion, 427 County Street, New Bedford. More here.
5. A Beach Walk with a Purpose
October is breast cancer awareness month and our walking book tour takes to the beach with Leslie Lawrence's new book "I'm A Lucky Woman: A photographic memoir of a breast cancer survivor." In the book, she provides a straightforward yet ultimately hopeful approach to what she experienced. The photographs take center stage, each one accompanied by a short explanation. "I'm a shutterbug," she says. "The photos drove the prose." We'll walk the beach in Westport with Leslie,  a place she visited throughout her journey.  Come enjoy a beautiful afternoon walk, and find out how Leslie pioneered a unique genre -- the photographic memoir. October 24, 2 to 4 pm. Allen's Neck Sanctuary, 1280 Horseneck Road, Westport. Free but please register here.
6. Corn Maze & Beer
It's time for Buzzards Bay Brewing's annual corn maze. They worked hard making the path (see the photo!), let 'em know you appreciate it on Fridays (3 to 6 pm) and Saturdays (1 to 6 pm) through October 28 (weather permitting). If a corn maze isn't enough to wet your whistle, know there'll be live music, food trucks and, of course, their beer. $10 per person/$8 for kids. 98 Horseneck Road, Westport. More here.
7. Fall Fest!
Downtown New Bedford is the place to be with a kids' costume parade at 3:00, trunk or treat from 12 to 3 (with classic cars!), apple cider donuts, fall beer and cocktail stations, touch-a-truck, fall waffle pops, and way more fun than we can list here. Keep an eye on their Facebook page for more information. Free. Saturday, October 21, from 12 to 5. Rain date: October 28. Downtown New Bedford.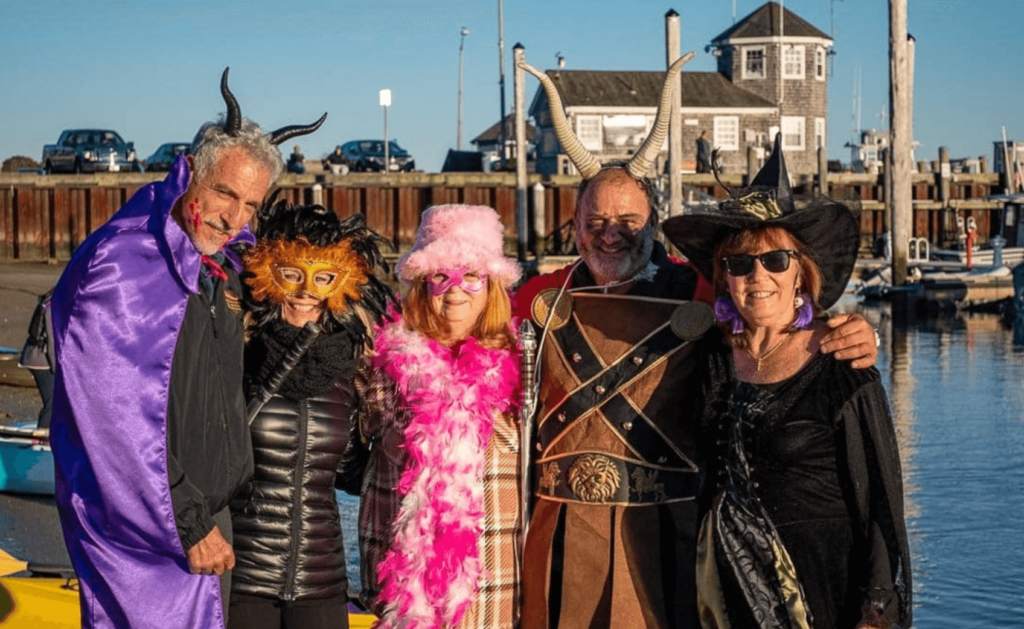 8. Paddle Parade
Don't let the kids have all the fun! Dress up in your Halloween gear and join the Buzzards Bay Coalition on their Halloween paddle around Onset Bay. Bring your own kayak or paddleboard, or use one of theirs. Free but please pre-register (the loaned kayaks/boards are first-come/first-served to registrants). Sunday, October 29, 2 to 4:30. Sign up here.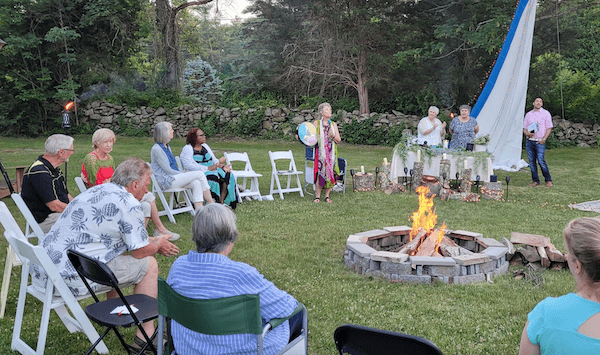 Heads up: there's a cool retreat happening early in November (Friday 11/3 to Sunday 11/5) that will likely sell out before our next 8 Great Things and you might want to check it out before it does. The Center for Spiritual Living is holding a weekend retreat in Fairhaven featuring outdoor fires, dance, live music, healing bowls, and much more. Why wait til the new year for some self-care like this? Check out the details here.
***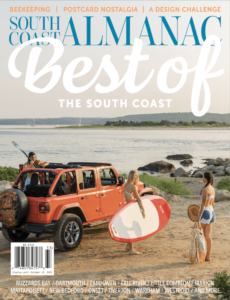 Our late summer issue is out and is filled with even more calendar listings. It's also our annual Best of the South Coast filled with our readers' top picks for everything from lobster rolls to architects. We've also got features on the magic of beekeeping, postcards and designing a coastal home while avoiding a beachy theme, and more..
Become a subscriber for less than $20 and get the magazine delivered straight to your door