Did someone say trash can nachos? Surprenant & Beneski led us to Cask & Pig's popular appetizer. A law firm that is all about family, Surprenant & Beneski, P.C knows that food is an integral part of family life. This month's tip: the trash can nachos live up to their fun name at Cask & Pig in Dartmouth. But it's only the start of a great meal.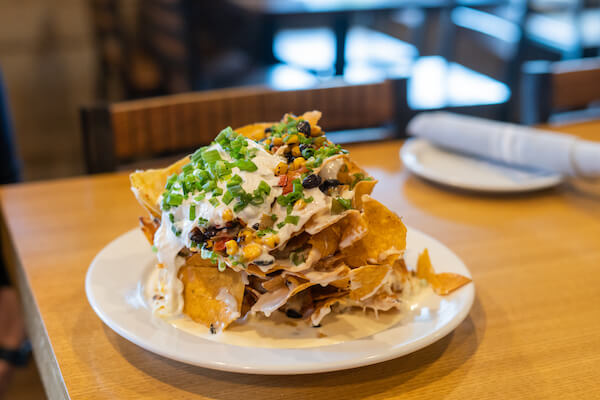 On any given night, look around and you'll probably find trash can nachos everywhere. Chef Noah Bachstein says, "Every single table on a Saturday night orders the nachos." They arrive at your table and get the party started.
The kitchen uses #10 cans to stack the nachos and toppings like a savory parfait. To visualize how big this is: a #10 can holds roughly 10 pounds of food. They crisp the nachos and cheese on a sheet pan and then layer it inside the can, along with the toppings. The wait staff brings it to the table where they present it with a flourish, lifting the can up and away to reveal nachos cascading before you awash in cheese, black bean & corn relish, cumin sour cream and whatever toppings you want. Go wild and try the crumbled chourico or fried chicken on top of the nachos. Manager Heather Gaisford says it's a show stopper when it's unveiled at your table. It's no surprise that the nachos are their bestselling appetizer.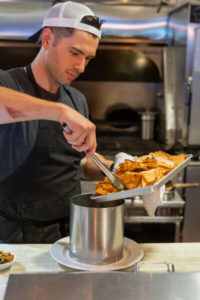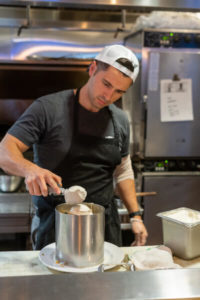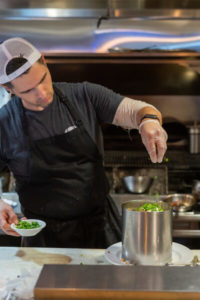 A word to the wise, however, it's a huge plate of nachos and you should probably pace yourself -- or bring a lot of friends. We've heard stories firsthand about people who had to pack up their main course to bring home because the trash can nachos filled them up.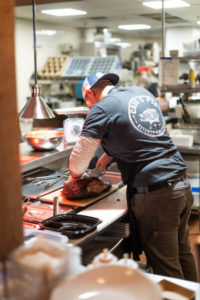 We were mesmerized by the nachos until Noah presented us with the Festa plate which showcased a sampling of each of their barbecued meats: baby back ribs, pulled pork, and beef brisket. Truly delicious, the meat just melts in your mouth. These guys know their barbecue and they are smoking it in-house, every day but Monday. It's no wonder they keep winning awards for their barbecue (including from our readers).
Here are other things they're quietly doing: the burgers are sneaky good because they grind the meat in-house using scraps from the cut sirloins, briskets, tenderloin and ribeyes which are carved to order. Also, they've got 23 beers on tap which are constantly rotating. Beer connoisseurs use an app called Untapped to find out what's in stock and they make their way in to try specialty microbrews that are hard to find elsewhere.  Others show up for the mac 'n cheese and garlic mashed potatoes. The Cask & Pig makes it easy to find a reason to visit.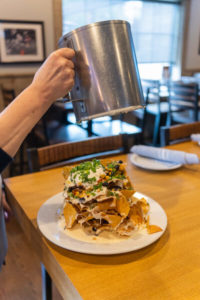 Once you do visit: "Nachos first, then everything else afterwards," says Heather. It's a solid plan (as long as you bring a crowd with you to help put away those nachos!)
Cask & Pig, 780 State Road, Dartmouth.
Photography by Liam Connor Photography.
We hope you enjoyed this post, which is part of a series of blog posts celebrating local food spots, sponsored by Surprenant & Beneski, P.C., the premier estate planning and elder law practice serving clients in Southeastern Massachusetts. Surprenant & Beneski can help you prepare the foundational documents needed to facilitate healthcare, financial and legal decisions should a medical crisis occur. Early planning can save money, heartache and angst during a temporary bout of incapacity or a long-term care event. Getting your estate plan in order gives you peace of mind. Find out more about Surprenant & Beneski here.
If you want to make sure you don't miss learning the next favorite food spot, sign up here.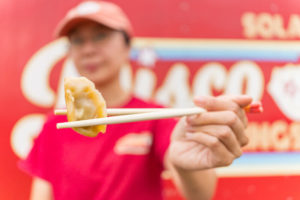 Last post in the series. Sola's Disco Dumplings are the best dumplings we've ever had. Find out more here.