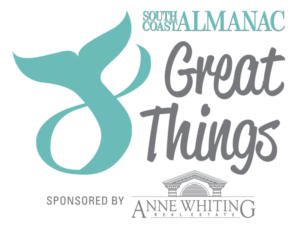 We're giving you 8 Great Reasons to step away from the leftover Halloween candy this month. November is such a great month to get out there and try something new. As always, we mix it up with indoor and outdoor activities, daytime and nighttime, across the cities and towns of the South Coast to bring you a list that has something intriguing on it for everyone. Thanks to Anne Whiting Real Estate for sponsoring this monthly list!
1. Hit the Trail
Great news! The DNRT in-person annual trail race is back! Join runners (3.1 miles) and walkers (2.4 miles) past Ella's Bridge and Alice's Spillway in the beautiful-despite-its-name Destruction Brook Woods, along with post-race pizza and beer. November 5, 11 to 2. More here. 
2. Jazz it up
For over a decade the New Bedford JazzFest has lit up the local music scene with great jazz, giving a platform for local, regional, and national acts of the highest caliber. Come join them to celebrate their 10th anniversary with a blowout event at the Kilburn Mill with four amazing acts, including the amazing South Coast Jazz Orchestra. $25 tickets before the event. $35 on the day of the event. November 6 from 1 to 6. 127 West Rodney French Blvd, New Bedford. Tickets and more information here.
3. The Art Drive: Fall Edition
The popular summer open studio event is back for one day in November. Visit working artists in their studios while enjoying a lovely drive around Dartmouth and Westport. November 12 from 10 to 4. Map here. 
4. Thanksmas!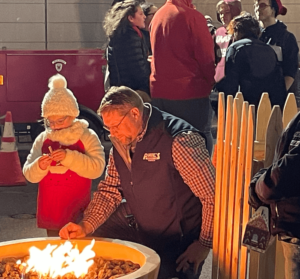 The Fall River Farmers & Artisans Thanksmas Night Market transforms Old Second Street into a cozy, festive marketplace featuring local vendors, live music, activities, and great food, November 12th from 4-8pm. More here.
5. Explore a Vast Forest
With over 13,000 acres, the Southeastern Massachusetts Bioreserve is a treasure across Fall River and Freetown. But it's so big, it can feel a little overwhelming because, where do you start? Join the Appalachian Mountain Club for a 5 mile hike in Eastern Massachusetts largest unfragmented forest. The route is mostly flat and beginner hikers are welcome. November 13, 9 to noon. Free but registration is required. More here.
6. Meteor Watch Party
The Buzzards Bay Coalition is hosting a meteor watch party. The Leonids usually feature 10-15 shooting stars per hour but are capable of producing a meteor storm which could be up to thousands! They'll have a specialist from the Astronomical Society who will be bringing a telescope for viewing the night sky at the Bogs. Bring lawn chairs, blankets and some hot cocoa for a night to remember. November 17 from 7 to 9 pm. Free but you have to register. More information here. 
7. Go Fishin'
The Coalition also is hosting a couple of opportunities to fish this month, providing all the equipment for you. Surfcasting at Fort Taber on November 5, 9 to 10:30. Register for Fort Taber here. Pier fishing in Onset on November 19 from 9 to noon at Onset Bay Center. Register for  Onset here. 
8. Front & Centre for the Holidays
It started as a holiday celebration at the intersection of Front and Centre Streets in downtown New Bedford and we're excited to see that it's growing. Mrs. Claus will be back at the second annual  and she'll be joined by the strolling Buttonwood Brass Band, artist demonstrations, wine tasting, cookies & refreshments, and more. Sunday, November 27, noon to 4:00 in the area surrounding the Whaling Museum. More here.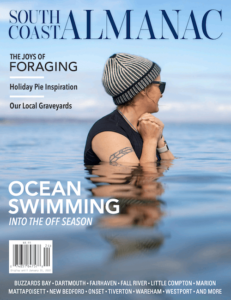 Want more ideas? Think about becoming a subscriber to support our mission to tell the South Coast's stories. The next issue just left the printers this week and will hit newsstands in the middle of November. Don't wait, become a subscriber and get it delivered to your door right away!