We used to hate when the calendar changed from August to September. But September is that sneaky summer month, with exceptionally great weather and lots to do. So we're looking forward to turning the page and giving a great big welcome to September! Thanks to Anne Whiting Real Estate, here are 8 Great Things to make the most of September around here.
1. Rally for a South Coast Bike Path!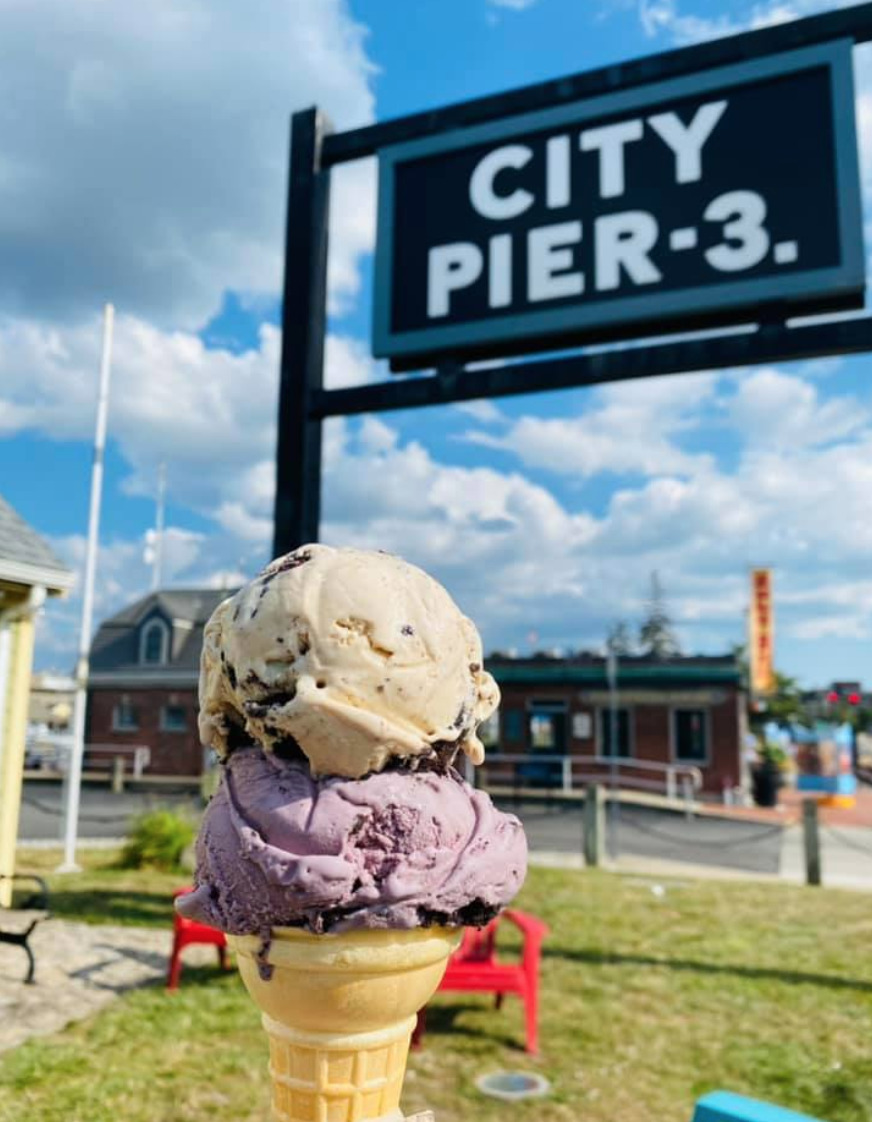 Kudos to the organizers of the 4th annual Pedal for the Path who smartly realized that a stop for ice cream is a marvelous incentive to get out and bike. There are 3 different routes but ALL the routes include a stop for Acushnet Creamery on Pier 3 in New Bedford. Eat your ice cream with no guilt! Sunday, September 12. Find out more here.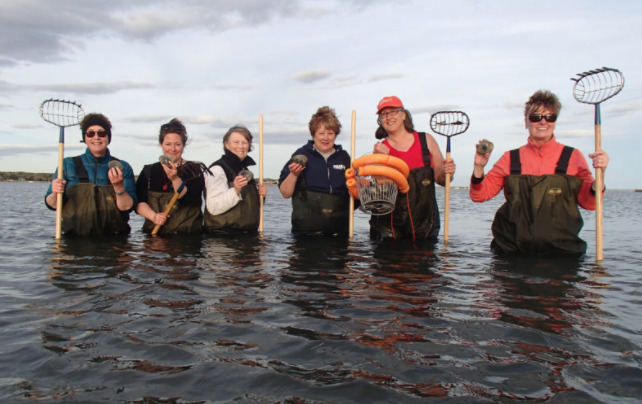 Join the Buzzards Bay Coalition for some fishing and foraging. September 13 is salt water fishing at Fort Taber (see more here); September 14 is fresh water fishing on Long Pond (more here); foraging for at least 20 wild edible plants at the Sawmill takes place early on September 16 (more here); and quahoging for women in Mattapoisett on September 24 (more here). All free.
3. Meet the Lobster Lady!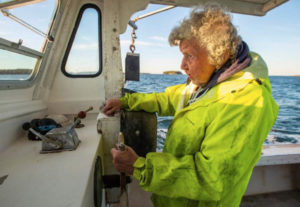 Meet 101 year old Virginia Oliver and her son Max as they haul their lobster traps in the documentary, Conversations with the Lobster Lady.  You'll laugh and be inspired by Ginny who says, "I might just as well do lobstering as to do nothing...I'm old enough to do what I want!" September 17, 7 to 8 pm. 33 William Street, New Bedford. Free, thanks to New Bedford Fishing Heritage Center and New Bedford Whaling National Historic Park. See more here.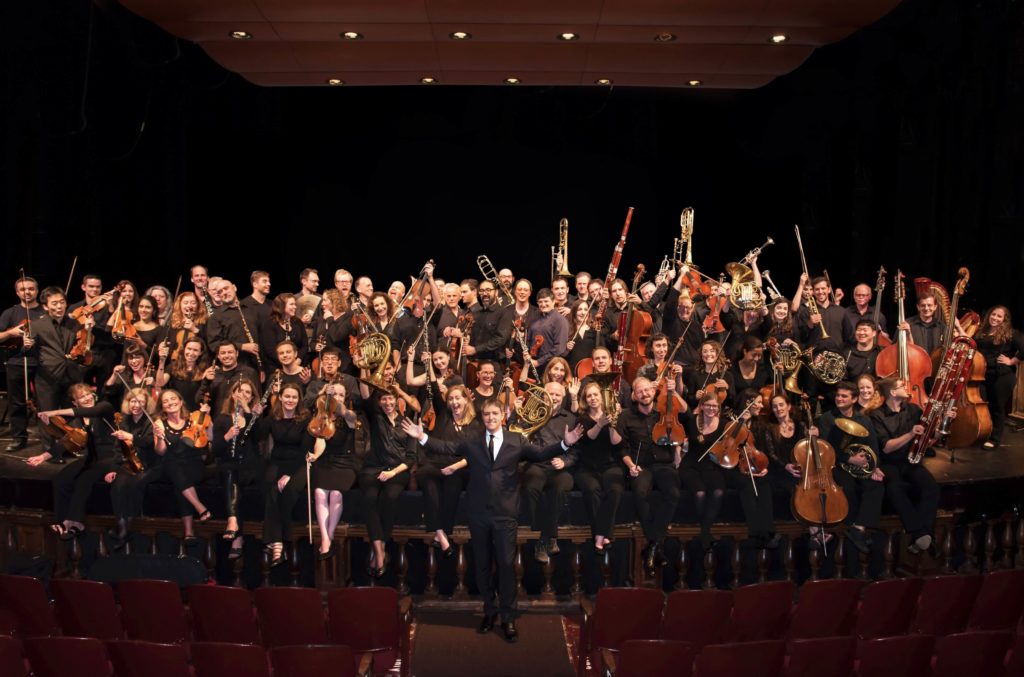 The New Bedford Symphony is so happy to be hosting live music again that they're hosting a street party on opening night of the 2021-22 season. Join the conductor and musicians outside the Z for lemonade and cookies. After a year of virtual concerts, show them some love by joining the party. September 18, 684 Purchase Street, New Bedford. The street party is free and begins at 6 pm. Tickets for the live performance, which starts at 7:30 pm, begin at $10. See more here.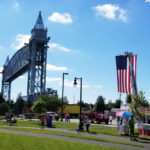 Cornhole? Food trucks? a 5K? Craft beer and wine? Sign us up! The Cape Cod Canal Region Chamber of Commerce brings back Canal Day right under the railroad bridge with lots of fun happenings. Free admission. September 18, 11 to 6. Buzzards Bay Park, Main Street, Buzzards Bay. More information here. 
6. Taste and Sip on a Battleship!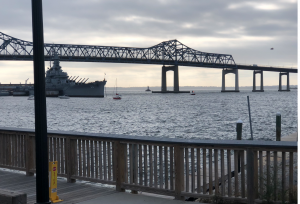 The YMCA is bringing their Corks & Forks fundraiser to Big Mamie at Battleship Cove. Friends, food, spirits, live music, and great views -- all to benefit the Fall River YMCA. $50 per person. Tickets available here.
7. Paint It Out!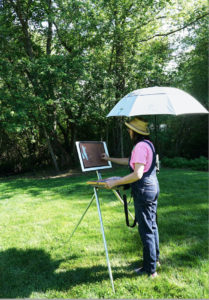 Another street party! Historic Tiverton Four Corners hosts a Plein Air Paint Out. Painters wander the village in the morning to pick their spot, drawing inspiration from the historic shops, gardens, paths, fences and flowers around them before settling in to create their scenes. Viewing and awards is at 4:00. All are welcome to participate or observe! Free for observers, $50 to register as a painter. 9 to 5, September 25. Learn more here. 
8. Go A Little Mad!

The Rotch-Jones-Duff House is sponsoring a Mad Hatter tea party in their beautiful gardens. Put on a fanciful hat and join them for scones, sandwiches and desserts. September 26, 396 County Road, New Bedford. $35, which supports the museum's community outreach and preservation efforts. More info & reserve tickets here.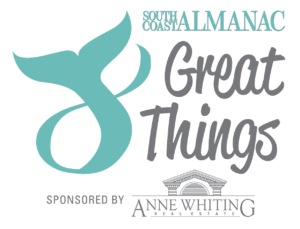 There you have it, 8 Great Things for September! Again, many thanks to Anne Whiting Real Estate for sponsoring this monthly list!
---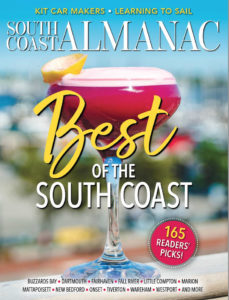 Last Spring, our readers voted on their favorite picks, from shoes to Bloody Mary's. See the winners in our issue that is rolling on the presses right now.
Order an annual subscription and have the Best of the South Coast issue delivered straight to your door. Just $19.95 gives you four issues chock-a-block full of stories about the people and places of the South Coast.