We're back with another of our monthly 8 Great Lists. Here, we bring you 8 special South Coast happenings so that you can enjoy the best of our area in October. See what our month is shaping up to look like!
Buzzards Bay Coalition's Watershed Ride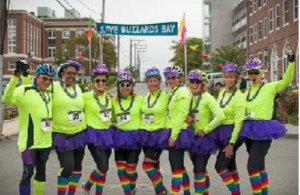 What: Bikes + Philanthropy. All participants sign up to ride 35, 75 or 100 miles and promise to raise at least $300 each to protect Buzzards Bay's waters and watershed. Join us on the ride (by clicking here), cheer for us along the route (click here to see the route map and relative times) or throw a $5 or $10 donation our way (by clicking here) to support the amazing work of the Buzzards Bay Coalition.
When: October 1 from 7:00 in Little Compton and all throughout the day to the finish line in Woods Hole
Where: Starting lines at Sakonnet Point, Horseneck Beach (Westport) and Eastover Farm (Rochester). Finish line party at Woods Hole.
King Richard's Faire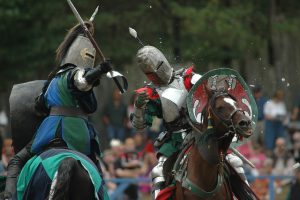 What: An annual tradition on the South Coast and hard to describe. People walk around gnawing on large turkey legs, many garbed in medieval attire. Music, entertainment galore (Mud Show, anyone?), royal parades, shopping and jousting. For more info, click here.
When: Saturdays and Sundays through October 22, also Columbus Day, 10:30 – 6
Where: 235 Main Street, Carver
Cost: $32 for adults, $16 for children
Manjiro Festival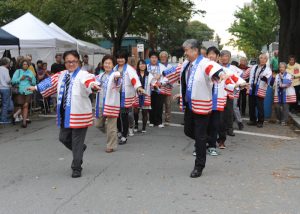 What: As a fourteen year old in 1841, Manjiro Nakahama was rescued after a shipwreck by Fairhaven whaling captain William Whitfield and returned with Whitfield to live in Fairhaven. Manjiro became the first Japanese person to live in the United States. This Japanese-American festival celebrates the friendship between the two countries and includes music and food, martial arts demonstrations, taiko drummers, flower arranging, raffles, booths featuring food and crafts, a tea ceremony, and much more.
When: October 7, 10-5
Where: Center Street, Fairhaven
Cost: Free. Click here for more info.
New Bedford Seaport Chowder Festival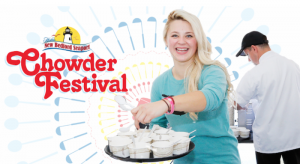 What: A throw down with chowder, soup & quahogs from nearly 20 restaurants and caterers, with live music, local beers and specialty cocktails, children's activities and the annual YMCA lobster race.
When: Sunday, October 8th, 12-5 (tasting will end at 3 pm)
Where: New Bedford waterfront, Pier 3
Cost: $15 in advance ($18 day of), $5 for children between 6 and 12, free for those 5 and younger (click here to purchase tickets)
Cider Social & Cow Pie Bingo
What: The Little Compton Historical Society's fundraiser has been held "longer than anyone can remember" and includes local vendors and cow pie bingo.
When: October 9, 1-4 p.m. The cow enters promptly at 3 (do you know how much fun it is to write that sentence?) UPDATE: The event has been moved to October 15th because of forecasted rain.
Where: 548 West Main Road, Little Compton
Cost: The cider social is free. Tickets for cow pie bingo are $10 each (3 for $25) with proceeds going to the Historical Society.
New Bedford Connect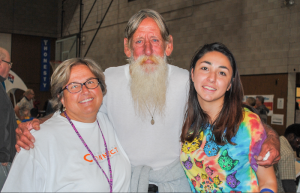 A day bringing together dentists, veterans assistance, housing support, community volunteers, resources and services for area residents who are homeless, at risk of becoming homeless or have a friend or family member in danger of losing shelter.
They need our help! Consider donating your time to the one day event. If you can't do that, they also need food, gloves & cash donations.  See here for more and to let them know how you can help.
When: October 18th, 9 -1
Where: YMCA, 25 South Water Street, New Bedford
Cost: Free. Donations of food, cash, and socks are welcome.
Farm to Table Cocktail Shaker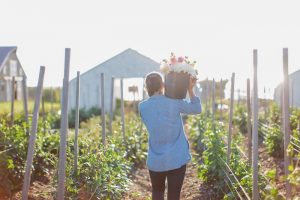 What: Weatherlow Florals and Little Bitte Artisanal Cocktails invite you to tour the flower fields and greenhouses, harvest herbs and blooms, learn to make seasonal garden-to-glass cocktails with spiced cordials, and design a colorful harvest swag to take home for your front door!
When: October 26 from 5-7 p.m.
Where: Weatherlow Farms, 845 Sodom Road, Westport
Cost: $75, all materials included. Register here.
New Bedford Children's Bookfest

What: This special kids' edition of New Bedford Bookfest will feature 20 authors and booksellers and 10 specially selected illustrators in the Groundwork! Gallery.
When: October 28 & 29, 12-4
Where: Groundwork! 1213 Purchase Street, New Bedford
Cost: Free
---
We're lucky to live in such a vibrant place! Get out there and love where you live. 
And if you want to stay in the know about other cool things to do, as well as stories about the people, places, food and other things that make the South Coast special, sign up for our free emails right here.
Maybe you have other suggestions for the month…feel free to add them in the comment section.