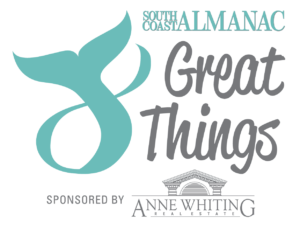 Here's what we love about the South Coast. There are an awful lot of creative people AND they're cooperative and collaborative. Last Fall, over a dozen organizations decided to get together and throw a 10-day spring party celebrating the arts and lucky for us, it's this month! Many of our top picks are part of the festival. For more about SouthCoast SpringArts and even more events, go here.
1. Paddle Away
Celebrate the arrival of May with an afternoon paddle around Onset Bay with Katherine Garofoli, the director of the Buzzards Bay Coalition's Onset Bay Center. May 1, 1 to 3. 186 Onset Avenue, Onset. More here. 
2. Become a Muralist
Join South Coast Artists on the lawn of the Dedee Shattuck Gallery to add to one or all four large canvases that will be available to depict the things you love about Dartmouth, Westport, Little Compton and Tiverton. Paint, brushes, and all you'll need will be provided. The completed artworks will tour the four towns in the months ahead. May 8, 11 to 3. 1 Partners Lane, Westport. More here. 
3. Eat Some Chili
It's always fun, always delicious and mostly annual. The 2020 Mostly Annual Chili Contest of the Onset Bay Association is finally happening! Enter your own chili into the mix or just come to try everyone else's. There will be prizes, live entertainment and, of course, chili. $25 per person. May 8, 5:30 to 8:30. Stone Path Malt, 11 Kendrick Road, Wareham. More here. 
4. Groove on the Wharf
Musician and Marion resident Marcus Monteiro started playing the saxophone at age eleven, consuming and enjoying all the music he could. He'll be leading the MonteiroBots to perform their special blend of jazz-funk live outdoors on Island Wharf where the audience is encouraged to dance, sing and clap along. Special treat: the Oxford Creamery's Oxcart will be there. $10 per person. May 8, 7 to 8:30 pm. 1 Island Wharf, Marion. More here.
5. Walk and Talk
It's been over a year since our Walking Book Club has involved actual walking! We're kicking it back off in a big way with A'Lelia Bundles' biography of Madam CJ Walker. With the harbor on one side of us and the jazz mural on the other, we'll be launched on our walk by a trio of New Bedford Symphony musicians who will play a few songs related to Madam Walker before we walk around downtown New Bedford. We'll also host a virtual discussion with the author a few days before the walk. Anyone can join, even if you haven't read the book.  May 12 at 7 (virtual conversation) and May 16 at 1 (outdoor walk). See more here.
6. Shuck an Oyster
The Dartmouth Cultural Center hosts Seth Garfield of Cuttyhunk Shell Fish Farms who will speak about the 40 year history of the farm and the benefits of Buzzards Bay oyster farming. Seth will demonstrate how to shuck an oyster and the traditional methods of consumption, and share how their Floating Raw Bar got started. AND farm fresh oysters will be available for purchase. May 13, 5 pm. Online registration required.
7. Transport Yourself to Another Time, Another Place
The Marion Art Center presents an outdoor staged reading of "LZ Bravo: A Vietnam Tour of Duty," an original, one-act drama conceived by John Heavey, local actor and drama director at Tabor Academy. The play is based in part on "Dear America: Letters Home from Vietnam," as well as other oral histories and writings from men and women who served in Vietnam. Afterwards, Heavey will lead a discussion following the show. $5 per person. May 13, 6 pm. 1 Island Wharf Road, Marion. More here. 
8. Explore the Fabric of Fall River
The Fabric Arts Festival — Fall River's very cool celebration of art, music, community and the city of Fall River — launches a spring edition. Events include the creation of a new mural, a series of participatory walk & talks, and art installations around town. May 14 and 15. See more here.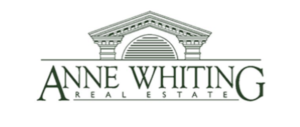 Our many thanks to Anne Whiting Real Estate in Dartmouth for showing us all the South Coast has to offer!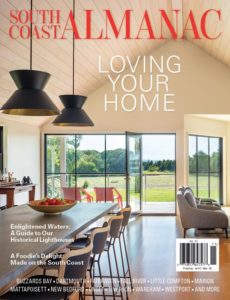 Want more South Coast Almanac? Keep up with things to do on the South Coast by signing up for our free monthly email newsletter right here.
Even better, sign up to get our print issues delivered straight to your door. Our current issue is on many newsstands now! But you can also have it delivered…just $19.95 gives you 4 issues delivered straight to your door with stories that make you feel good about the place you live, written and photographed by local talent.