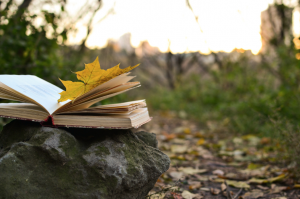 We're bringing walking book clubs to the South Coast! We stole this idea from the Brits (see here) but are putting a decidedly South Coast spin on it by choosing books and/or authors with a connection to our region. Next up — Xmas (and other) Stories by Paull Goodchild.
What's a walking book club, anyway? It's the opportunity to get outside with fellow book lovers and explore a new corner of the South Coast and wonderful books that either take place on the South Coast or are written by local authors.
When and Where? We're meeting in downtown New Bedford at City Hall on December 5 at 2:00.
Why this book for our book club?
We haven't featured a short story collection OR a holiday themed book yet, and we're eager to do both! And Paull Goodchild is a talented local author from Westport. Finally, we are intrigued by the publisher's description: "As a devout atheist, he approaches the subject with enthusiastic ambivalence, gleefully pushing the boundaries of storytelling."
There have been some delays in the printing of the book so we're treating this event more of a reading than a traditional book club when people have previously read the book. If you've been to our past events, you know there is no prerequisite for having read the book!
The event is FREE but we'd love you to pre-register here so we can get a rough headcount for refreshments.
Still can't imagine a walking book club? Check out the Southcoast Today article on our first walking book club right here.