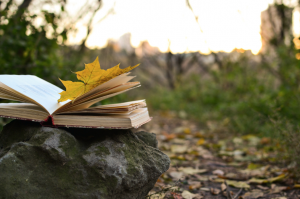 We're bringing walking book tours to the South Coast! We stole this idea from the Brits (see here) but are putting a decidedly South Coast spin on it by choosing books and/or authors with a connection to our region. Next up — A Wind to Shake the World by Everett Allen.
What's a walking book tour, anyway? It's the opportunity to get outside with fellow book lovers and explore a new corner of the South Coast and wonderful books that either take place on the South Coast or are written by local authors.
When and Where? Our next walking book tour is at New Bedford's Hurricane Barrier on July 20 from 2 to 4 p.m.
Why this book for our book club?
A Wind to Shake the World is a riveting account of the 1938 Hurricane that rocked New England. Everett Allen was a cub reporter with the Standard-Times — it was actually his first day on the job — when the hurricane unexpectedly arrived in September 1938. Decades later, Allen had gathered first-hand accounts of survivors where the hurricane hit hardest with top winds at 186 mph and waves at 40 feet. We'll use the book as a springboard to delve into the massive hurricane barrier built to protect New Bedford. Engineers from the Army Corps of Engineers will be on hand to discuss design and structure.
This event is sponsored by the Massachusetts Design, Art & Technology Institute (DATMA) as part of its 2022 thematic focus on shelter.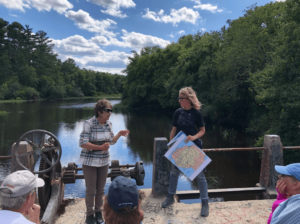 The event is FREE but pre-registration is required.