We're bringing walking book tours to the South Coast! We stole this idea from the Brits (see here) but are putting a decidedly South Coast spin on it by choosing books and/or authors with a connection to our region. This year, we've explored Westport Point with In the Wake of the Willows by local author Fred Thurber, toured New Bedford's hurricane barrier with the Army Corps of Engineers while discussing Everett Allen's A Wind To Shake the World, about the Hurricane of 1938 and searched for migrating shorebirds on West Island in Fairhaven in connection with Yara Zgheib's lovely novel No Land To Light On.
Next up is Six Walks: In the Footsteps of Henry David Thoreau on Friday, October 7 with author Ben Shattuck.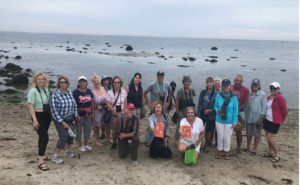 What's a walking book tour, anyway? It's the opportunity to get outside with fellow book lovers and explore a new corner of the South Coast and wonderful books with some connection to the South Coast.
When and Where? The next walking book tour is in Dartmouth on October 7 from 2 to 4 pm.
Why this book for our book club?
This book is a no-brainer as it checks all our boxes. Written by local author Ben Shattuck, it is literally ABOUT walks. But it's so much more than that. It's nature writing at its finest, bringing the relevance of Henry David Thoreau right into the present. You walk away with a greater appreciation for walking as a way to nurture your spirit (and with a desire to re-acquaint yourself with Thoreau's work himself!)  We're so excited to take a walkabout in Dartmouth with Ben Shattuck.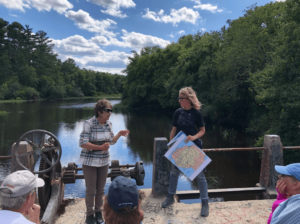 The event is FREE but pre-registration below is required.