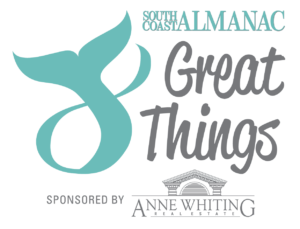 We can tell spring is on its way because (i) the manic changes in weather and (ii) the calendar is starting to fill up. We're especially excited to see great events like the Half-Marathon and Symphony on Tap back in the line up. Things are looking up!!
Many thanks to Anne Whiting Real Estate for sponsoring this list and helping us March right into spring.
1. Who Dunnit?
Become part of the theater by participating in a murder-mystery set at a 1940s Hollywood party. You'll enjoy food and drink while the actors around you create the mystery that you'll help to solve, all while supporting the Onset Bay Association. $40 (includes food and drink). March 5, 6 to 8:30 pm. Stone Path Malt, 11 Kendrick Road, Wareham. Tickets here. 
2. Go Back in Time
Haven't you always wanted to see what silent movies were all about?! Check out of the 21st century with a Sunday afternoon pairing of Buster Keaton silent movies that will be accompanied by a live Wurlitzer organ accompaniment. March 6 at 3 pm. Zeiterion Theater, 684 Purchase St, New Bedford. More here. 
3. Capture the Sunrise
Join nature photographer Greg Stone on a quest to capture the golden hour at Allen's Pond. All levels and equipment — even smartphones — are welcome. You just have to be willing to wake up before the sun! March 19, 6 to 8 am. 1280 Horseneck Road, Westport. Free, but limited enrollment. Register here. 
4. Cheer The Runners On!
The annual New Bedford Half Marathon is back. This signature event draws runners from all over. Downtown swells with runners and spectators. It's so easy to cheer them on at the Start and Finish lines around City Hall. Betwixt and between, you can stop in at the local restaurants and watering holes. March 20 at 11 am. Starts at 650 Pleasant Street, New Bedford. More here. 
5. No Seats, No Rules, Just Fun!
We've been waiting for the Symphony to reprise its Symphony on Tap where they let the musicians loose in the wonderful event space of the Kilburn Mill overlooking the water, letting people wonder about with food and drinks, while listening to the musicians for a fun Saturday night outing. At just $20 to see over 60 musicians, it's basically a gift from the Symphony. Accept it and join them! March 26 at 7. Kilburn Mill, 127 West Rodney French Blvd, New Bedford. Tickets here.
6. From Wooly Mammoths to iPhones
The Westport Historical Society has created an app to accompany us on the Handy House Heritage Trail in the virtual company of Holly Herbster, a professional archaeologist who has worked in southern New England for more than 30 years. As visitors walk along the trail, she will guide them through the more than 10,000-year human history of Westport, enabling us to see the landscape from a new perspective.  Trailhead is at 202 Hixbridge Road, Westport. More here.
7. Toad-ally Cool
We've enjoyed listening to what we thought were frogs in Marion's Aucoot Woods. Now we can join Sippican Land Trust's first Spring Frog Walk led by Frog Watch volunteer Lorene Sweeney who will help us listen AND look for spring peepers and American toads. March 26 at 4 pm. Goldavitz Bog, Marion. Free, but sign up here. 
8. La Bamba
Los Lobos is a great band for so much more than their hit song La Bamba. They're here in Fall River this month so we can experience the band that tied with Bruce Springsteen as Rolling Stone's Artist of the Year in 1983 and the many wonderful things they've done in the meantime. Come see them live! March 26 at 8 pm. The Narrows Center, 16 Anawan Street, Fall River. More here. 
There you go! 8 Great Things for the month ahead — go out and enjoy it!
---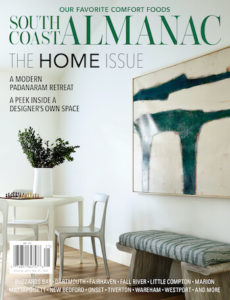 Want more ideas? Our print issue is filled with more great things to do on the South Coast, along with features that explore this place we love.
4 issues delivered straight to your door is just $19.95. The next issue comes out in just 3 weeks!