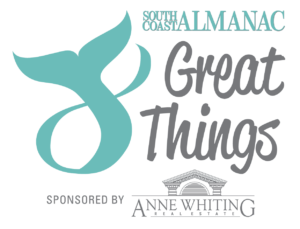 It's April, folks! No foolin'!
It's that fun time of year when the boats start peppering the harbors again and the daffodils and forsythia march right in. We're especially excited to see the daffodils at Parsons Reserves after 2 years of being closed to visitors for the last two years. Read on the find out what else we've got to look forward to this month!
Many thanks to Anne Whiting Real Estate for sponsoring this list and helping us welcome spring.
1. Paddle Away
The Buzzards Bay Coalition is bringing out their kayaks for a sunset paddle around Onset Bay to look for signs of spring. Later in the month, they'll host a marsh paddle (bring your own kayak for this one) in Fairhaven. April 6, 5:30 - 7. Onset Bay Center, 186 Main Ave, Onset. Register here for Onset. April 16, 9 to noon. Hacker Street Launch, 8 Hacker Street, Fairhaven. Register here for Fairhaven. 
2. Jazz in the Cranberry Bogs
What's better than a jazz brunch? A jazz brunch set among the cranberry bogs! Join Stone Bridge Farm, the Marcus Monteiro Duo and Chef Ben Pereira for a special experience on the bogs with 4 courses and mimosas. April 10 at 11 am. 186 Leonard Street, Acushnet.  $85 pp. Note: you must order your tickets before April 4. See more info here. 
3. Rocking Chairs & Poetry
Join Rick Finneran (who you may know from his beautiful rose garden at the Rotch-Jones-Duff House) for an evening of discussion about poetry, repurposed wood, and the building of a rocking chair as part of the RJD House Makers Series. April 14 at 5:30 pm. 396 County Street, New Bedford. Free, as part of AHA night. Available both in person and virtual. Registration required only for virtual attendees here. 
4. Join the Parade!
April's AHA night features a parade to pre-celebrate Earth Day. You can join the parade and show your love for the planet with anything that a person or group can wear, roll or carry along the procession route. The procession will be led by Mother Earth and Father Ocean who are crowned at 5:00 next to the library. Market Street, New Bedford. Parade then goes through the downtown historic district, along Acushnet Avenue and Pleasant Street.  More information here. 
5. Daffy for Daffodils
The spectacular display at Parsons Reserve shouldn't be missed. We can't tell you exact dates because New England weather can be fickle. But from mid through late April, check the DNRT website to see the status of the bloom, as well as all the logistics for seeing them in all their glory. $5 donation requested. Find out more here. 
6. Hunting Eggs
We love a good egg hunt! Apparently so do a lot of the towns around here....check out the hunts in the following spots:
7. Goat Cuddles on the Hour
Farm Days are back at Round the Bend Farm, including farm tours, goat cuddle appointments, made-to-order grass-fed burgers and pork sandwiches from the farm's own meat, vegan burgers (made from black beans grown on the farm) and other homemade goodies (like jams and kimchi). April 16, 10 to 2 pm. 92 Allens Neck Road, South Dartmouth.  See more here. 
8. Plant a Tree...Today
Bask is hosting its 5th annual celebration of Arbor Day by giving away 1,000 free tree seedlings for anyone in the community who stops by to pick one up. April 29, from 9 a.m. through the weekend (until they run out), outside the dispensary. Bask, 29 Pequod Rd, Fairhaven. 
Pick something -- or everything -- from the list and go out and enjoy April on the South Coast!
---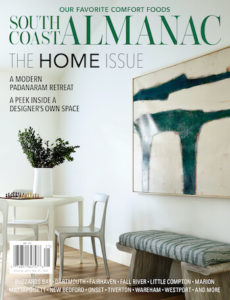 Want more ideas? Our print issue is filled with more great things to do on the South Coast, along with features that explore this place we love.
4 issues delivered straight to your door is just $19.95. The next issue will be on newsstands next week!