September is for festivals and parties! The South Coast has festivals galore to celebrate this magical month. Get out and enjoy them with our top picks —  8 Great Things for September!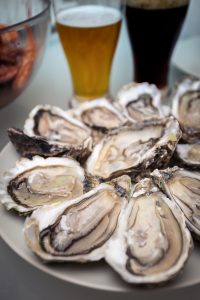 1. Beer and Oyster Fest
We can't think of a better way to celebrate the Sippican Lands Trust's great work over the last 45 years (!!) than with local oysters and craft beers, can you? With oysters from Cuttyhunk Oysters, Edgewater Oysters, and Island Creek Oysters as well as food from OxCart and music, games, and all sorts of fun activities, the SLT Beer and Oyster Fest seems like the perfect way to spend a Saturday afternoon. September 7th, 2  to 6 pm. Silvershell Beach, Marion. Tickets are $50 for adults, $25 for children. Purchase tickets online here. 
2. Our Walking Book Club Returns!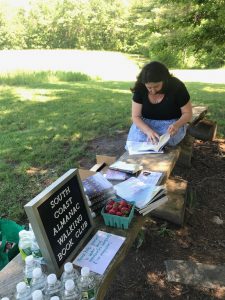 Our Walking Book Club is back with Ruthless River, by Holly FitzGerald, a hard-to-put-down adventure story recounting FitzGerald's honeymoon when she and her husband were lost for weeks in the Amazon jungle.  Our Walking Book Club takes place along the banks of Wareham's Weweantic River (a worthy substitute, we think, for Peru's Madre de Dios). The walk is meant to be enjoyable even for people who haven't yet finished (or started!) the book, so don't worry about any spoilers! Free. September 8th, 2 to 4 pm. Horseshoe Mill, Station Street, Wareham (parking area at very end of road). See more here. With great thanks to our sponsors: Partners Village Store, Friends of the Wareham Library and the Wareham Library Foundation.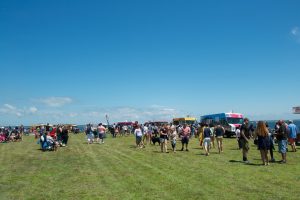 3. New Bedford Food Truck & Craft Beer Festival
It's time to feast your heart out! 25+ food trucks, with everything from mac and cheese to waffles to fried clams. Seriously, could anything be better?? September 14, 12 to 5 pm. Fort Taber, South Rodney French Blvd, New Bedford. See more here.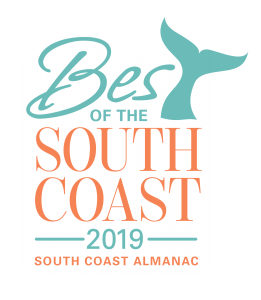 4. Winner, Winner, Barbecue Dinner!
If you've had a chance to pick up our latest issue, you know that it's filled with our readers' favorite spots on the South Coast! From best lobster roll to best marina, our late summer issue celebrates all of the great things the South Coast has to offer. But we figured an issue wasn't enough (that, and we love a good party!). To continue the celebration of the best of the South Coast, this September we're throwing a big ol' party featuring yummy barbecue from Keane's, amazing desserts from  Artisan Bake Shop, live music, and lots of fun! Come celebrate with us (and this year's winners)! September 19th, 6 to 9 pm at The Barn on Benson's Pond, South Middleboro. Tickets $50 ($45 for subscribers), email [email protected] to reserve your ticket now.
5. Garlic and Art Festival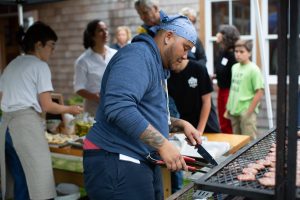 Garlic AND art! What a combination! What a celebration! Round the Bend Farm is hosting a very special Open Farm Day to celebrate the artists' harvest. Join them for a day filled with beautiful farm inspired pieces from select local artists and a "diverse selection of local garlic" (who knew garlic could be diverse?!). On top of the art show, the day will feature burgers (of both vegan and meat variety) with garlic condiments, wood-fired pizza, and local drinks. September 21st, 10 to 5 (followed by Artist's Reception, 5 to 7). Round the Bend Farm, 92 Allen's Neck Rd, South Dartmouth. More here. 
6. Wet Paint Padanaram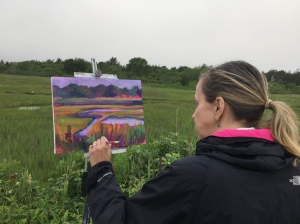 Ok, so from what we can tell, this seems to be a bit of a paint party a la Iron Chef America and we are LOVING it. Iron Artist Padanaram, maybe? Local artists will gather in Padanaram and then disperse to various public access points to paint views of Padanaram Village and Harbor throughout the day. While they paint, attendees will get an inside look at their process. In the evening, all artists will bring their work to South Wharf Yacht Yard and Marina, where they'll be judged and prizes will be awarded. Afterwards, all the paintings will be offered for sale with proceeds going to the artists. While the silent auction is underway, guests and artists alike will mingle and enjoy light refreshments, music, and the breathtaking views of the harbor at sunset. September 21st, painting begins at 10, party begins at 4. South Wharf Yacht Yard & Marina, Padanaram. Tickets from $35. See more here. 
7. Fabric Arts Festival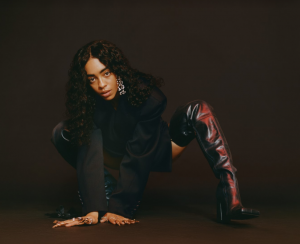 This new celebration of art, music, film, and community promises to engage Fall River, the city, its people, and their stories to create a unique festival. With dozens of local AND international artists, musicians, and filmmakers already signed on, the weekend is an exciting new way to experience and celebrate local creators and Fall River itself. And Kelsey Lu (who has worked with Lady Gaga, Florence + the Machine, Solange, etc) will be headlining! September 25 to 28. Various venues in downtown Fall River, see facebook page here for details.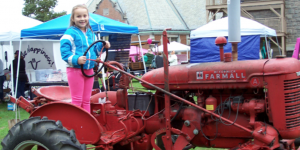 8. Harvest Fun!
Fairhaven Tourism Office brings us all the fall fun, featuring tractor rides, face painting, good food, and local vendors. September 21, 10 to 4. Fairhaven Visitors Center, 141 Main St, Fairhaven. See more here. 
Wanna keep up with the coolest happenings each month on the South Coast?! Sign up for our free monthly newsletter right here!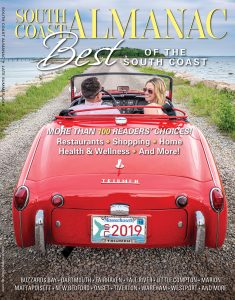 Our August Best of the South Coast is out and you'll find it on newsstands now.  It's popping with great content (100s of our readers' local favorites, some rockin' local athletes, woodworkers and lots more). If you want a copy delivered to your door with things you won't see online, subscribe right here! Or just help us spread the word about South Coast Almanac by sharing this post with your friends on facebook, twitter or by email.