It's a new year AND a new decade — so we threw a couple of things on the list to inspire you to try new things!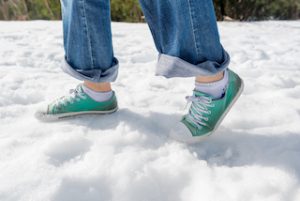 1. Walk Right Into the New Year
There's 0% chance of precipitation and 100% chance of a good time on one of the local New Year's Day walks organized by our wonderful land conservation non-profits. Get outside and enjoy nature on your own or on one of these group walks (resolution: make new friends!) on January 1st:
2. Meatballs & Spaghetti
An entree at one of the best restaurants on the South Coast for $10? If you've never been to Ella's Wood Burning Oven Restaurant (winner in multiple categories in our readers' Best of the South Coast), here's your chance. Chef Marc Swierkowski is offering his Sicilian meatballs and spaghetti for just $10 on Monday nights. Go! This is a major deal! Dine-in only. Ella's, 3136 Cranberry Highway, Wareham. More information here. 
3. Model Behavior
Bruce Gifford is renowned for the painstaking accuracy of his model boats, down to the navigation books on the shelf in the wheelhouse. He'll be at the Fishing Heritage Center to display some of his models and talk about this intricate – and fun – art form. January 11, from 1 to 4 pm. 38 Bethel Street, New Bedford.  More info here.
4. "Clear Your Mind." Yoda
Have you been to the Symphony lately? If not, here's your chance. January features movie music composed by John Williams (think Star Wars, E.T., Harry Potter, Jurassic Park). It's an entertaining way to ease yourself into becoming a symphony-lover. You can even buy yourself some candy at the concession stand and bring it to your seats, just like at the movies. January 11 at 7:30. Tickets from $10 to $65. See more here. 
5. Walking Book Club!
The weather didn't cooperate last month so we're trying it again! Join us for an afternoon of literary fun, fresh air and community spiritedness while we walk along Fall River's waterfront and listen to Paull Goodchild read from and discuss his novel The Case of the India Pale Ale. No need to have read the book already, just come along. We'll meet inside the cozy Tipsy Toboggan. The event is free thanks to Partners Village Store but please register here so that we can send you email updates if there are changes due to weather. January 12 at 2 pm. Meet at Tipsy Toboggan, 75 Ferry Street, Fall River. See more here and cross your fingers for clear weather.
6. Celebrate MLK's Birthday
The Z is throwing a big musical shindig for MLK, Jr. with Damien Sneed's We Shall Overcome. A repertoire from across the African American music traditions that electrified generations of civil rights activists and defenders is interwoven with the spoken word from Dr. King's recorded speeches. So powerful that a power outage couldn't stop this show (see what happened here). Very cool! January 20, 7:30 pm. The Zeiterion, 684 Purchase Street, New Bedford. Tickets from $25 to $45. See more here. 
7. Board the Entrain!
We saw these folks at the Bourne Scallop Festival a few years back and they are phenomenal! Their collective resume includes stints playing with Bo Diddley, Carly Simon, Chuck Berry, Southside Johnny, James Montgomery, Flor De Cana, and Blood, Sweat, and Tears. Get a preview of them here and then come on down to the Narrows Center to see them IRL. January 24 at 8 pm. Buy tickets here. $28, general admission. $31 day of show.
8. Dance Zone
To round out our month of trying new things, let Paul Wilde introduce you to contra dances, line dances with English, Scottish, and French origins. This monthly Wareham event is open to longtime fans and newbies alike. If you're a beginner who wants a little more instruction, show up at 7:30 pm. January 25, 8 to 11 pm.  Old Methodist Meeting House, 495 Main Street, Wareham. $10. More info here. 
Our print issues are always chock full of other great calendar ideas (like our perennial favorite the Moby Dick Marathon at the Whaling Museum or the New Year's polar plunges pictured above!)…..become a subscriber so you get the full round-up of great things to do on the South Coast. Subscribe right here!
Last thing to do this month? Vote in our photo contest! Check out these great shots by local photographers of South Coast living and tell us which one is your favorite! See the photos and vote right here.