Goodbye July, Hello August! We're ready for you with a smorgasbord of activities for a balanced, well-lived month: eating, drinking, cycling, movies, music & butterflies. Our 8 Great Things for the South Coast this month…
1. Feast 'Til You Drop
The largest Portuguese Feast in the US fills four days with live entertainment, parades, music, dancing, and delicious food. To give you a sense of the size of the party: the event features a 40 foot barbecue pit where attendees can watch their skewers of beef cooking. Head over to Madeira Avenue in New Bedford any day this weekend to take part in the festivities. August 1-4 (Thursday starting at 6pm, Friday-Sunday starting at 12pm). 50 Madeira Ave, New Bedford. More here. 
2. Shake(speare) It Up!
Summer Shakespeare is back! There are 7 chances in August to catch the Glass Horse Project's production of Much Ado About Nothing for FREE! Load your beach chair, some snacks (and maybe some bug spray) and head to the park to enjoy the show! After opening in Onset last weekend, the show will be touring 4 more parks on the South Coast in August. You can catch it at the Fairhaven Town Hall, Shipyard Park in Mattapoisett, Tabor Academy in Marion, and Wings Court in New Bedford. Weather delay info can be found on their Facebook page. August 3, 1 pm, and 5 pm in Fairhaven; August 4, 1pm in Mattapoisett; August 9, 5 pm in Marion; August 10, 1pm and 5pm and August 11, 1 pm in New Bedford
3. Take an Arty Road Trip
The Art Drive, in its 12th year, is the bar crawl of local art studios. This year, over 20 artists with studios spanning 15 miles on the south coast will be opening their doors. Meet some local artists, see their studios, and explore new parts of the South Coast. Check out the map of participating artists right here and start planning your trip! August 9-11
4. Cycling and Wine Tasting
The Appalachian Mountain Club is leading a 30-mile bike ride through Westport and Dartmouth. Get outside and enjoy the stunning views along the way of farmland, rivers, and beaches along the South Coast. No better way to celebrate the accomplishment than with a glass of Chardonnay, and conveniently the finish line boasts just that! The ride will culminate in a private wine tasting at Westport Rivers Winery. $15 per participate. Register here. August 17, 10-3.
5. Two Shows for the Price of None!
The New Bedford Symphony Orchestra is teaming up with Fall River's Movie in the Park to bring you a free concert (part of NBSO's Free Summer Pop Up Series, see a full list of their dates here) followed by a screening of Captain Marvel. What a double header! August 21, 6:30pm Music followed by 8pm movie. Heritage State Park, Fall River.
6. Illumination Night
UPDATE: Illumination Night has been cancelled this year due to concern over the EEE virus. There's no better way to cap off a wonderful summer than with Onset's Annual Illumination Night. Roam the flare lit beaches for gorgeous views of Onset Harbor, glowing along the shore line in every direction. Bonus tip: be at the beach by 9 pm to hear the horn signaling volunteers to light the thousands of flares and watch as the volunteers sprint the beach, one flare to the next, lighting up the harbor as they go! August 24, activities beginning at 7:30pm, flares lit at 9 pm. Onset Beaches. Paid Parking available at the Onset Pier. Free parking at Hynes Field. More here. 
7. Barn Bash
We love the Dartmouth Natural Resource Trust! And their biggest party of the year is just around the corner! Celebrate the great work of the DNRT at this super fun event, complete with live music, dancing, an auction and food and drink vendors. Tickets starting at $90 to support the DNRT's work.  August 24, 5:30 pm. 23 Horseneck Rd, Dartmouth. More here.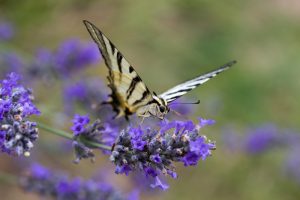 8. The Butterfly Effect
The Mass Audubon is calling on butterfly watchers and enthusiasts of every level to make sure no butterfly is left behind! The experts of Massachusetts Butterfly Club will lead teams of volunteers to identify the different species living in the Sanctuary. Spend the day enjoying Allens Pond Wildlife Sanctuary, learning about native butterflies, and cataloguing butterfly encounters. The event is free, but pre-registration is required! August 31, 10 am-12:30 pm. Allens Pond Wildlife Sanctuary, 1280 Horseneck Rd, Westport. See more here. 
Wanna keep up with the coolest happenings each month on the South Coast?! Sign up for our free monthly newsletter right here!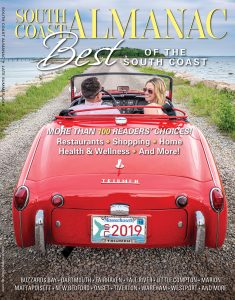 Our August Best of the South Coast is out and you'll find it on newsstands now.  It's popping with great content (100s of our readers' local favorites, some rockin' local athletes, woodworkers and lots more). If you want a copy delivered to your door with things you won't see online, subscribe right here! Or just help us spread the word about South Coast Almanac by sharing this post with your friends on facebook, twitter or by email.