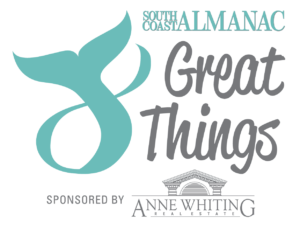 Forget about whether the groundhog sees his shadow on February 2. February 2 is also known as Candlemas, an ancient festival marking the midpoint of winter, halfway between the winter solstice and the spring equinox! Doesn't that sound more positive than pinning our hopes on a groundhog? To nudge us even closer to spring, we've rounded up 8 Great Things for you to do in the month ahead, with many thanks to Anne Whiting Real Estate for sponsoring this!
1. Relive Vessels
If you visited DATMA's project last summer in New Bedford, you know it was an ambitious installation, with multi-story original video thrown against downtown buildings. Now's your chance to revisit it and learn more from people integral in its creation, from fishermen to artists, in MASARY Studio's recently released 10 minute documentary Vessels. The documentary captures the magic of the installation and the community that inspired it. See it here. 
2. Meet Me at the Bridge
For six weeks, on Friday afternoons and Saturday mornings (weather permitting), Fall River residents and visitors are invited to a curated seasonal experience featuring outdoor activities, vendors and community giveaways at Gromada Plaza. You can warm up by the fire pits, chill out and listen to some music and enjoy a safe sense of community this winter. Programming varies each week and updates will posted on this event page. Kicking off on February 12 with a Valentine's theme: Fridays from 3 to 6 and Saturdays from 10:30 to 12:30. South Main Street (across from Government Center), Fall River.
3. Craft Kids for Adults
Why should kids have all the fun? This year, more than most, we need a little bag of fun and the Mattapoisett Library is offering Valentine craft kits for adults. All you have to do is stop by and pick up a bag. Find out more and sign up here. 
4. Pop-up Market
Tiverton's Farmers Market has a few things up their sleeve for their Valentine's Pop-Up Market: 30 local vendors between 2 buildings and porches, a Valentine's photo booth, live music by MEL and many Valentine's Day vendor specials fun, with locally made foods, prepared meals, makers, and artists. Saturday, February 13th, from 12 to 4 at Sandywood Center for The Arts, 43 Muse Way, Tiverton.
5. A Valentine for Music Education
"Soloists for Scholarships" is a virtual concert offered by the Tri-County Symphonic Band and will be live streamed on Valentine's Day to bring attention to the local organizations that offer scholarships to music students. This concert will feature three soloists, all of whom have benefited from music scholarships in high school and college: Joe Foley, trumpet (whose work the Boston Globe calls "technically ingenious, musically sophisticated, and often dazzling"); Angel Subero (John Williams called his work to be "among the greatest examples of individuality and artistry" on the bass trombone); and Marcus Monteiro (whose alto sax work blows us away every time we see him). Live streamed at 3:00 on Sunday, February 14. See more here. 
6. Armchair Travel
The Drawing Room is bringing back their virtual wine tastings on Valentine's Day. We can't go to Napa or the Loire Valley but Corey Nuffer will take us on a proper tour through the Westport Rivers cellars, as well as give an in-depth look at riddling and disgorging of their champagne methods, something that they've never shone virtually before. Afterwards, she'll introduce us to  their newly-released Pinot Noir and Pinot Noir Rose. The Drawing Room will provide the whole package for a decadent afternoon (including chocolate truffles) and  – bam – you've got yourself a Happy Valentine's Day. See more here. 
7. A Walk in the Woods
The Wareham Land Trust is leading mindfulness walks this winter to help us combat the isolation of these winter months by learning practices to help us reconnect with the environment. February 21 at 1:00. Tweedy & Barnes, West Wareham. See more here. 
8. Fluid States
Fluid States: New England Wax/New England Waters highlights artworks inspired by New England's historic and awe-inspiring coasts. Themed around the fluidity seen in both wax and water, Fluid States explores New England's ecological richness and fragility. In this exhibition, the artists express water's sheer beauty through innovative approaches to an ancient medium. New Bedford Art Museum, 608 Pleasant Street, New Bedford. On exhibit now through March 14. See more here.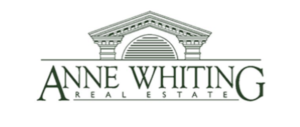 Happy February! Again, our great thanks to Anne Whiting Real Estate in Dartmouth for showing us all the South Coast has to offer, even in deep winter and during a pandemic!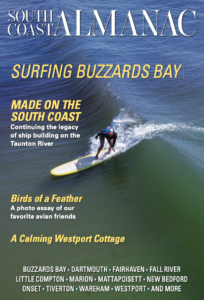 Want more South Coast Almanac? Keep up with things to do on the South Coast by signing up for our free monthly email newsletter right here.
Even better, sign up to get our print issues delivered straight to your door. Just $19.95 gives you 4 issues with stories that make you feel good about the place you live, written and photographed by local talent.