Surprenant & Beneski, P.C. is a law firm that is all about family and they know food is an integral part of family life. They also like to keep up with all the food news. This month's secret tip: Wild Honey Cafe has dreamed up some cool flavor profiles that are sure to become new favorites, like Espresso Malts and Earl Grey cookies with lavender icing.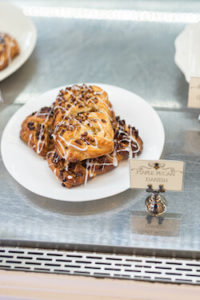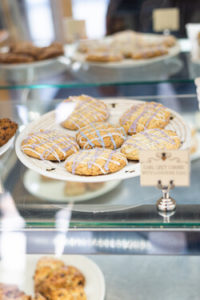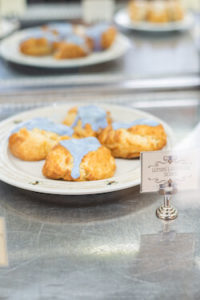 Since she was a little kid, everyone knew Jillian Martin should have a cafe -- her large extended family, her mother's co-workers at Charlton Memorial Hospital who enjoyed all her bakes, people who tried her entries at the Westport Fair. Her grandmother enthusiastically embraced her role as taste tester, a title she still holds.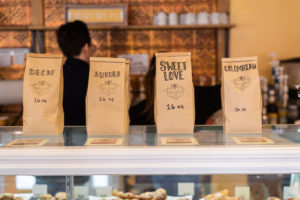 In 2017, when Jillian was newly married to Jake Martin, her mom's friend reached out. Even though Jillian had a career in social work, the friend had enjoyed Jillian's treats through the years. She knew of a space that would be perfect for a cafe. Was Jillian interested?
Well, YES!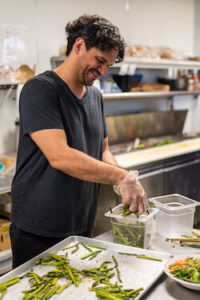 Most couples ease into commitment with a dog. Jillian and Jake eased into their commitment with two brand new businesses. For the cafe, Jillian was the baker but Jacob brought his own expertise. He had been a manager at D'Angelo's. He knew how to make the kitchen a masterpiece of efficiency so that they could get breakfasts and lunches out the door fast. Ironically, Jacob was also opening another business  (Mass Escape in New Bedford), so there was a lot to juggle in those first couple of years.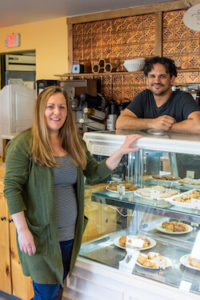 But Jillian and Jacob decided "I guess we'll buy a cafe, rather than a house." That slightly non-traditional approach  is also reflected in the menu. There are cookies and scones and coffee drinks like you'd expect. But the cookies have some unexpected flavorings like earl grey tea, lavender, malted milk. The drinks similarly are just a little different from what you're used to, like golden tumeric chai lattes and chocolate dipped strawberry lattes.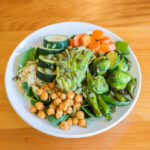 They settled into the space at Davol's for four years before moving to their current location in Westport, just three miles from home. Westport is where they both grew up and they've got a steady flow of daily customers which swells in the summertime. The Buddha Bowls fly out the door on their way to picnics or the beach, same with the Wild Honey Club sandwich.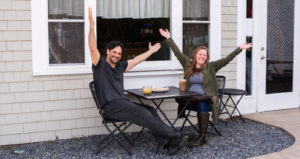 With the businesses both up and running -- and a minute to catch their breath -- they're back on the path they were headed before the Wild Honey Cafe opportunity popped up. They've welcomed baby Luna into the fold and are now looking to buy a house.
Wild Honey Cafe, 670 Main Road, Westport.
Photos by Liam Connor Photography.
We hope you enjoyed this post, which is part of a series of blog posts celebrating local food spots, sponsored by Surprenant & Beneski, P.C., the premier estate planning and elder law practice serving clients in Southeastern Massachusetts. Surprenant & Beneski can help you prepare the foundational documents needed to facilitate healthcare, financial and legal decisions should a medical crisis occur. Early planning can save money, heartache and angst during a temporary bout of incapacity or a long-term care event. Getting your estate plan in order gives you peace of mind. Find out more about them here.
If you want to make sure you don't miss learning the next favorite food spot, sign up here.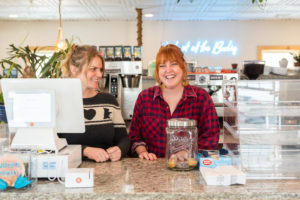 Last post in the series:  forget maple syrup on oatmeal, try it with vinegar kraut on the savory oat bowls for a filling meal at Wareham's Blue Foot Cafe! Find out more here.