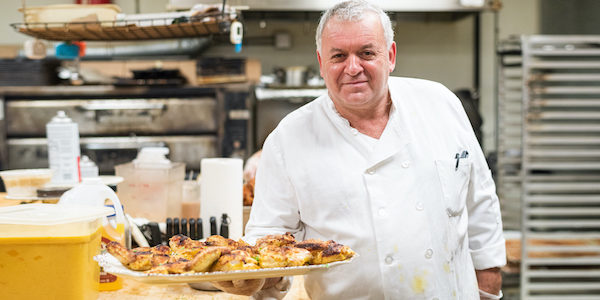 Our sponsor Surprenant & Beneski, P.C. is all about community. They asked us to feature some of their favorite local restaurants during the holidays because they know this time of year is all about family and food (and because this year, more than ever, our favorite restaurants need a shout-out). First up: Shipyard Galley in Mattapoisett. S & B has used Shipyard Galley to cater their past holiday parties and they know what a treasure it is.
Time to make the donuts debone the chicken.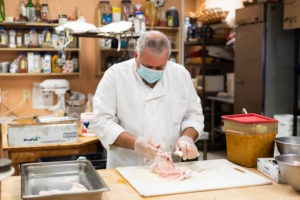 Every morning, for the last thirteen years, Joe Sousa spends his morning deboning chickens, by hand. It's not glamorous work but the owner of Shipyard Galley in Mattapoisett wouldn't have it any other way. He's used to putting his all into everything he serves at Shipyard Galley, his "scratch-made operation" that's open 360 days a year.
The chickens are the star of one of his signature dishes: Tuscan Chicken. Other menu items may come and go but Tuscan Chicken is forever. One customer served it at a party. He came in the next day to tell Joe that one of his guests, who had travelled all