Updated for Thanksgiving 2023 thanks to TM Ryder Insurance Agency, a 4th (!) generation family agency that treats each client's auto, home, boat and business insurance as if it's their own.
There's a questionable rumor going around that the tryptophan in turkey doesn't actually make you sleepy. We have a hard time believing that ­– everyone knows the post-Thanksgiving torpor is real!
Lucky for us, we've got people looking out for us! We're going to fight that post-Thanksgiving sleepiness by getting out and moving our bodies. Here are some organized activities which will help combat the tryptophan (though - to be clear - we do recommend some good, old-fashioned lollygagging this weekend so don't skimp on that).

Get Your Trot On!
For some overachievers who want to start their activity even before they've indulged in pie, Fairhaven offers the 14th annual Turkey Trot to benefit Shepherd's Pantry.
When & Where: Thursday, November 23 at 8 am Cushman Park, Fairhaven (with the option to complete it on your own time). $20. More here. 
****
Post-Turkey Day Hike
Join the Dartmouth Natural Resources Trust on a refreshing hike through Dike Creek Reserve. Burn off the stuffing!
When & Where: Friday, November 24, 2023 at 9 a.m. Dike Creek Reserve, Bakersville Road, Dartmouth. Free. More info here.
***

Trot N' Waddle
The Wildlands Trust invites us to roll out of our post-Thanksgiving food coma and get our waddle on! Join them for a 2 or 3 mile walk or waddle (your choice). We like choices.
When & Where: Friday, November 25, 2023 from 10 to 12:30 pm,  675 Long Pond Road, Plymouth. Free. More info here. 
***
Sunset Hike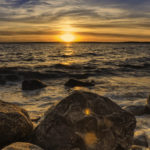 Enjoy a gentle stroll along the shoreline to the WW II watchtower, then check out the sunset from the rocky shoreline.
When & Where: Saturday, November 25, 2023 at 3:30 pm. Gooseberry Island, Westport. Free. More here. 
***
A New Gem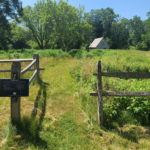 Journey through the meadows, meander over a babbling stream, and venture into the serene woodlands of Hamlin Crossing with the Buzzards Bay Coalition.
Where & When: Sunday, November 26, 2023 at 10 am. 126 Hamlin Street, Acushnet. Free. More here. 
***
Post-Thanksgiving Dog Walk
Four-legged friends will love joining you for this annual walk in the crisp, late-fall air at the Sippican Lands Trust's 248-acre White Eagle property. Dogs must be leashed and under owners' control at all times.
When & Where: Sunday, November 26, 2022 at 1 p.m. White Eagle, Parlowtown Rd., Marion. Free. More info here.
***

Bike the stuffing off!
The Buzzards Bay Coalition leads a picturesque 9 mile post-feast bike ride through Mattapoisett and Fairhaven.
When & Where: Sunday, November 26, 2023 at 1:30 pm. Phoenix Bike Trail, Fairhaven. See more here. 
***
An extra bonus beyond getting the blood flowing: By showing up to any of these events, you're letting the good people who create these wonderful events know that their work matters and that we are grateful for them. And, isn't that exactly what Thanksgiving is all about?
We will be adding to this list throughout November as more events are planned. If you know of something that's not listed, email us at [email protected] or comment below!

Many thanks to T.M. Ryder for sponsoring this post! Call them with any questions about your boat, home, auto, or business insurance at 508.947.7600.  It's a four-generation family-owned and operated insurance agency you can trust based in Middleboro: Steering and Securing Your Course for Insurance Since 1877!
Want to keep up with things to do on the South Coast? Sign up for our free, bi-monthly email newsletter right here.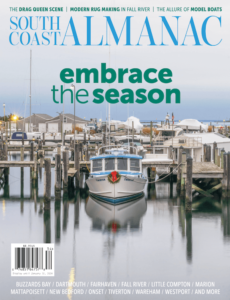 Want more? Subscribe to get our quarterly print magazine delivered straight to your mailbox. The print magazine is chock-a-block filled with beautiful images, engaging stories and great information that you won't find on-line. Sign up here to get 4 issues delivered to your door for just $19.95. Or give it to a friend for the holidays and we'll send it with a holiday card letting them know it's from you.