Our friends at Surprenant & Beneski, PC sent us to see what Marc & Bree Swierkowski were up to. Longtime owners of the beloved Ella's in Wareham, they recently opened a creative new restaurant in Marion. With their teenaged son sharpening his culinary skills in the kitchen, it feels like a real family affair which perfectly complements Surprenant & Beneski, a law firm that is all about family.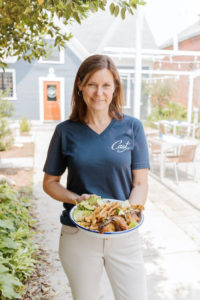 First thing you need to know: it's not Ella's Wood Burning Oven Restaurant. If you love Ella's, don't worry! It's completely different and that's completely okay. Wonderful, even.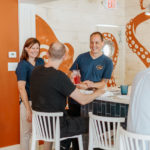 Marc and Bree Swierkowski opened Ella's in Wareham in 2008 and soon built it into a can't miss dining destination. They had a great staff in place and were looking for another challenge when the perfect space opened up in Marion. They leapt at the chance to create a new restaurant from scratch.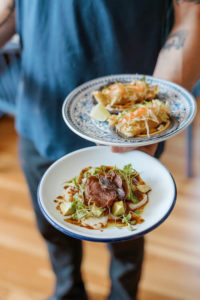 Through the years, Marc had been paying attention to which chefs seemed to be having the most fun. What's their story? he'd ask himself. Most often, he found the story involved Latin American influences. A great meal at a Peruvian place in Aruba while Marc and Bree were on vacation cemented the idea that their new place would tackle a new continent.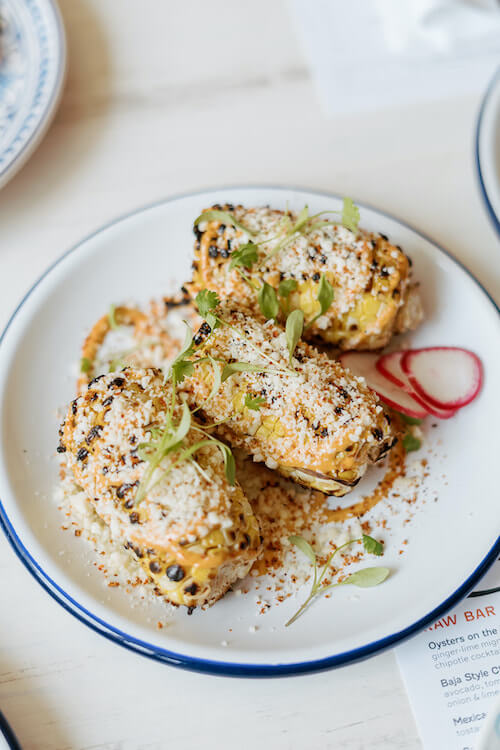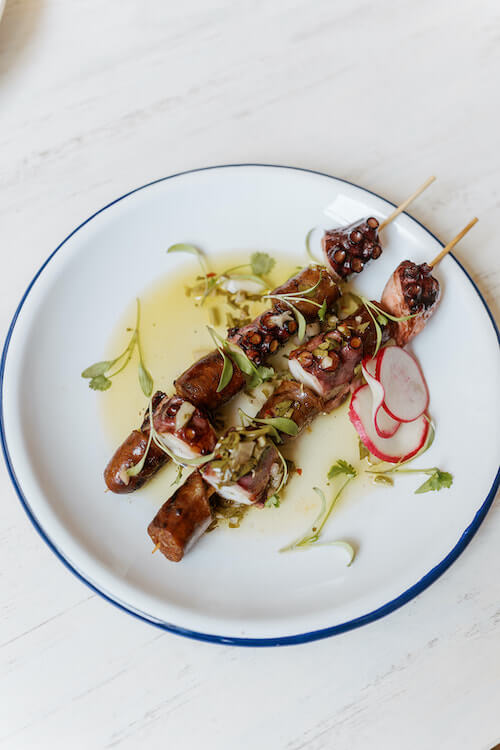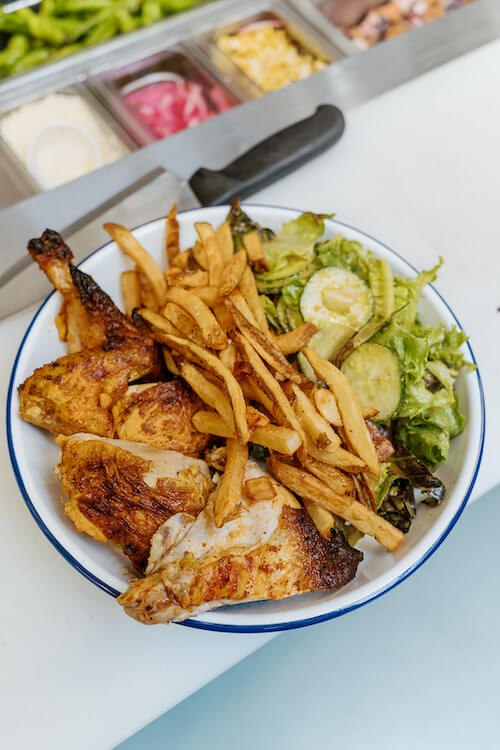 Marc is thrilled to have entirely different flavor profiles to work with, "we're able to dig into a whole continent, plus the Japanese influence there. There's so many flavors, so many avenues." His excitement is reflected in the menu which introduces people to flavors they may not have tried before, like annato, aji panka and aji amarillos. He says, "People hear 'peppers' and they think 'spicy.' When I hear pepper, I hear flavor."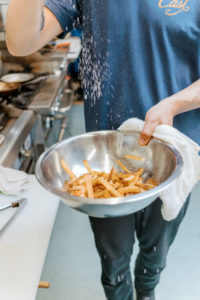 Like Marc and Bree, the staff is enthusiastic about the food, including a new employee. When they were hiring, they found a familiar name in the pile of applicants: their son Al who is in the culinary program at Upper Cape Tech. Like everyone else, he applied online and attached his resume. His mother Bree chuckled when she saw it come through. "Did you see who applied today?" she asked Marc.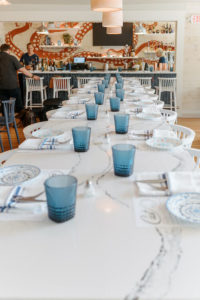 The excitement of new possibilities pervades the space. The long communal high table in the middle lends itself to a convivial and friendly atmosphere (when you make reservations, you can note if you'd like the patio, the communal table or a regular table). The small, shareable plates add to that feeling. Bright and cheerful, the bar features an orange octopus mural wrapping its tentacles around the wall. And you have to check out the fish-patterned wallpaper in the bathroom.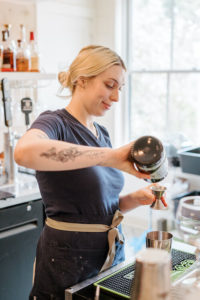 Everything is unexpected and fun, in the very best sense. Their signature Seaside Martini uses vodka distilled with Duxbury oysters, lending a briny character, and is garnished with a pickled seabean. Their popular fish tacos sit atop tortillas that were handmade that day. The multiple ceviche and crudo dishes are clean and refreshing, accompanied by bonus housemade sweet potato and purple potato chips. Every day features 2-buck shuck oysters from 2 to 4 pm. It's all kind of thrilling. And delicious.
The bottom line: Cast is an entirely new approach to dining. The Swierkowskis have given the South Coast two wonderful and very different reasons to go out and eat.
Cast Seaside Bites & Bar, 7 Cottage Street, Marion.
Photos by Liam Connor Photography.
We hope you enjoyed this post, which is part of a series of blog posts celebrating local food spots, sponsored by Surprenant & Beneski, P.C., the premier estate planning and elder law practice serving clients in Southeastern Massachusetts. Surprenant & Beneski can help you prepare the foundational documents needed to facilitate healthcare, financial and legal decisions should a medical crisis occur. Early planning can save money, heartache and angst during a temporary bout of incapacity or a long-term care event. Getting your estate plan in order gives you peace of mind. Find out more about Surprenant & Beneski here.
If you want to make sure you don't miss learning the next favorite food spot, sign up here.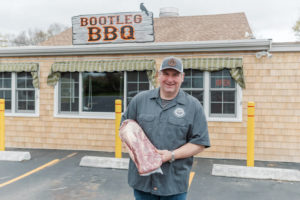 Last post in the series: Before it was a business, it was just a July Fourth tradition. Fred Melnyk spent 3 days smoking meat on 55 gallon drums for 30 or so family and friends. Then, friends asked him to cater parties. He added a trailer. Not a food truck, exactly, but he became more portable and was a popular fixture at the Westport Fair and the Westport Winery sunset concert series. Now his business has found a home. More here.