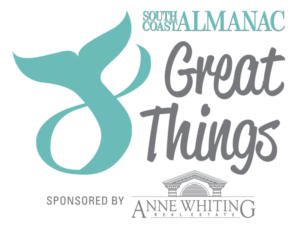 We're in high summer, folks! Hot and steamy, we've experienced a lot of great summer things already, with still lots of great summer things ahead. Take a look at our 8 Great Things list below for some fun things to make time for this month. Thanks to Anne Whiting Real Estate for sponsoring this list.

1. Feasting for Over 100 Years
The Feast of the Blessed Sacrament attracts 100,000 people to New Bedford each year for 4 days of feasting, folk dancing, live music and even Madeira wine imported in casks from Madeira. There are big music acts, as well as quieter places to take in some fado music. And don't forget the parade on Sunday afternoon. August 3 - 6. More here. 
2. Great Community Picnic
What fun! A beautiful picnic overlooking the Mattapoisett Harbor. You supply the picnic and the Mattapoisett Land Trust and Mattapoisett Museum will supply the beautiful setting, complete with tables, tablecloths and a great sense of community. August 4 at 5:30. More here. 
3. Country Drives & Great Art
Just like house tours, open studio tours let you get a peek inside some very special places.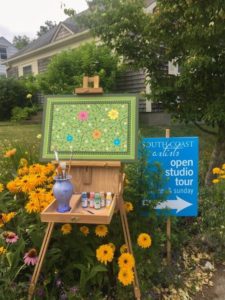 Two upcoming weekends provide the opportunity to meander around the beautiful towns of Dartmouth, Westport, Tiverton & Little Compton, enjoying the scenery and visiting artists in their natural habitats. The Art Drive weekend is August 4 through 6 and the South Coast Artists Open Studio Tour is August 19 through 20. Download the maps and get driving!
4. Decades Dance Party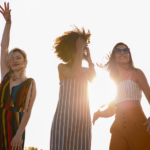 It's an epic dance party at the Zeiterion before it closes for its historic renovation. There'll be tours of the building, a live mural painting by David Guadalupe, lawn games, food trucks, an outdoor bar, and more with a toast to the Z at dusk. Feel free to dress in your favorite decade! The free block party will take place on Purchase Street, from School Street to Union Street, rain or shine. August 12 at 5:00. More here. 
5. Farm Picnics
Weatherlow Farm is hosting field-to-barn feasts, featuring farm-sourced proteins, seasonal sides, from scratch dessert and great music: The Whelks on August 10 and the DiTrani Brothers on August 24. $50-$60. August 10 and August 24 from 5:30 to 8:30 pm. 845 Sodom Road, Westport. More here. 
6. Watercolors and Mocktails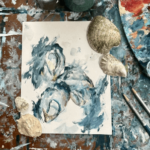 Engage in a new activity! Artist and art educator Elyse Laurelle has created a relaxing evening for you at the wonderful Co-Creative Center. She supplies you with everything you need to create custom watercolors (i.e. you won't be comparing yourself to others!) and custom mocktails on two fun evenings this month. $55 (includes all supplies). 6 to 8 pm on August 4 and 18. Co-Creative Center, 137 Union Street, New Bedford. More here. 
7. Become a Nature Photographer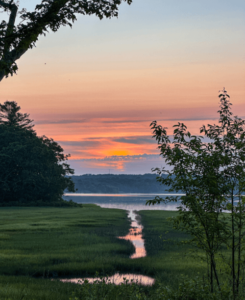 Or perhaps photography is more your thing. Greg Stone will be leading a series of three classes to learn some of the basics and best practices for all skill levels. Each workshop will start with a brief lesson, and, weather permitting, will be followed by an outdoor assignment session that will take advantage of the Golden Hour in Westport, ending about  20 minutes after sunset.  3 consecutive Tuesday nights from 7 to 8:30 pm, beginning August 15.  Free, thanks to the Westport Land Trust. More information here. 

8. Exercise in Unexpected Places
It's summer when you can enjoy some free yoga and boot camp classes while enjoying the cool outdoor breezes. Every Monday in Fall River, you can enjoy yoga on the pier with a view of the Braga Bridge. And in Fairhaven's Cushman Park, there's outdoor yoga on Tuesday mornings and bootcamp on Thursday mornings. Fall River yoga info here. Fitness in Cushman Park info here.
***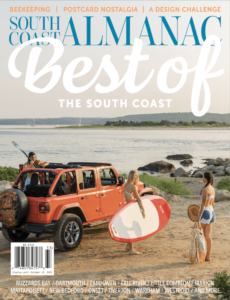 Our late summer issue is out and is filled with even more calendar listings. It's also our annual Best of the South Coast filled with our readers' top picks for everything from lobster rolls to architects. We've also got features on the magic of beekeeping, postcards and designing a coastal home while avoiding a beachy theme, and more..
Become a subscriber for less than $20 and get the magazine delivered straight to your door