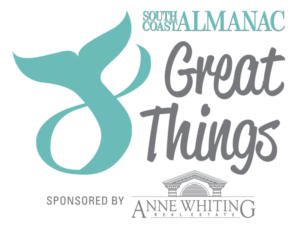 Every month, we curate the top picks from around the region. In August, there's always so much to choose from that our job is pretty easy (perfect to give us more time to enjoy this sweet spot of summer!)  A hearty thanks to Anne Whiting Real Estate for sponsoring this monthly list.
1. Country Drives & Great Art
Just like house tours, open studio tours let you get a peek inside some very special places. Two upcoming weekends provide the opportunity to meander around the beautiful towns of Dartmouth, Westport, Tiverton & Little Compton, enjoying the scenery and visiting artists in their natural habitats. The Art Drive weekend is August 5 through 7 and the South Coast Artists Open Studio Tour is August 20 through 21. Download the maps and get driving!
2. Dancing In the Street
Each Friday through September 16, New Bedford throws a fun block party as part of its Summer Sounds series. On any given week, you'll enjoy that outdoor concert vibe with different bands each week representing everything from blues to dance, from rock-n-roll to reggae. Check it out to enjoy a fun (and affordable) night on the town! Fridays, downtown New Bedford from 6 to 8 pm. More info here.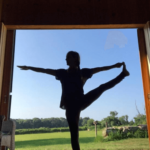 3. Yoga Here, There & Everywhere
Summer is wonderful for so many reasons, including giving us the opportunity to try yoga in so many different settings. We've got yoga paired with wine tastings (August 9 and 23), outdoor yoga at Fort Phoenix (Saturdays & Sundays), a Midsummer Day of Yoga at the Stone Barn in Dartmouth, yoga with kayaks (August 6 on West Island) and yoga with SUPs (August 2 at Onset Bay Center) and free yoga in the park (Tuesdays). Get out and try yoga in a new setting this month!
4. Fire, Rock, Seaweed
There's nothing better than a traditional clambake and we like to experience at least one each summer. The Little Compton Game Club hosts one for the wonderful Gnome Surf to raise funds for its mission to provide surfing, yoga and art therapy to kids and adults of all abilities, with a special focus on kids with special needs. You can support them AND get your traditional clambake in! August 13, 12 to 4 pm. Tickets from $20 to $75 can be found here. 
5. On the Hunt for Butterflies
Join the Buzzards Bay Coalition to find some butterflies while collecting fun facts about them (how to better attract them to your yard, how do they affect our local environment, why are they so pretty?) August 13, 9 to 10 am. Acushnet Sawmill, 32 Mill Road, Acushnet. Free but you must register here. 
6. Drive Right In
Another experience we like to get in once a summer is a drive-in movie. Luckily, we don't have to trek all the way to Mendon or Wellfleet! Fall River is making it easy for us this year by hosting The Avengers on August 19 at Durfee High School. They're serving up free hotdogs and hamburgers, too (along with some fun family activities!) August 19, 6 to 10 pm (movie begins at 8). More here. 
7. A Heck of a Farmer's Market
Fairhaven hosts a weekly Saturday market that is bursting at the seams with everything from local fruits and vegetables to fresh bread, honey to old-fashioned sodas, with up to 70 (yes, 70!!) local artisans. Saturdays, 10 to 3 pm. Fairhaven High School lawn, through September 17. More here.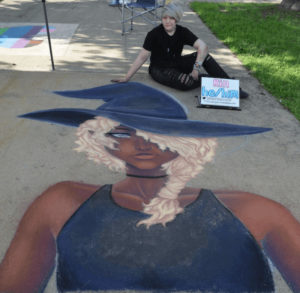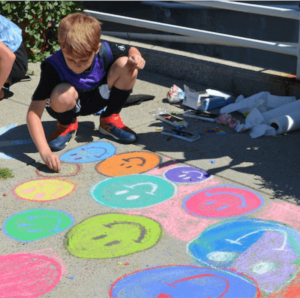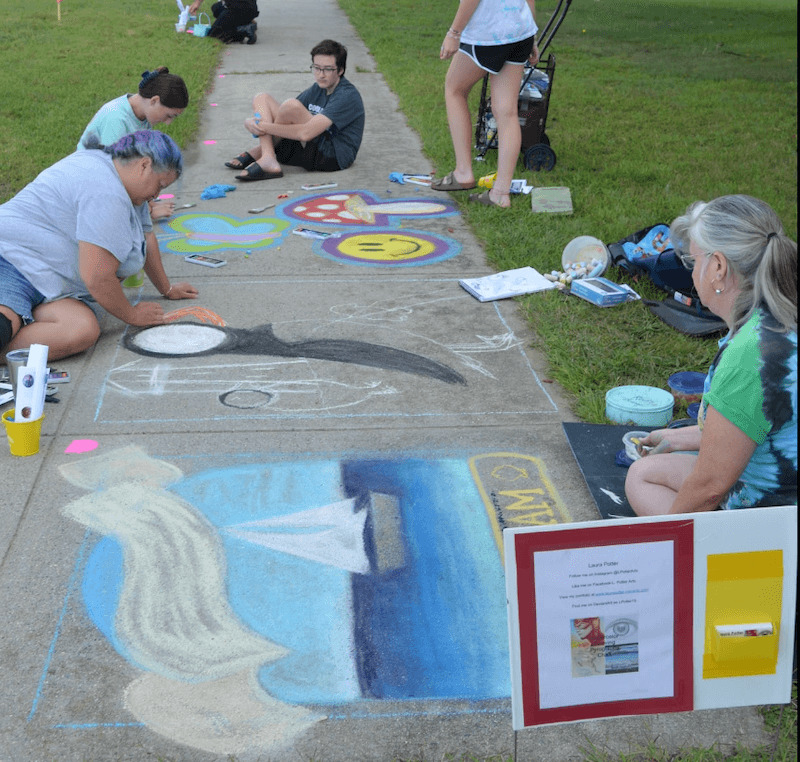 8. Chalk It Up
Every year, we put the Onset Street Painting Festival on the list. Why? Because we love seeing people of all ages -- from featured artists to young kids-- claim their squares with enthusiasm and set to work creating a robust public art gallery, impermanent but vibrant. The live music and the breeze wafting in from the bay help set the mood, too. August 20, 9 to 4. Onset Pier. More here. 
There you have it -- our 8 top picks for the month! If you think we missed anything, let us (and others) know by adding it to the comment section below.
---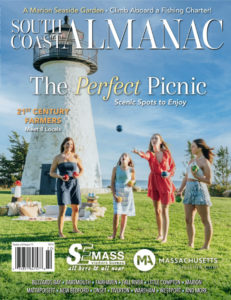 Our Best of the South Coast issue will be out very soon on newsstand. Think about becoming a subscriber to support our mission to tell the South Coast's stories and get your copies delivered right to your door before it hits newsstands.