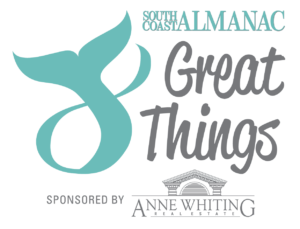 Summer is here, folks! And we've got 8 Top Picks for your calendar in the month ahead. From food trucks to fishing lessons, it's all here. And it's all thanks to our sponsor, Anne Whiting Real Estate.
1. Wild Edibles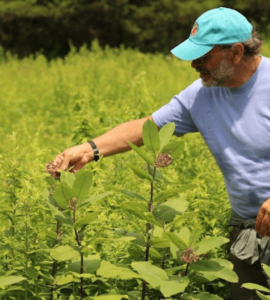 The DNRT is taking us on a foraging walk to point out a variety of edible plants that grow on their beautiful Slocum River Reserve property. Take the knowledge home to forage for dinner in your own backyard. June 4 at 10 am. Free but registration is required here.  If you can't make the DNRT foraging event, join the Buzzards Bay Coalition's foraging event at the Acushnet Sawmill. June 8, 6 to 8 pm. More here.
2. Farm Time
The West Place Animal Sanctuary opens its doors to the community for the weekend. Visitors get up close and personal with the rescued farm animals that call West Place home, while learning about the non-profit organization's important work. Interactive and guided tours leave every 30 minutes and give us insight into West Place's important mission. The weekend will sell out, so advance reservations are highly recommended. $20 donation ($15 for children). June 4 & 5, 9:30 to 4:30. Register here. 
3. Deconstructing Music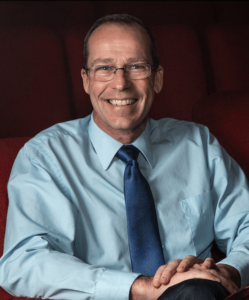 Dave Prentiss, the down-to-earth president of the New Bedford Symphony, is unravelling the mysteries of classical music for those of us who are intrigued but a little tentative about embracing it. If  you are an expert in classical music, Dave asks that you DO NOT attend this talk, as you will make him look bad.  Refreshments will be served and all attendees will receive a free ticket to an upcoming Symphony concert (which you can use to enjoy their upcoming Ukranian Benefit Concert later this month -- see more about that here). June 7 at 7 pm. Free but registration is required here. 
4. Blocks & Blocks of Parties
It's a celebration covering every one of New Bedford's neighborhoods with everything from hip hop to s'mores, from group bike rides to Aha! Pride Night, from open rows in Azorean whaleboats to Fado music. Check out the long list of fun activities and find a new corner of New Bedford to celebrate. June 9 - 11. More information here. 
5. The Last Klezmer
Learn more about klezmer music, the festive Jewish band music that originated in pre-WW II Poland, through the eyes of one of the pioneers of the music, Leopold Kozlowski. The spirited documentary follows Kozlowski as he returns, for the first time in fifty years, to the Polish village where he was raised and is presented by the documentary's maker, klezmer musician and historian Yale Strom. Sunday June 12, 2 - 4 pm.  Bristol Community College's Jackson Arts Center,  777 Elsbree St, Fall River. Free but let them know you're coming here. 
6. Food Truck Fun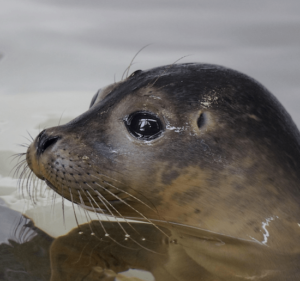 The National Marine Life Center is hosting its first annual food truck festival and all of the proceeds support the seals and sea turtles, like this cute little one. Visit the NMLC and enjoy food trucks, an animal petting zoo and live music next to the lovely backdrop of the Cape Cod Canal and Railroad Bridge. $5. 122 Main Street, Buzzards Bay. More here.
7. A Little 5K for your Father's Day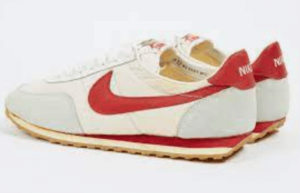 Fairhaven's Father's Day Race has been going on for over 40 years (like back when running shoes looked like this). Lace up your 2022 sneakers and join the crowd this year.  June 19, 9 am. More here. 
8. Gone Fishin'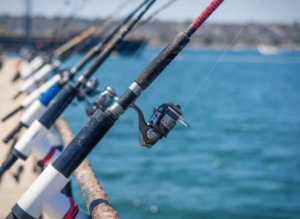 Amble over to Fort Taber where the Buzzards Bay Coalition has everything you need for a morning of fishing: rods, bait, instruction! June 25, 8:30 to 10:30. Free but register here. 
Happy June everyone! With many thanks to our sponsor Anne Whiting Real Estate.
---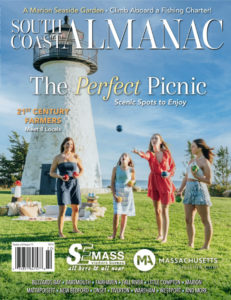 Our print issue is filled with more great things to do on the South Coast, along with features that explore this place we love. It's on newsstands by June 9. Or get a copy delivered right to your door by becoming a subscriber.
4 issues delivered straight to your door is just $19.95.