We  want you to have a delightfully spooky season but we don't want to scare your socks off. Here are six quirky things to celebrate Halloween on the South Coast. We've ordered them in increasingly creepy order, ranging from "Bring the Kids" to "The Scariest Thing I've Seen on My Instagram Feed in a Long Time."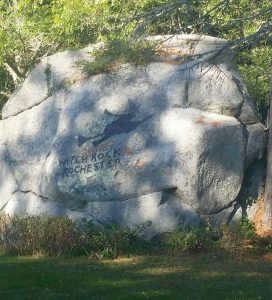 Witch Rock
This is a little side adventure on your way to some of the other adventures. We challenge you to find a tremendous rock in the front yard of a Rochester home, emblazoned with a witch riding a broomstick. We're not going to tell you where it is — that's part of the fun of finding it. But here are two clues: you may find it on your way to the Shoolman Preserve and the street name rhymes with Hairy Bill Toad. (We welcome your guesses in the comment section…)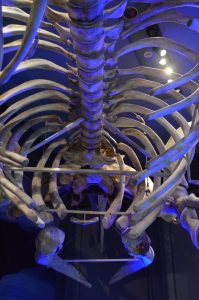 Haunted Whaleship
It's no surprise that the Whaling Museum, which does everything so well, also does Halloween well. On October 29, 2016, they transform the museum into a slightly spooky place where you can meet ghosts from New Bedford's seafaring past. Visitors from 5:30 to 8:00 are encouraged to dress as their favorite historic character and join the costume parade. $5 per person, children 12 and younger are free. New Bedford Whaling Museum, 18 Johnny Cake Hill, New Bedford. See more here.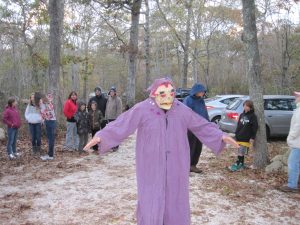 Spooky Walk
This Friday, the Dartmouth Natural Resources Trust and the Westport Land Conservation Trust partner together to bring you an eerie adventure for families (suggested ages 8 and up) at the WLCT's Headwaters Conservation Area in Westport. Walk through the dark woods with a guide to a site where local storyteller David Mello will tell ghost stories around a fire. This is free but you do have to register. See here for more information and here to register.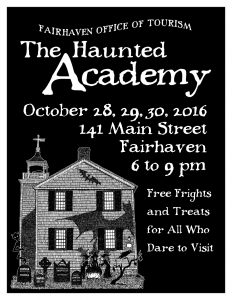 A Nationally Acclaimed Haunted House Builder
Manny Souza's elaborate Halloween haunts in Fairhaven have made him something of a local celebrity which morphed into national celebrity in 2012 when his was among three Fairhaven homes in the documentary The American Scream, a movie which featured people passionate about creating extraordinary haunted houses for their neighborhoods. Check out the fun trailer here (Manny is the second gentleman they interview). After the film came out, Fairhaven started getting visitors driving from as far away as New Jersey to visit the elaborately staged haunts. This year, Souza joins up with the Fairhaven Office of Tourism for three nights to celebrate Halloween. The Fairhaven Visitors Center, 141 Main Street (next to Fairhaven High School), October 28, 29 and 30 from 6:00 to 9:00 p.m.  Free admission. Not recommended for pre-school children and parents are asked to use their judgment. See here for more information.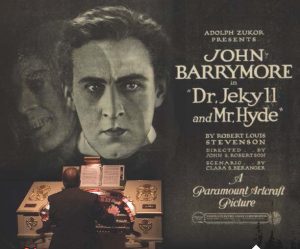 Cue the Spooky Music
If you've always wanted to see a silent movie with a live soundtrack, get to the Zeiterion Theater on October 29th for their showing of Dr. Jekyll and Mr. Hyde, starring John Barrymore.  The Z's famed Wurlitzer and organist Bernie Anderson, Jr. will play the suspenseful score as the silent movie unfolds on screen, telling the story of the benevolent Dr. Jekyll as he explores the other side of his personality with an enlightening concoction. Will he be able to control his evil alter ego? Can any of us? See here for more information.
The Scariest Thing in My Instagram Feed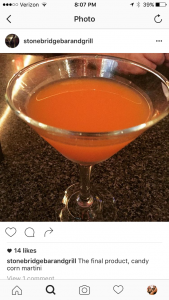 A candy corn martini. Is there anything scarier? We love when our favorite neighborhood spot gets inventive with their cocktails. Here, the Stonebridge staff soaked candy corn in vodka. Try it only if you dare. Stonebridge Bar & Grill, 5 East Boulevard, Onset.
Enjoy the season!
If you'd like regular updates of our blogs, join our email list here.