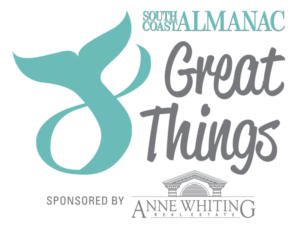 We've got one assignment this month: March forth into spring! We love this crazy month because you can't pin it down. Is that snow one day? Is that a crocus another day? March likes to throw us curveballs but we've got eight great things you can plan for, thanks to our sponsor  Anne Whiting Real Estate.
1. Maple Sugar High
Wander over to Bristol, RI to experience the tradition of tapping the trees at Coggeshall Farm. Guests will see the process of extracting sap from the tree, all the way to sugaring down, which is removing the water from the sap, only leaving sugar behind. Interpreters will be available to explain the history related to environmental impacts, land usage, trade, and early abolitionist movements. March 4 and 11. $10 for adults/ $5 for children. 1 Colt Drive, Bristol. Reserve tickets here.
2. Poke Around in Someone Else's Attic
The Rotch-Jones-Duff House has been taking visitors to spots that are normally closed off to visitors. This month, visit the attic and cupola which overlooks the harbor. Warm up with some tea. It's part of Aha! Night so admission is free. March 9, 4:30 to 6 pm. 396 County Street, New Bedford. More here. 
3. Get in Line!
It's time to learn line dancing (or rekindle your skills)! The Kilburn Mill has been hosting Friday night line dances and we've heard great things (thanks for the tip, Leslie!). $5. March 10 and 24. Door open at 7, dancing starts at 8. 127 W. Rodney French Blvd. New Bedford. More here.
4. Latin Roots Music
Sol y Canto has brought audiences to their feet from the Kennedy Center to Boston's Symphony Hall. Word is they "can make you cance, laugh, cry and sigh all in one concert." Come join them along with a few guest artists in Fall River at the Narrows. $28. March 11 at 8 pm. 16 Anawan St, Fall River. More here. 
5. Beach Madness
Forget the thermometer and head to Onset Beach for the Buzzards Bay Coalition's Sand or Snow Sculpture Competition. Using the medium available (sand or snow), create a creativing sculpture. Spectators will vote for their favorites and, guys, there are PRIZES! March 12, Arrive at 2:00 for artists; 4:30 for voting. Onset Bay Center, 186 Onset Ave, Onset. Free but please register here. 
6. "A Trivial Comedy for Serious People"
The Marion Art Center presents Oscar Wilde's classic, The Importance of Being Earnest. Take a night to laugh at the Victorian characters who muddle through the mess they make by creating fictitious personalities. It's like a Shakespearean farce, without the iambic pentameter. $23. Show dates are March 10 through 12, 17 through 19, 24 and 25 (various times). More here. 
7. Cheer Them On
The annual New Bedford Half Marathon draws runners from all over. Downtown swells with thousands of runners and spectators. It's so easy to cheer them on at the Start and Finish lines around City Hall. Betwixt and between, you can stop in at the local restaurants and watering holes. March 19 at 11 am. Starts at 650 Pleasant Street, New Bedford. More here. 
8. Lunch, please. Dinner, please. Repeat.
For two weeks, Fall River's restaurants invite you in for special prix fixed meals. 2-course lunch menus will be $15 and 3-course dinners will be $30. March 24 through April 2. Various locations, Fall River. More here.
***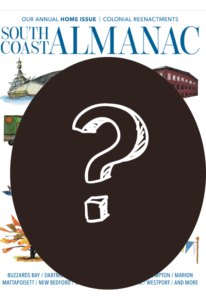 Our quarterly print editions have additional calendar listings! And we're getting ready to send our Early Spring issue to the printers. It will hit our subscribers' mailboxes in just a few weeks.
Some of our paid subscribers joined us yesterday on a virtual call to weigh in on the cover options.  It's a real departure from previous covers....you'll see the results soon!
Become a subscriber for less than $20 and get the magazine delivered straight to your door (and you'll be invited to do fun things like weigh in on future covers!)