Our August issue had profiles of some amazing South Coast athletes. In this season of New Year's resolutions, we thought it'd be great to throw them online for a shot of inspiration, motivation, or just plain appreciation. Up next: Arthur Mpofu!
It can be hard for a teenager from Botswana to come to America without parental guidance.
But Arthur Mpofu, now 23, settled in Wareham with a foster family, became fluent in English and has nary a trace of an accent, and graduated high school.
He was working essentially two full-time jobs to eke out a living, but it was monotonous, exhausting and he lacked any personal fulfillment. He was desperate for an outlet for his passion.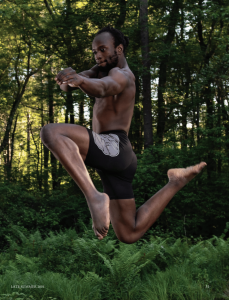 Since he enjoyed watching ultimate fighting, he strolled into SBG East Coast one day to inquire about its mixed martial arts classes. He was instantly hooked. He's only been involved in the sport for two years now, and in August 2018, he appeared in his first sanctioned fight. He won another a few months later and became amateur champion of his 135 lbs. weight class. Unfortunately he lost the belt on June 15. He's still 3-1 and looking forward to using the loss as a learning experience. He plans on getting the belt back in the near future.
Others toil for years before reaching such heights. What is his secret?