We love summer.
We love reading.
We love lists.
We are wildly attracted to their combination: summer reading lists.
And so we thought it would be fun to compile a list from notable South Coast readers. We asked a handful of interesting and smart folks what they thought we should read this summer. Here's the eclectic mix of books they suggested, ranging from suspenseful novels to inspiring biographies. Read on!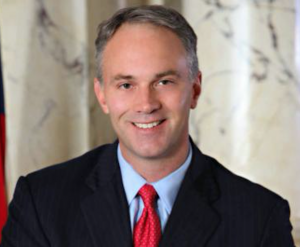 Jon Mitchell, Mayor of New Bedford, recommends "When to Rob a Bank" by Steven D. Levitt and Stephen J. Dubner
New Bedford's Mayor says, "I just picked up the latest installment of Steve Levitt's and Steve Dubner's Freakonomics series, 'When to Rob a Bank.' The book is a compilation of the authors' blog posts that raise the same sort of provocative questions about American life through the lens of an economist that made the original Freakonomics so popular. Although the book doesn't offer the deep analytical dives as their other works, readers will have fun pondering the likes of 'Why don't flight attendants get tipped?' or 'Is cheating good for sports?' Those who haven't been introduced to the Freakonomics series might wonder why anyone in my shoes would spend their precious free time on such matters. I say give it a try and find out why it was recently No. 1 on the NY Times best seller list."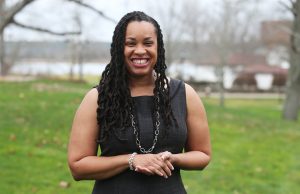 Anika Walker-Johnson, Tabor Academy, recommends "We Too Sing America: South Asian, Arab, Muslim, and Sikh Immigrants Shape Our Multiracial Future" by Deepa Iyer
Tabor's Dean of Multicultural Education and Community Life says, "my role at Tabor is largely to help build a more inclusive school community that is rooted in our mission to foster care for others and committed citizenship'. I wanted to recommend a book that will deepen our understanding and widen our discussion about the intersection between race, ethnicity and religion and how those intersections impact the experiences of immigrants in America."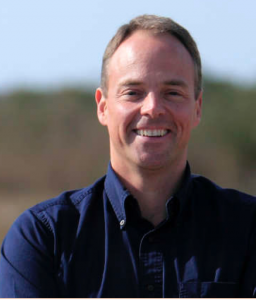 Mark Rasmussen, Buzzards Bay Coalition, recommends "A Storm Without Rain" by Jan Adkins
The President of the Buzzards Bay Coalition says, "you could buzz through this book's 179 pages in a couple of sessions in your beach chair, but you won't want to. 'A Storm Without Rain' is a must read for anyone who loves the Bay and the towns and people that surround it. It's a magical tale of a boy from Marion who escapes in his whaler one day to Penikese Island, takes a nap, and wakes up in 1904 to experience life on the Bay a hundred years ago. And it ties the present to the past in a way that reminds you of the comfortable continuity that exists in this area with plenty of references to local families and places from the C.E. Beckman's marine supply in New Bedford to Tobey Hospital in Wareham. It's a classic childhood adventure story that will make you remember why you love the South Coast so much."
Mark took to this assignment enthusiastically. Like most book lovers, he couldn't stop at just one book. He says if he could recommend another book it would be "The Big House: A Century in the Life of an American Summer Home" by George Colt, a non-fiction account of a family's farewell to their summer home in Bourne. Consider that a bonus recommendation for your summer reading!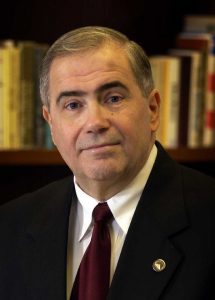 Dr. John J. Sbrega, Bristol Community College, recommends "Why Are All the Black Kids Sitting Together in the Cafeteria?" by Beverly Daniel Tatum
Dr. Sbrega, the President of Bristol Community College, says,"My choice is a re-read (for me) of the 1997 book by Beverly Daniel Tatum…Dr. Tatum's book stuck with me when it first appeared, and in the midst of our contemporary turmoil over race relations, I highly recommend it. Dr. Tatum argues that we must deal directly with race and racism. It is easily read and pertinent to today's society."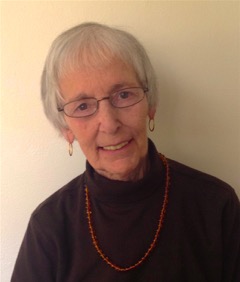 Margot Desjardins, Westport School Committee, recommends "Alexander Hamilton" by Ron Chernow
Margot has spent her whole life in education. A Massachusetts Teacher of the Year in 1987, she has also served as superintendent of the Westport Public Schools and currently serves on the town's school committee. She recommends the Hamilton biography because, she says, "I am still trying to get tickets to the play but in the meantime decided to read the book that inspired the Broadway super-smash hit, Ron Chernow's fascinating 'Alexander Hamilton'. History buffs, political junkies, and 'inquiring minds' will not be disappointed!"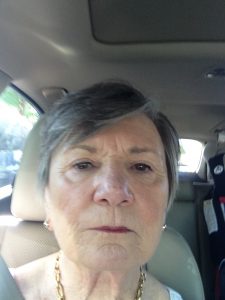 Linda Clifford, Marion Bookstall, recommends "You Should Have Known" by Jean Hanff Korelitz
Linda says this is the kind of book that keeps you turning the page. A well-written literary mystery, the novel features an affluent Upper East Side therapist whose life is upended when another mother from her son's private school is murdered. Linda promises that "You Should Have Known" will keep you engaged this summer no matter where you are. So bring it to the beach or a baseball game, relax with it outside in a hammock or inside on a rainy day. See if she's right.
Lastly, we thought we should plug our own upcoming newfangled book group (newfangled because it's online!) by letting our South Coast Almanac Books Editor tell you about our first selection. We encourage you to join in the fun by checking out the discussion that will begin on on June 21st on our book group facebook page. (And a reminder that our local bookstores: Marion Bookstall, Partners Village Store and Subtext Book Shop are all offering 20% discounts off the title.)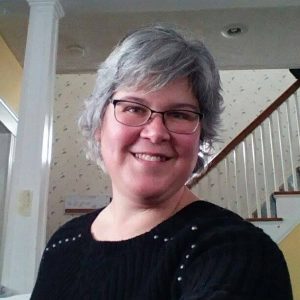 Laura LaTour, South Coast Almanac, recommends "Hammer Head" by Nina Maclaughlin
Laura says "'Hammer Head' is a lyrically written memoir filled with introspection, humor and a surprising amount of literary references. But what puts this memoir in the must-read pile are the fact-based gems she sprinkles throughout; the evolution of our measurement system, the surprising diversity of hammers, and the history of screwdrivers. A fascinating, inspiring and above all, beautifully written memoir."
Happy Summer! Happy Reading! Happy Lists!
---
For occasional email updates from South Coast Almanac, sign up here….
We promise two things: we won't share your email address with anyone else and we respect your inbox (i.e. we won't inundate you with emails).
Save
Save
Save
Save