We love the South Coast. We're also fond of many people who call it their home. In honor of Valentine's Day on Sunday, we present South Coast Almanac's favorite local couples: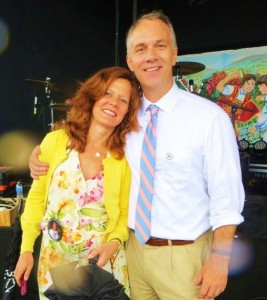 Mayor Jon Mitchell and Dr. Ann Partridge
Together since 1996
Why we love them: A few weeks after they met at a wedding, the mayor drove from Washington, D.C. to Philadelphia for a date with Ann. On that first date, she ran into a group of friends and introduced him to everyone as "Bill".
We love that there was a second date.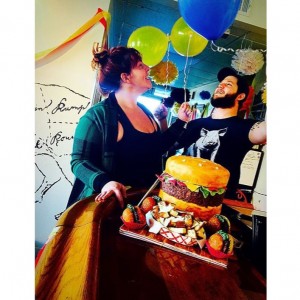 Josh Lemaire & Amelia Ruvich
Together since 2012
Why we love them: The owners of dNB Burgers are super fun. Just take a look at their burgers' names (Don't Let Winter Win 2.0; a Chive Called Quest; the Flavor Bible…) Amelia moved to New Bedford from Western Mass because she heard it was a cool place to live. She met Josh. They fell in love. They decided to open up a business. It's bursting at the seams with happy burger fans.
They make everything look easy. And fun.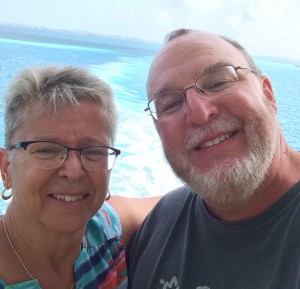 Bob & Chris Williamson
Together since 1982
Why we love them: When Bob yearned for the live sound of a big band, he decided to create it himself. He persuaded his wife Chris, a professional clarinetist, to play the tenor saxophone because he wanted her in the band ("It's our night out," he says.) They gathered 15 other musicians (including two other couples: Phil and Karen Sanborn; Bill and Karin Kingsland) and created Southcoast Jazz Orchestra, a big band that plays around the South Coast (usually on Monday nights) and kills it every time.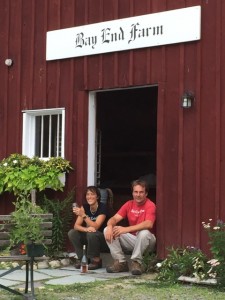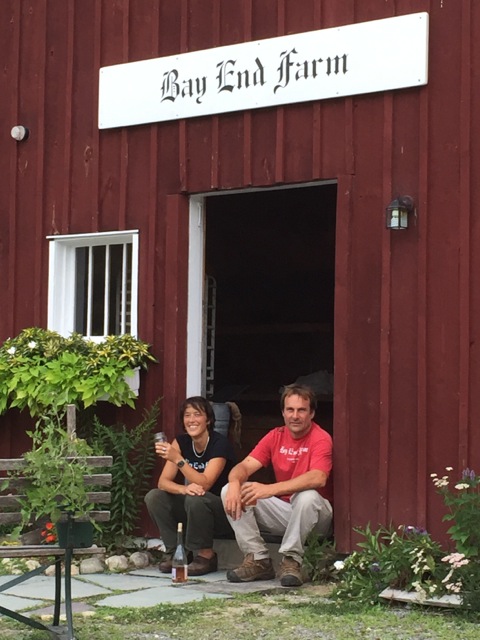 Kofi Ingersoll & Erin Koh
Together since 1998(ish)
Why we love them: The farmers at Bay End Farm have introduced us to kohlrabi and mustard greens, tomatillos and purslane. And whenever we see them – even at the height of the summer planting and harvesting — they are friendly and gracious despite the mountains of back-breaking hard work in front of them, or just behind them.
Chris Demakis and Vince Cragin
Together since 1995
Why we love them: We love that Vince agreed to move from Boston to Chris' hometown of Mattapoisett. And that he then agreed to open up the Town Wharf General Store which cheerfully livens up Shipyard Park. And we love, love, love that they live above the shop and can pop down anytime for some cocktail fixin's.
---
For occasional email updates from South Coast Almanac, sign up here….
We promise two things: we won't share your email address with anyone else and we respect your inbox (i.e. we won't inundate you with emails).