We've got a box of goodies made right here on the South Coast, any one of which would make a great gift alone but, when taken together, create a real "wow!" moment.
And each box helps support the following local small businesses: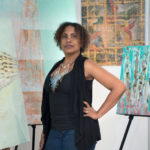 Alison Wells works from her downtown New Bedford Studio & Gallery which showcases her original contemporary fine art paint ings and mixed media.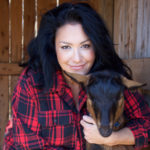 Barbara LoMonico founded Honey + Vine Apothecary which produces small-batch skin care In tiverton, RI to nourish your skin and make you glow. Based in Tiverton with carefully sourced mineral clay, plant and nut oils, honey and spices and uses gentle surfactants and active botanicals.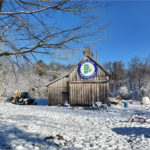 Charlie Chase owns and operates Charlie's Sugar House in Coventry, Rhode Island, with his daughter Becky. Charlie has been tapping trees almost as long as he can remember, originally taught by his father for a 4-H project that got out of hand.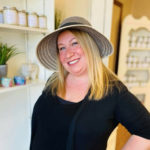 Wareham Resident Christina Tomkiewixz started making candles in 2018 for herself when she realized she could make a healthier alternative than her store bought candles. In 2019 she launched Cloverdilly Candle Company.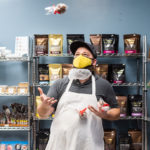 Dorothy Cox's has been a South Coast mainstay since 1928. The third and fourth generation are still using the family recipes to make delicious candies and chocolates.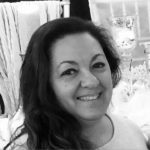 Madeleine Whitley is the owner of Westport's gift shop, Beautiful Things, Madeleine says, "my philosophy is that no matter what you are doing in life it should be done beautifully so my boutique is filled with beautiful and useful things."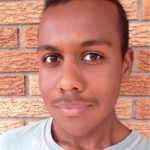 New Bedford resident Mirko Lopes founded Meiko's Bath House because all his friends wanted more of the bath salts he made for himself with handcrafted blends of Epsom Salt, Dead Sea Salt, and Pink Himalayan Salt.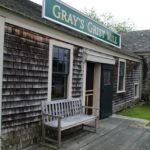 Grays Grist Mill has been continuously grinding for over 360 years, using Rhode Island Narragansett Flint Corn which is grown on the southern coast of Rhode Island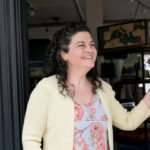 Anthi Frangiadis is an architect and the owner of New Bedford's The Drawing Room, a unique shop which features local artists and artisans and hosts special events designed to encourage artful living
For more about the box — and to purchase one — go here. 
A great big thank you to First Citizens' for making this happen. And a tip of the hat to these participating local businesses:
Alison Wells Fine Art Studio & Gallery, New Bedford | Beautiful Things, Westport | Charlie's Sugar House, Coventry | Cloverdilly Candle Company, Wareham | Dorothy Cox's, Fairhaven | The Drawing Room, New Bedford | Meiko's Bath House, New Bedford | Gray's Grist Mill, Westport | Honey + Vine Apothecary, Tiverton |