What happens when a group of retailers across a region decides to work together after all the economic fallout from Covid-19? A lift up local initiative is born.  We're collaborating with a dozen of our region's small businesses who are impacted by COVID-19 and creating surprise boxes filled with items from their establishments. Think of these as speciality grab bags for grown-ups (but in a box!) — a curated and themed assortment to bring joy to each recipient and financial support to our small businesses after a rough spring. 
We'll curate an assortment of items for three different boxes (described below). The value of the items will equal or exceed the cost of the box and we'll turn right around and pay the retailers/restaurants for your purchases, giving them some cash flow after a rough spring.
A special thanks to our sponsor, First Citizens' Federal Credit Union.
Drum roll, please….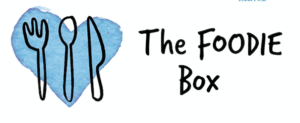 $160 worth of gift cards from some of our favorite local restaurants, including ATLANTIC BISTRO in Marion, ELLA'S WOOD BURNING OVEN RESTAURANT in Wareham, KYLER'S CATCH SEAFOOD MARKET & KITCHEN in New Bedford, and LITTLE MOSS RESTAURANT in Dartmouth, plus a little treat you can enjoy right away. $149  PURCHASE THE FOODIE BOX HERE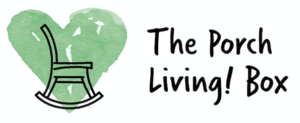 We'll pack a 500-piece jigsaw puzzle and a selection of at least four other items selected for summer living, which may include a journal, fixings for appetizers and drinks on the porch, notecards, as well as a piece of handcrafted jewelry. $99  PURCHASE THE PORCH LIVING! BOX HERE
Social distance in style with a Margo Petitti mask (100% cotton, made in Fall River) and a selection of at least three other items from our local businesses, which may include socks, tea, soap and lip balm, scented sachets, surface wipes, hand cream and candles. $49.  PURCHASE THE COMFORT BOX HERE
You should order yours today because the first 25 boxes will receive FREE SHIPPING thanks to the generosity of First Citizens' (use the discount code THINKFIRST. For free curbside pickup at The Drawing Room in New Bedford at any time, use the discount code: PICKUP.)
What do you get out of it?
You receive a fun delivery in the mail (or by curbside pickup).
You can send a box to a friend and make their day. (you'll probably make their week!)
You support our local independent shops at a pivotal time.
You may find a new favorite local retailer or item.
Don't wait because this is a limited time offer (only available until June 25) and we have a limited number of boxes.
A special thanks to First Citizens' for the assist. And a tip of the hat to these participating local businesses:
Atlantic Bistro, Marion | Beautiful Things, Westport | Brewfish, Marion | Country Woolens, Westport | The Drawing Room, New Bedford | Ella's Wood Burning Oven Restaurant, Wareham | Harmony Winters, Westport | Kyler's Catch, New Bedford | Little Moss, Dartmouth | Margo Petitti, Fall River | New Bedford Soap Company, New Bedford | Salt on Elm, Dartmouth