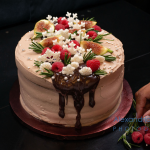 4 exceptional bakers.
1 judges' panel.
50 audience members with opinions on desserts.
What does it all add up to?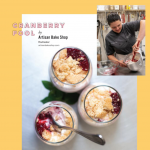 The Great South Coast Holiday Dessert Bake-Off!
For our holiday issue, we asked four baking phenoms to give us their best holiday desserts. We had a ball photographing them (both the bakers and their desserts were very photogenic!) and we made it a feature for our holiday issue (want a copy mailed to you? Subscribe here!).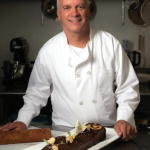 Now we're taking it to the next level! We're inviting the bakers to bring their creations to present for a tasting at Bristol Community College's spectacular Sbrega Building.
Fifty readers will join us when the panel of judges decides which holiday dessert will be crowned the winner. Audience members will be able to taste each dessert and vote for their favorite.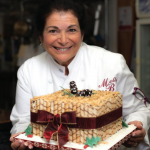 But best of all, all profits from the event will go to support Bristol's scholarship fund.
Want to join us?
The event is November 16 at 2:00 at Bristol Community College. Tickets are $25 which includes a tasting of all four desserts that are competing, the chance to mingle with the bakers and your fellow dessert lovers and the good feeling that comes from knowing you're supporting Bristol's great Culinary Arts program and its hardworking students who might not otherwise be able to attend, but for a scholarship.
This event is limited to 50 with first come, first served. Get your tickets today before they're gone!